Independent Obituaries: October 3, 2018
The following obituaries appeared in the October 3, 2018 edition of the Star Valley Independent.
For more local obituaries, please visit Schwab Mortuary.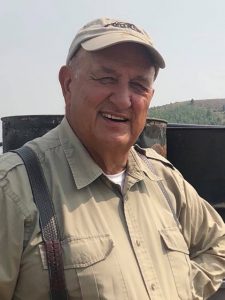 It was a perfect fall morning when Dennis LaMont Sanderson, age 70, passed to the other side to join family and friends on the bank of some heavenly stream. After experiencing a sudden heart attack, he laid down in the tall grass on the bank of Salt River and died peacefully on September 20, 2018 – with his fly rod still in hand and vest filled with hand-tied leaders and flies. Dennis was born on January 27, 1948 in Freedom, Wyoming, to Orion LaMont "Dick" and Louie Heap Sanderson. Growing up on the family farm, Dennis learned to work smart, fish, trap, and hunt. He also spent many hours playing baseball with his siblings and other members of the Freedom community. Dennis felt that he was raised in the best place, during the best time in human history. Later on in life, he lamented that most of the "fun" and "mischievous" activities that he participated in as a youngster had become felonies in the eyes of the modern legal system. He graduated from Star Valley High School in Afton, Wyoming, Class of 1966. He was a good-enough student, but did not live up to his potential. In fact, his high school counselor advised him not to apply for college because it would be a "waste of his time and money" and he would only become a janitor. After graduation, Dennis ignored the counselor's advice and attended Utah State University in Logan, Utah. He studied history and political science, and hoped to teach history and government in Star Valley. However, his student teaching experiences suggested he would be better off looking for a different career. Dennis met and dated Koral Ann Smith during high school and his freshman year at USU. He proposed to her in the most romantic way. While driving to Koral's high school graduation ceremony, he pointed toward the car's glove compartment and said, "There's something in there for you." They were married on Friday, September 13, 1968 in the Logan, Utah LDS Temple. They celebrated their 50th wedding anniversary one week before his passing. While at Utah State, Dennis enrolled in the Army ROTC program, and he appeared to be "Saigon bound" in the summer of 1969. His promising military career was cut short when cataracts were discovered in his eyes during the physical, and he was declared not fit for service. After graduating from college in 1970, Dennis worked as a logger, farmer, hunting guide, and field man for the Star Valley Swiss Cheese Company. In the summer of 1971, Dennis decided to apply to law school and was accepted at the University of Wyoming. After graduating from law school in 1974, Dennis actually worked as a ditch-digger before opening his own law practice in Afton, Wyoming. He served his community and the people of Lincoln County and Star Valley in many different capacities including Lincoln County Attorney, attorney for the Town of Afton, and a board member for Silver Star Communications. He has a reputation of being tough, but fair and constantly honest in everything he did. In 2001, Dennis was appointed as the District Court Judge for the Third Judicial District, where he served until 2014. Even though Dennis did not pursue a teaching career, he was a perennial student and constant teacher. He would often say, "Here, let me show you something…" which would be followed by a lesson in fly casting, fly tying, history, philosophy, geology, herbal medicine, or just about anything else interesting or insightful. He had an incredible memory and could teach a lesson or tell a story with fantastic detail. Many fondly recall the way that he could bring history – especially local and family history – to life. Dennis spent his brief retirement reading, fishing, studying fishing, history, philosophy, medicinal plants, primitive survival skills and most recently he was immersed in the study of the Native American flute. He valued the lost art of "visiting" and frequently took time to stop and visit his friends and family. Dennis and Koral have six children: James Kendall Sanderson (Sandra Paty), Kelly Ann Sanderson (Michael "Chip" Sanders), Kristina Rae Kendig (Christopher), Erin Dee Slack (John), Jennifer Louisa Visser (Justin), and Jacob LaMont Sanderson (Violet). They have 20 grandchildren: Fernando Estrada, Stuart, Spencer, and Viggo Sanderson; Emily, Thomas, Allison, and Jillian Kendig; Aubony, Olivia, and Isabella Slack; Peter, Hendrick, Gracey, Oliver, and Eliza Visser; and Callin, Abbygail, Sara, and Lillian Sanderson. Dennis is preceded in death by his parents and brothers Orion Lloyd and Richard DelMar Sanderson. He is survived by his wife, children, grandchildren, and his four sisters LaDean Clark, Joyce Cherry, Yvonne Card, and Linda Call. Funeral services were held at the Afton LDS Tabernacle, and burial was at the Freedom Cemetery on September 26, 2018. Donations can be made to the Dennis L. Sanderson Memorial Scholarship fund at the Bank of Star Valley, Attention Rod Jensen, P.O. Box 8007, Afton, WY 83110.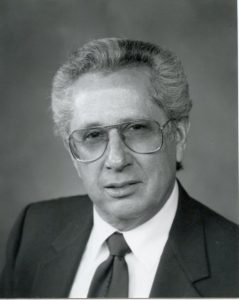 Ira Bradshaw was born January 7, 1929 in Hurricane, Utah.  Ira graduated from Hurricane High School, attended Utah State University where he graduated with a bachelor's degree in accounting, and was commissioned as a second lieutenant in the U.S. Air Force. In 1953, he moved to Las Vegas and began his accounting career with Conway, Moe, Hibbs & Funston. He left that firm to start Bradshaw, Snow & Mathis. In 1969, his firm became Bunker, Jones & Bradshaw, which merged with the national firm of Laventhol and Horwath in 1970. He served as president of the Nevada Society of CPAs 1970-1971 and was honored with the CPA Valuable Service Award in 1973. Ira founded the firm of Bradshaw Smith & Company in 1976. From 1982 through 1988, he served on the Nevada State Board of Accountancy, holding the office of secretary and president. As a member of the Nevada Ballet Theatre's Advisory Board from 1973–1993, he contributed greatly to the Las Vegas art community.  Ira loved fishing, hunting, singing, and tennis. He was an active member of The Church of Jesus Christ of Latter-day Saints and served in numerous positions. He was preceded in death by his parents Ira H. and Emma Bradshaw, two brothers, and three sisters.  Ira is survived by his wife Nancy Wolfley, three children Jeff Bradshaw (Suzzie), Ingrid Johnson (Derik), Alison Norman (Thomas), 17 grandchildren, 27 great-grandchildren, and 2 poodles.  Memorial services will be held at 11 a.m., Saturday, October 6, 2018 at the Etna Ward Chapel, and the internment will follow at the Amesville Cemetery, Alpine, Wyoming.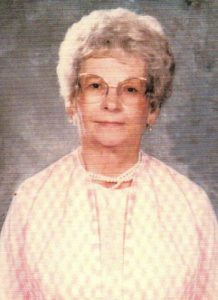 Una Moser Heap, beloved mother and grandmother passed away peacefully September 27, 2018. She was born February 25, 1922 to Lucy Walton Moser and John Ulrich Moser in Freedom, Wyoming.
Una spent her childhood on the family farm with brothers Ralph and Glenn. She learned to cook at an early age, and excelled in the kitchen. Some of her specialties included fried chicken, trout, bread pudding, fudge, taffy, chili sauce, chokecherry jelly, homemade bread and noodles. She had a lifelong love of learning. Starting first grade at age four, she skipped third grade and graduated Star Valley High School at age 16. She married Darwin Heap on August 5, 1938. They had three children; Sharon Kay, Darwin Jeffrey and Teresa Lee. Una worked in her parent's general store as a clerk and bookkeeper. She also served as postal clerk. Later she was appointed Postmaster of the town of Thayne and was also responsible for satellite post offices in Bedford, Etna, and Alpine. After many years of civil service, Una retired in 1979. She was then able to join her husband racing horses in Saskatoon and Regina Saskatchewan, Winnipeg, Manitoba, Wheeling West Virginia, Billings and Great Falls Montana among other places. After leaving the racetrack, Una and Darwin spent time up Greys River with their motorhome. Una loved the outdoors and enjoyed feeding the squirrels and hummingbirds. Here they had time to visit with old friends and newly acquired ones, and drink in the beauty of the mountains that she loved. Una was quite the athlete. She loved basketball, volleyball and maybe especially softball. She was a skilled pitcher and played until a knee injury forced her to give up the game. She enjoyed bowling and won trophies on the Afton lanes. She was a natural competitor and excelled at whatever sport she played. She enjoyed quilting, and made quilts for her children, grandchildren and great-grandchildren. She was also skilled at crocheting and made countless afghans for family and friends. Una was a member of the Thayne Variety Club. These ladies took turns hosting meetings at their homes exploring a wide range of topics from lectures by book authors to the latest cooking techniques. These ladies were well known for their shenanigans on Halloween. Cars were stolen and left on neighbors' property for example. She knew how to let go and have fun. Family has always been important to Una. In later years, she chose to go through the temple being sealed to her husband and parents with the promise of spending eternity with them. Una is preceded in death by her parents, Jack and Lucy Moser; her husband Darwin; and her brothers Ralph and Glenn. She is survived by her children Sharon Tolman, Littleton, Colorado; Jeff Heap (Jennifer), Afton, Wyoming; and Teresa Dunlap, Ocala, Florida. Una has eight grandchildren, thirteen great-grandchildren, as well as numerous great-great grandchildren. Una was ahead of her time. She juggled a career, marriage and family before it was fashionable. She possessed a curious intelligence and interest in her world. All who knew her enjoyed her sharp wit and ability to see humor in even the darkest of times. Funeral services were held Tuesday, October 2 at 11 a.m. at the Thayne Ward Chapel with a viewing 10- 11 a.m. prior to the services.
Tagged:
Ira Bradshaw
Star Valley Wyoming obituaries
Una Moser Heap
Wyoming obituaries