Independent Obituaries: September 18, 2019
The following obituaries appeared in the September 18, 2019 edition of the Star Valley Independent.
For more area obituaries, please visit Schwab Motuary.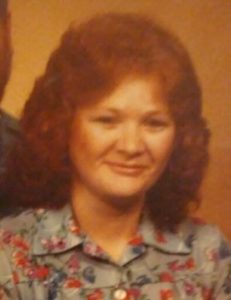 Debra L. Scott 68 a long time resident of Alpine passed away on Friday, September 6, 2019 at 8:29 p.m. at EIRMC Hospital in Idaho Falls. She was battling with liver failure and other complications.
A viewing was held on Thursday September 12 2019 from 1 to 2:45 at Schwab Mortuary in Afton and at 3 p.m. a graveside was held at the Afton Cemetery.  Mrs Scott was born on October 4, 1950 in Pendleton, Oregon to Carl and Lillian Ball.  Debbie married Ernie Scott February 3, 1972. She worked at Hillhaven Convalescent Center in Vancouver, Washington from June 1979 to September 1988 and during that time she had five children of her own, four step children and if that wasn't enough she even adopted a few. She has many grandchildren and nine great grandchildren.  She has always had a great love for people, animals and the outdoors. When she wasn't helping others she love to paint and draw animals.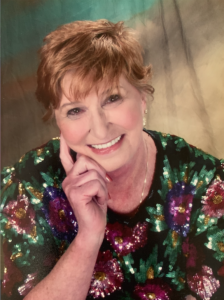 Eleanor Jeanne Zella passed away on September 9, 2019 at the age of 84.  She was born in Little Rock Arkansas on March 23, 1935. Jeanne served in the U.S. Air Force and retired from the Las Vegas Metropolitan Police Department after 22 years of service.
After retiring, she moved to Colorado Springs, Colorado where she worked for the police department for another five years. She then moved to Star Valley Wyoming, where she found a wonderful community of friends she loved dearly.
Jeanne is survived by her sons, Pat and his wife Frances, and Guy and stepchildren Christine and Bobby.
She will be deeply missed by her family and those touched by her presence.
Kim Hampton, 51, of Denver, Colorado passed away August 22, 2019. She is survived by her son Trey Quinn and daughter Tyra Quinn of Littleton, Colorado, her mother, Maxine Haws of Hurricane, Utah, her brothers Mike (Rita) of Kemmerer, Wyoming and Mitch (Kerry) Haws of Laguna Niguel, California, her sister Tami Haws Priggemeier of Hurricane, Utah and loved by nieces and nephews as the "fun" aunt.
Kim was preceded in death by her father William (Doug) Haws. Born September 9, 1967, Kim spent her early years in Afton, Wyoming competing in AQHA equestrian events, winning the Wyoming state all-around twice and cheerleading for Star Valley High School.Moving to Parker, Colorado in 1982, Kim graduated from Ponderosa High School in 1985 where she enjoyed her time as a varsity cheerleader and patiently coached her disabled sister into a cheerleading opportunity.  Kim's skill as a cheerleader helped her become the 1st runner-up in the 1985 Miss Teen Colorado Pageant. Her desire to help others become their best led her to complete a Cosmetology degree before graduating high school. She then pursued advanced training at the Merle Norman School, specializing in makeovers. While working full time and raising her family, Kim received her degree in Business Management. Kim was a detail-oriented, team player at both E470 and EMCOR in supply chain management. As an avid sports fan and Bronco enthusiast, Kim could be seen and "heard" cheering her kids on in their sports and was known to provide Bronco jerseys for all watching the games she never missed, including her three beloved dogs! She loved spending time in her yard enjoying the sun and her pool. Kim's frequent plates of cookies and homemade candy will be missed by her neighbors as well as her beautiful smile, wicked sense of humor and devotion to her children. We miss Kim dearly! Memorial services have been arranged for October 12, 2019 at 11 a.m. in the Bear Creek Ward Chapel, 6465 West Jewel Avenue, Lakewood, Colorado.
Let us know what you think!
Tagged:
Debra L. Scott
Eleanor Jeanne Zella
Kim Hampton