Independent Obituaries: September 23, 2020
The following obituaries appeared in the September 23, 2020 edition of the Star Valley Independent.
For more area obituaries, please visit Schwab Mortuary.
For more resources including headstones, please visit the Star Valley Historical Society.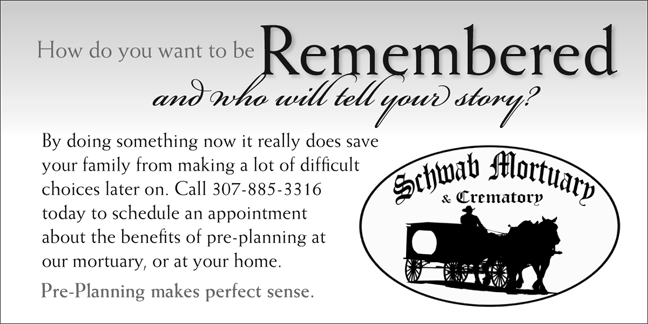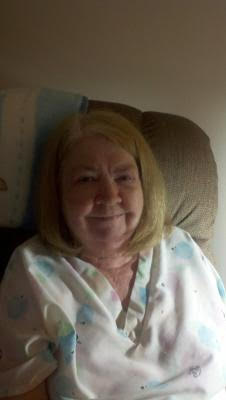 Anis Jean (Kennington) Brinkerhoff, age 71, wife of Dr. Douglas Brinkerhoff, passed away on Sunday night September 13, 2020 in her home in Gilbert, Arizona.
She was born on January 5, 1949 in Afton, Wyoming to Neal and Ireta Kennington.
She is survived by her children Brett, Nikole, and Darrin plus two precious granddaughters Madilyn Greifzu and Kaia Brinkerhoff.
Her siblings are JaNeal Levorsen, Garland Kennington, Edd Kennington (deceased), Barbara Kennington and Jody Kennington.
She always loved Star Valley and spent many summers there with her children but her Rheumatoid Arthritis made Arizona a more comfortable place for her for the remainder of each year.
Professionally she obtained a masters degree in Special Education from Arizona State University. She then taught Special Education classes in public schools. She stopped teaching in schools when her children were born but continued teaching special needs children in various church positions. She also worked for years as the Ward Compassionate Service Leader, and served others for many years after she was released from that calling.
Although unable to attend church meetings for the past few years due to health conditions; she remained faithful to her Lord and Savior Jesus Christ.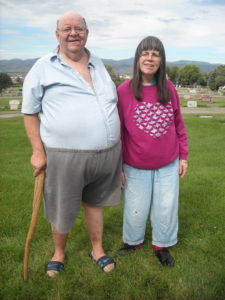 James Boyd Hunsaker left this world on September 10, 2020 in Bountiful, Utah.
He was born on April 8, 1946. He was the youngest twin. He was the fourth of seven children. He was the son of Allen LeRoy and Ruth Ella Oakley Hunsaker.
He married Janis Elaine Slater on September 7, 1972 in Jackson, Wyoming. They were sealed on May 9, 1978 in the Idaho Falls Temple.
Their son James Roy Hunsaker was born on May 8, 1973 in Blackfoot, Idaho. Their daughter Ruth Ella Hunsaker was born October 14, 1975 in Ogden, Utah.
In Afton, he worked for the city for two summers. In Ogden from 1987-1988 he was the Sunday School class conductor. He did a lot of geneology work. He volunteered for "Coats for Kids" in Bountiful, Utah. He also volunteered for the bicycle race and the chalk art. He played Santa Claus for 14 years.
Jim and his family ran the Starlite Motel in Afton for three summers.
He was a great husband and father. He was the best grandfather. He would let his grandchildren ride on his Jazzy wheelchair. He was kind, caring, loving and a good friend to all. He would give the shirt off his back if someone needed it.
For quite a few years he had a lot of health problems. He had sugar diabetes, kidney and heart problems.
He is survived by his wife of 48 years, Janis of Bountiful, Utah, his son James Roy of Bountiful, daughter Ruth Ella Baum (Joseph) of Elizabethtown, Kentucky, five grandchildren, his siblings Jay (Helene) Hunsaker of Logan, Utah, Robert (Carol) Hunsaker of Kaysville, Utah, John Floyd of Salt Lake City, Richard (Shelly) Hunsaker of Kaysville, Utah, Linda (David) Hansen of Orem, Utah and Lee (Judy) Hunsaker of Ogden.
A viewing and family prayer took place on Monday, September 14, 2020 in Russon Bros. Mortuary in Bountiful. A Graveside Service took place following in the Afton Cemetery that afternoon.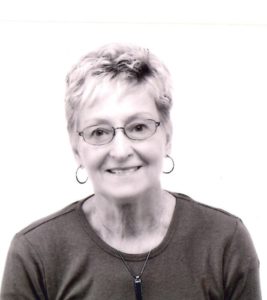 Nora Jo Taggart "JoJo" was born on December 22, 1942 in Cheyenne Wyoming, to William and Della Bagley. She was second oldest in her family, her older brother Bill Bagley, her younger sister Barbara Jenkins, and she had a baby brother who passed at birth.
She graduated from Star Valley High School and then, married Eric Erickson who she had two beautiful children with, Jeff and Cindy. Nora Jo and Eric later divorced and she then married Larry Taggart in 1977, and he had two daughters, Lisa and Betsy. They had a wonderful marriage for 34 years and enjoyed many family vacations.
Nora Jo started a career as a dispatcher, and she first started dispatching out of her home. She dispatched for a total of 34 years, even earning dispatcher of the year. She loved her job, and helping the community.
She was a member of The Church of Jesus Christ of Latter-day Saints, and spent most of her life in Afton, Wyoming.
Nora Jo got her nickname, JoJo, from a little boy she babysat that couldn't say Nora. She has been called JoJo ever since. If anybody called her Nora she gritted her teeth, JoJo was her name.
JoJo was such a family oriented person. Being a grandma was her life, she would do anything and everything for any of her grandkids. JoJo loved to go on family vacations, camping with her family, scrapbooking, four wheeling, supporting her grandkids in sporting events, and cooking for her family.
She passed away peacefully, surrounded by family at Maple Springs Assisted Living in Logan, Utah, where she felt this was her second home.
JoJo is survived by her son Jeffrey (Melody) Erickson, her daughter Cindy (Dave) Jones, Lisa (Joel) Pead, Betsy Taggart, her Sister Barbara (LaVar) Jenkins, grandchildren, Daniel Erickson, Ally (Brian) Bohleen, Kyler (Devyn) Jones, Tyslee (Aaron) England, Hannah (Brock) Wright, Adam Erickson, Rylie Jones, Tosha (Josh) Peavler, Haley (Steven) Tingey, Jessica Pead, Mason Pead, Stocker True, and Jordi (Austin) Thomas. Nora Jo had 13 great grandchildren.
She is preceded in death by her husband Larry Leon Taggart, her parents William and Della Bagley and her older brother Bill Bagley.
Her viewing was held on Saturday September 12, from 12-1 p.m., and a graveside service at the Afton Cemetery at 2 p.m.
Tagged:
Anis Jean (Kennington) Brinkerhoff
James Boyd Hunsaker
Nora Jo Taggart
Star Valley Wyoming obituaries
Wyoming obituaries