Independent Obituaries: September 9, 2020
The following obituaries appeared in the September 9, 2020 edition of the Star Valley Independent.
For more area obituaries, please visit Schwab Mortuary.
Find more area resources courtesy of the Star Valley Historical Society.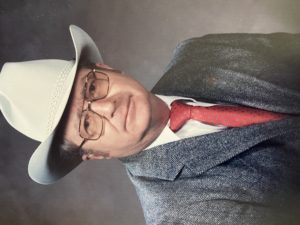 Noel Marvin Sessions was born on May 16, 1937 in Afton, Wyoming to Marvin and Veda Sessions. Noel was the oldest of the four Sessions brothers. He attended Star Valley High School and graduated in 1955.
After graduation, Noel joined the National Guard and was called to active duty during the Vietnam War. Upon returning from deployment he married his high school sweetheart, Karen Brown on May 18, 1957.
Noel was a business-man at heart. He, along with two friends, Francis Brown and Ernold Coates started CBS Trucking Company. Noel was also the owner and operator of Sessions Oil and TriStar Building Supply.
He believed in community service, acting as the Mayor of Afton for two terms and serving on the Afton Volunteer Fire Department for 43 years. He loved his time spent in the fire department and had the honor of serving as the Fire Chief for three terms.
Noel and Karen recently celebrated their 63rd anniversary. From this marriage they were blessed with three children, nine grandchildren and 11 great grandchildren.
Noel lived a long wonderful life with his wife and three children. Noel was happiest when he got to spend time camping with his family. Noel had a love for meeting new people and sharing his stories. He loved entertaining and cooking for friends and family. To know Noel was to love him and be loved by him. He will be greatly missed by many. He passed away at the age of 83 on Thursday September 3rd 2020.
Noel is survived by his wife Karen, his children, Craig Noel Sessions, Susan K (Jeff) Wright, Rick Lee (Barb) Sessions, his brothers, Alan (Toni) Sessions and Quinn Sessions, his grandchildren; Jason, Tara, Ryan, Katie, Rikki, Tyler, Megan, Darbi and Jake.
He is preceded in death by his parents, Marvin and Veda and his brother Vernal.
Karen and her children invite family and friends to a celebration of life to be held on Saturday September 12, 2020 from 3 – 5 o.m. at the Afton Fire Station.

Tagged:
Noel Marvin Sessions
Star Valley Wyoming obituaries
Wyoming obituaries