Most roads in Wyoming closed Wednesday due to winter weather
One day away from the start of State Wrestling events in Casper, a large portion of Wyoming roads are closed due to winter weather. As of 7:00 a.m. Wednesday morning, all state roads around Kemmerer were closed, along with South Pass, Carter Cutoff, Muddy Gap, and all roads around Casper, Laramie and Cheyenne.
Forecast models predicted as much as 18 inches of snow in some areas of Wyoming, combined with 50+ MPH winds.
Current road and travel conditions in Wyoming can be found at WyoRoad.info.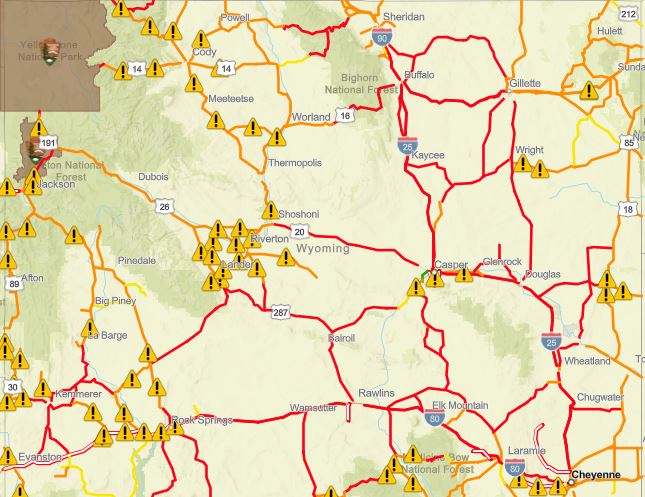 Let us know what you think!