MUST WATCH: Bad Lip Reading, College Basketball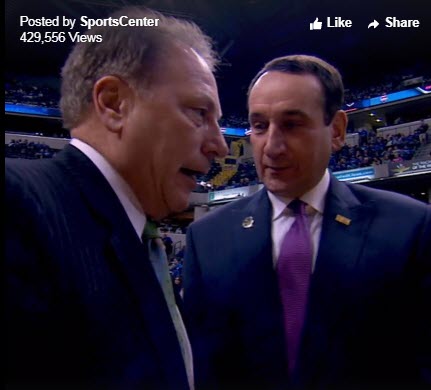 Tuesday night will be big for NCAA basketball as some of the top ranked teams in the country go head to head on ESPN.
Top ranked Duke takes on second ranked Michigan St. at 5:00 Mountain Time, while 4th ranked Kansas will play #7 Kentucky at 7:30.
Each of the high profile schools also have a high profile coach.  And just in time for the big night in the early season, Bad Lip Reading has released it's latest edition featuring each of the school's big name coaches.
Let us know what you think!
Tagged:
Bad Lip Reading
Duke University
ESPN
Kansas
Kentucky
Michigan State