No injuries as canopy collapse in Cokeville shuts off fuel purchases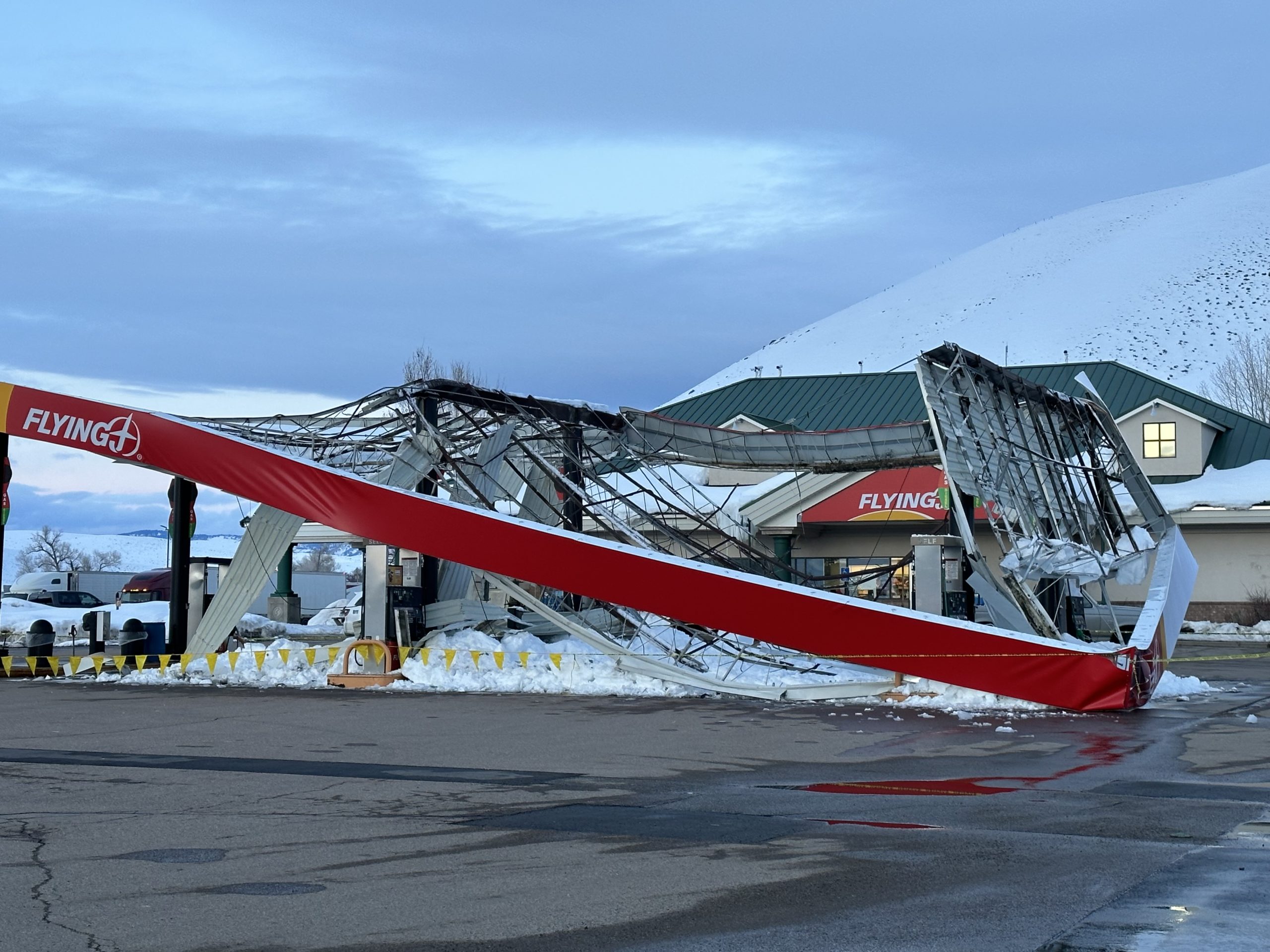 The image of a collapsed gas station canopy started making the rounds on social media on Thursday evening as months of weight and thousands of pounds of snow combined to bring down the structure at the Flying J on US 30.
According to employees at the Flying J, the incident happened sometime between 6:30 and 7 pm on Thursday, March 23.
Fortunately no cars or individuals were under the structure when it came down.
No injuries have been reported as a result.
In its current state, the station is not pumping gas as officials make their way to Cokeville to assess the situation. Employees at the Flying J anticipate their arrival in the early afternoon of Friday, March 24 although lingering snow and wind have added hazardous roads to the situation.
More snow is expected according to the most recent data from the National Weather service with 2-4 inches possible.
More information will be added here as it becomes available.
Let us know what you think!
Tagged:
Cokeville Wyoming
Flying J Cokeville