Operation Christmas Child kicks off 2018 drive in Star Valley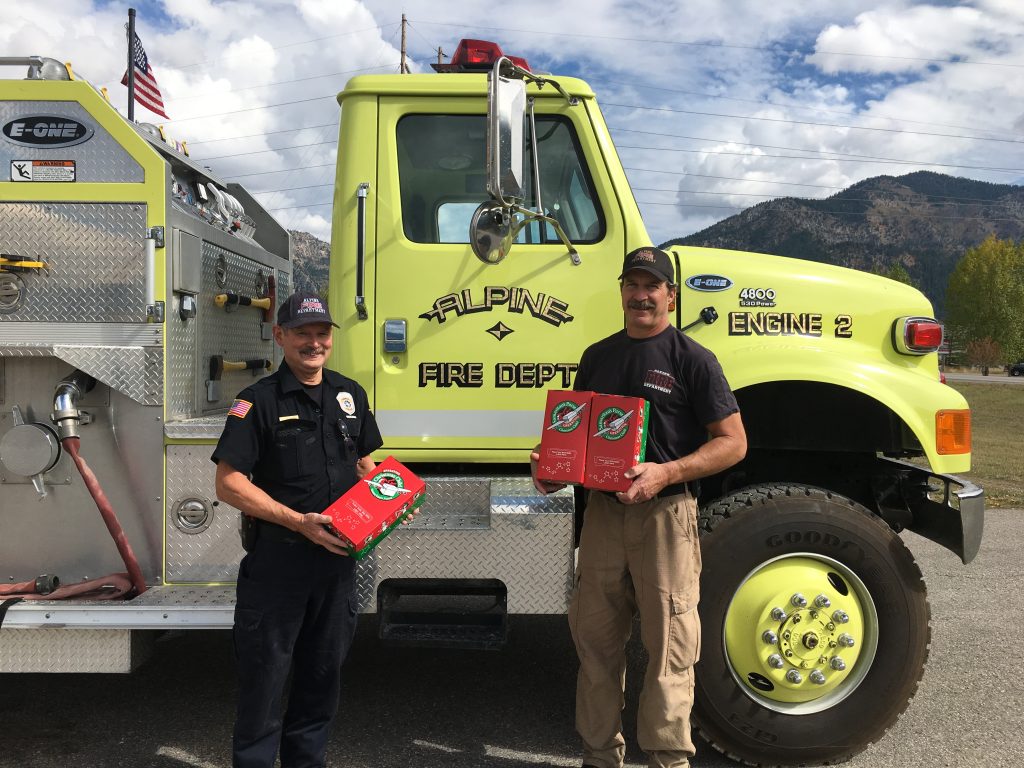 Operation Christmas Child will return to Star Valley this fall. The goal of the project is to collect items for and pack shoeboxes of gifts for children in need around the globe.
"The first week of October will be the kick off for Operation Christmas Child in Star Valley," said Lou Ann Henderson, local coordinator of the project. "Operation Christmas Child is a project of Samaritan's Purse, an international Christian relief organization headed by Franklin Graham that collects gift-filled shoeboxes and delivers them to children living in desperate situations."
According to Henderson, throughout the month of October, the Etna Trading Company (ETC) will be accepting donated items for the shoeboxes, monies for shipping costs, and/or already packed shoeboxes.
Suggested gift items include:
• school supplies,
• small toys,
• hygiene products or clothing, like socks or t-shirts.
"Due to customs regulations, candy and toothpaste are not allowed in the shoebox gifts," said Henderson.
During the week of Nov. 12-19, shoeboxes can be taken to the drop-off center, located at Dayspring of Star Valley, in the Star Valley Community Center in Etna.
For more information on Operation Christmas Child, hours of the relay center, shoeboxes or suggestions on what to include in a shoebox, contact Lou Ann Henderson at 248-3459.
Tagged:
Etna Wyoming
Lou Ann Henderson
Operation Christmas Child
Star Valley Community Center