Quartet of runners competing at the New Balance Nationals this weekend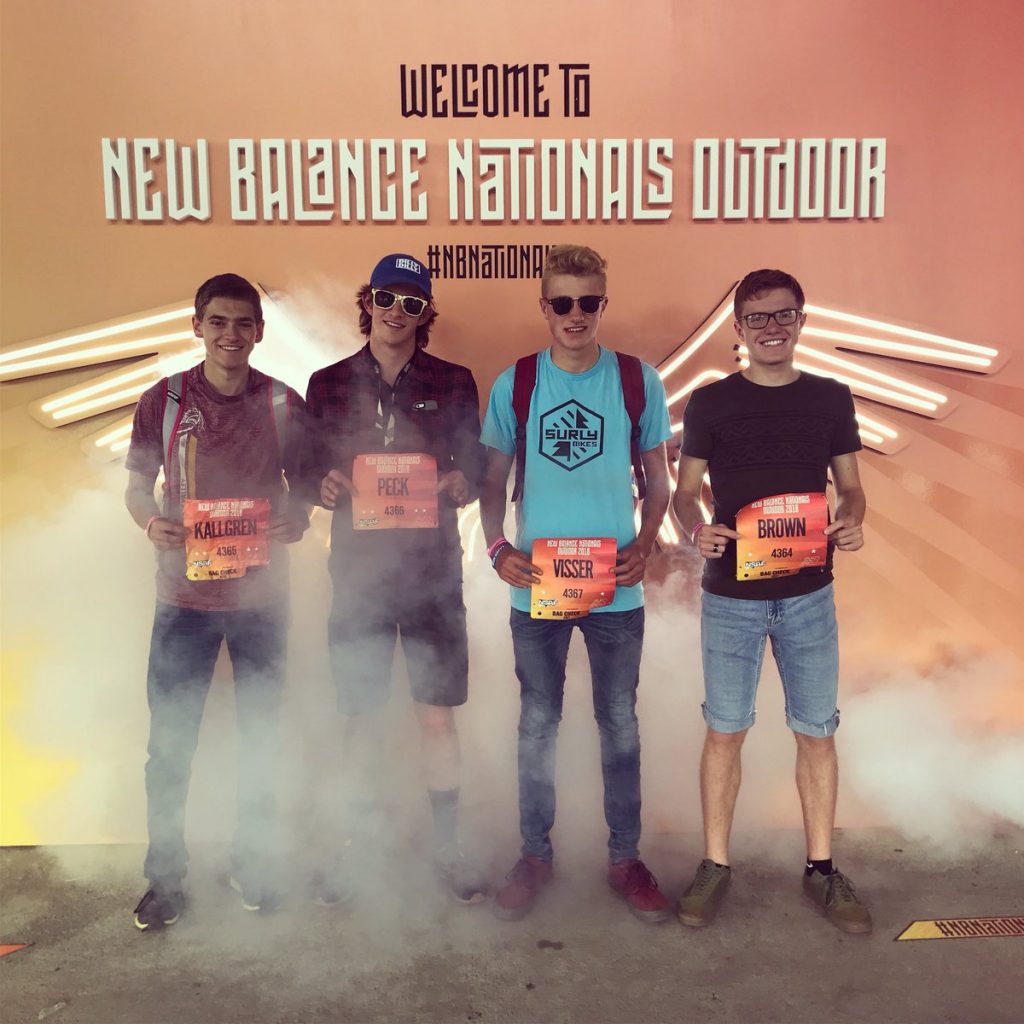 A year ago, a group of four runners made their way to North Carolina to compete in the 4 x 800 meter relay championships and put up a very good time despite being 3000 miles from home in a very hot and humid place.
This year, two of those runners will return as the relay team will once again compete on the campus of North Carolina A & T this weekend as part of the New Balance Outdoor Nationals.
Wesley Kallgren, Wyatt Peck, Dustin "Bubba" Brown and Peter Visser broke last year's school record in the relay at the Dave Draney Invitational with a time of 7:58.15.
The quartet will be running on Friday, June 15 in the Emerging Elite Class.
On Saturday, Kallgren will be running in the 2000 meter steeplechase and Visser will be running in the Freshman Mile.
Peck will wrap up the team's involvement on Sunday afternoon by running in the championship 800 meter event.
According to coach Ty Draney having been there before should help at least a little.
"All the experiences help," he said. "I really believe that all of us are the sum of what we have experienced. A few things will be different but I think it trickles down because Wyatt and Wes have been here and done that and that confidence trickles down to Pete and Bubba. It's always good to have experiences rather than apprehension which just wastes energy that they can use to run fast. "
The entire weekend will be streamed live on runnerspace.com with the following schedule:
Friday: 11 a.m. 4 x 800 meter relay
Saturday: 12:30 Wes Kallgren in the 2K Steeplechase and at 2:55 p.m. Peter Visser will compete in the Freshman Mile
Sunday: 1:25 p.m. Wyatt Peck in the 800 meter championship.
Tagged:
Dustin "Bubba" Brown
Peter Visser
Star Valley High School Track & Field
Wesley Kallgren
Wyatt Peck