Salt Lake Police Department arrest shooting suspect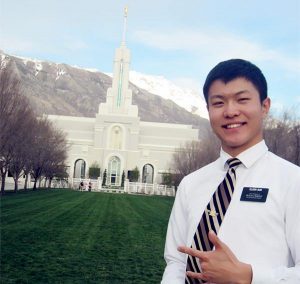 The manhunt for a gunman suspected of shooting and killing a University of Utah student continued Tuesday. The Salt Lake City police announced via their Twitter feed (@slcpd) that the suspect was in custody as of 12:45 p.m. on Tuesday afternoon.
Authorities believed they were searching for a double murder suspect.
Austin Boutain is suspected of killing ChenWei Guo, 23, during an attempted carjacking near the gates of Red Butte Garden Monday night. University of Utah Police Chief Dale Brophy announced Tuesday that Boutain, 24, and his wife, Kathleen Elizabeth Boutain, 23, are "also wanted out of Golden, Colorado, for a homicide that occurred there within the last three to five days.
Classes at the University of Utah were canceled Tuesday in honor of Guo. Police say Guo was on the canyon road, above the amphitheater parking lot, when he was shot. Brophy said Boutain did not take Guo's car, though details about why the carjacking was not successful were not revealed Tuesday.
Police declined to say whether Guo was inside the car when he was shot.
Photo of Austin Boutain courtesy of the Salt Lake Police Department
Let us know what you think!
Tagged:
Austin Boutain
Chenwei Guo
Kathleen elizabeth Boutain
University of Utah Police