Search & Rescue respond to two incidents on Saturday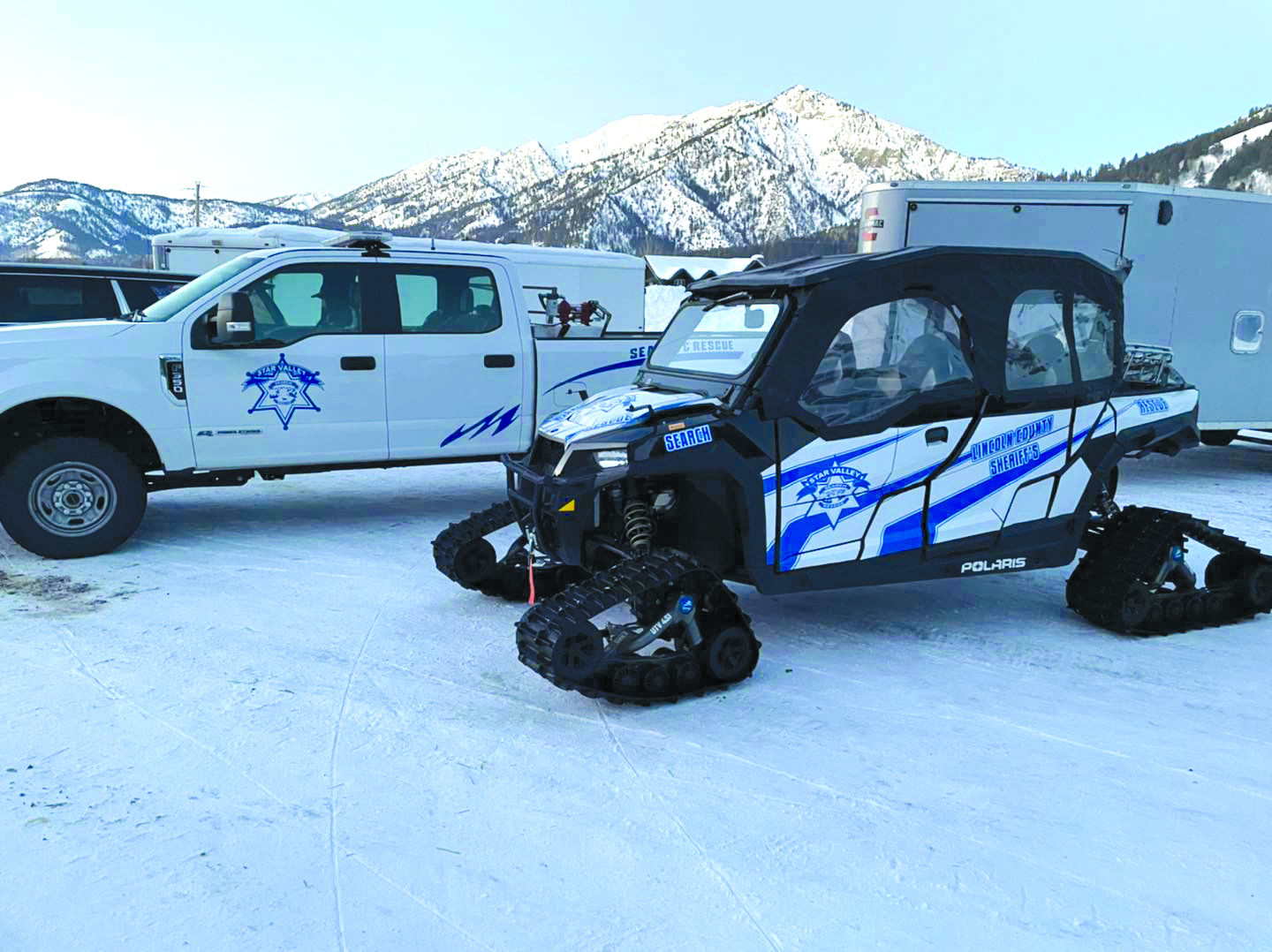 ◆ Response shows versatility and cooperation.
The Star Valley Search & Rescue responded to two different incidents on Saturday, March 19. One to help an individual in the backcountry having a medical incident and another for a person caught in an avalanche.
Commander Matt McMurdo said Search & Rescue was paged to the first incident at about 1:00 in the afternoon for a snowbiker in the Prater Canyon area that was having a heart attack. "We met up with Star Valley EMS at the trailhead. We went in and after (EMS) assessed the patient it was determined that life flight was needed," explained McMurdo.

Shortly afterwards a second call came in when a snowmobiler had been caught in an avalanche near Crystal Creek in the La Barge area. McMurdo said after being caught in the avalanche the man hit a tree and broke his femur. The rider was part of a group of seven. The other six were watching and saw the avalanche happen. The group alerted dispatch with a satellite phone. After Search & Rescue arrived the man was also life flighted out.
"The right equipment helped a lot," said McMurdo, referencing the satellite phone used to call dispatch on the second incident. "Everybody reads the avalanche danger but right now it's hard for them to judge it because of the changing conditions. It might say moderate but it can always be higher."
Commander McMurdo also thanked the help of dispatch in both incidents. "They do an amazing job and we couldn't do it without them. They go unnoticed a lot of the time."
Let us know what you think!
Tagged:
Commander Matt McMurdo
Crystal Creek
LaBarge
Prater Canyon
Star Valley EMS
Star Valley Search & Rescue