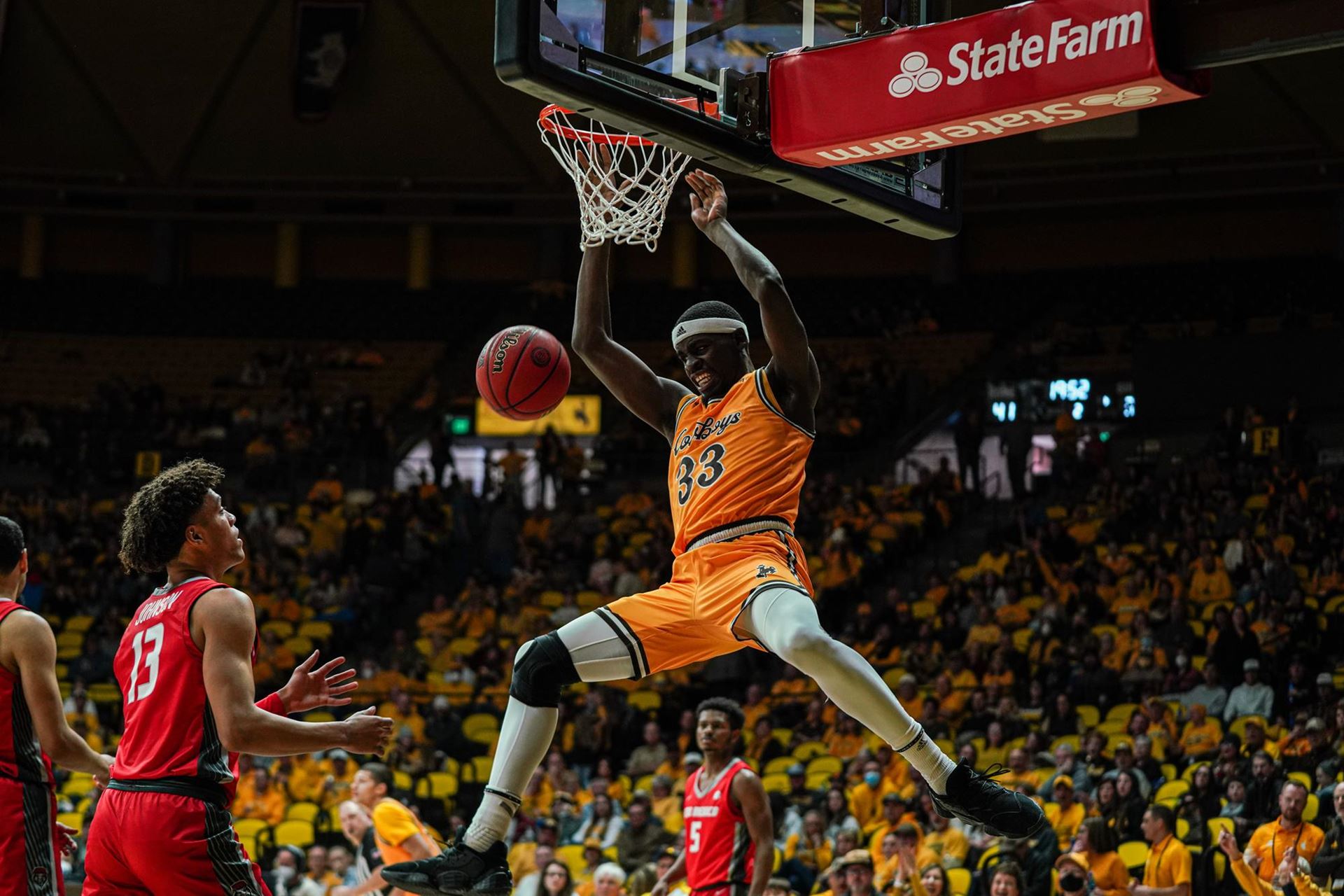 With the announcement that Graham Ike has become the ninth player to enter the transfer portal in the last several months from the University of Wyoming Basketball program, Head Coach, Jeff Linder has issued the following statement: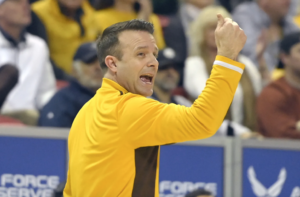 "I took over this program the week COVID shut down the country in March 2020 with four returning players and two years later we were dancing our way to the NCAA Tournament. New challenges (Transfer Portal & NIL) have presented themselves in the last twelve months that has changed the landscape of college basketball. The new landscape isn't changing any time soon and we must embrace change. As we embrace change, I hope that the State of Wyoming and the passionate fans who wear the Brown and Gold will embrace the young men who will stay and RIDE FOR THE BRAND.  There will be a lot of new faces next season across college basketball and there will be a lot of new faces playing for the Cowboys in the Arena Auditorium.  The returning players and the new faces will play with a passion and pride that will make you proud. "
"My players know that one of the four things that they are held accountable to everyday is what their response is.  As a head coach I have never experienced a season like this.  I have learned a great deal over the last twelve months and will be better for it.  My response will embrace the changes that have impacted the program without sacrificing the standards that have allowed my teams to be successful and what will make us successful as we move forward. As we move forward as a program, I want to wish all the best to the players who have chosen to transfer and are grateful for the time they spent here."
Tough times don't last, but tough people do.
Go Pokes!!!"
—
After earning a trip to the NCAA Tournament in 2022 and welcoming a trio of Pac-12 transfers since then, the Wyoming program has been in disarray since the injury to All-Mountain West selection Graham Ike just before the 2022-23 season.
Since January, Ethan Anderson, Max Agbonkpolo, Jake Kyman, Noah Reynolds, Nate Barnhart, Jeremiah Oden and Xavier DuSell and now Ike have entered the transfer portal. Hunter Maldonado and Hunter Thompson have both used up their eligibility. The combination now leaves the Pokes with just three players on scholarship in Brenden Wenzel, Kaden Powell and Kenny Foster.
Let us know what you think!