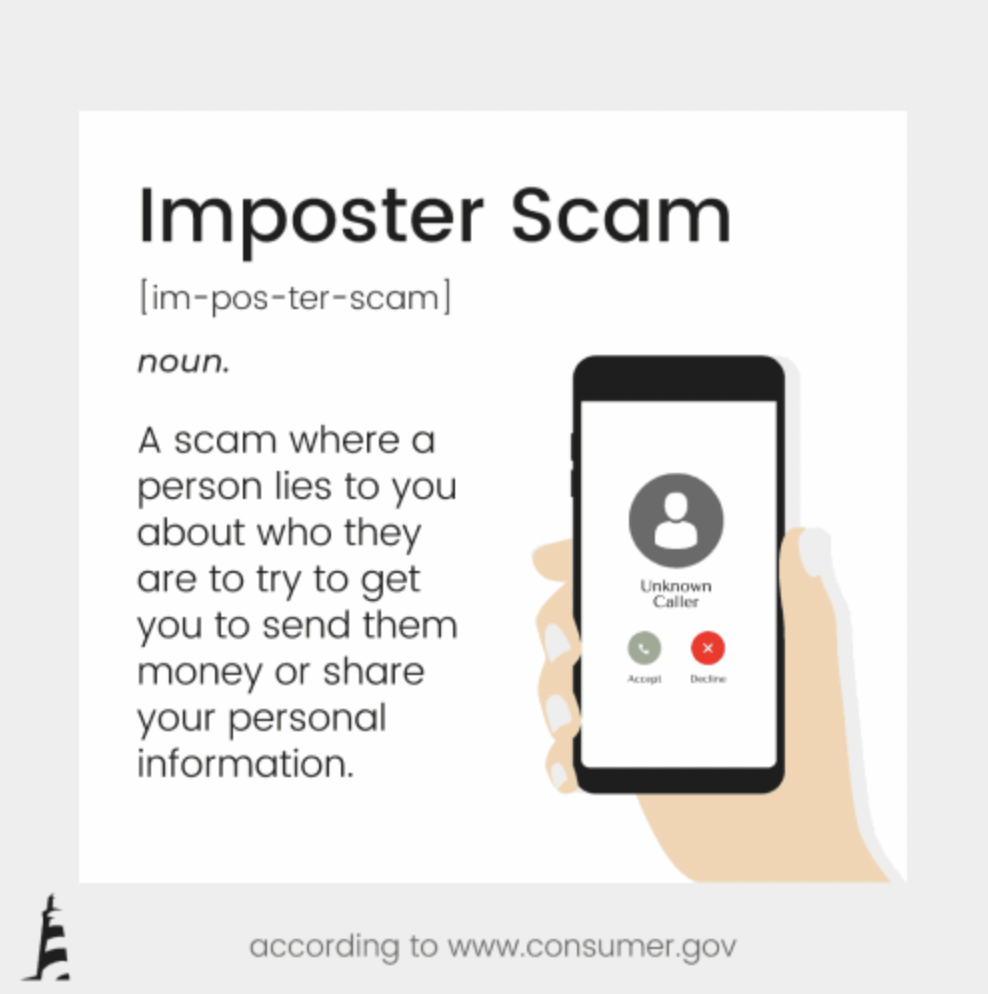 By Shelby Kruse
The Sheridan Press
Via- Wyoming News Exchange
SHERIDAN — Fraud and scams are exceptionally common and criminally underreported according to Tom Lacock, associate state director for communications and state advocacy at AARP. Scammers ramp up their efforts during tax season, Lacock said, and anyone can be a victim.
Lacock described one of the most common types of fraud: the imposter scam.
"You've gotten it, I've gotten it, we've all gotten it. Someone calls and claims to be a federal agency whether it be the IRS, whether it be the Social Security Administration, whether it be the local police, and they tell you that you need to pay money immediately or lose your Medicare or lose your social security card or anything else," Lacock said.
Sheridan Police Department Capt. Tom Ringley said the imposter scam is especially prevalent during tax season as scammers impersonate the IRS to convince people they owe money or solicit identifying information such as social security numbers, addresses, bank account information and more.
"What we tell people is that very few government entities, including the IRS, will send a text message or an email requesting this information. It will always be in writing and also on an official letterhead," Ringley said. "If you really think you owe the IRS money and you're not sure, I would recommend people hire professionals to look into it for them. Even if a professional such as an attorney costs several hundred dollars, in the long run it could save a potential victim thousands of dollars."
Lacock said a prominent red flag of a potential scam is being requested to pay a person or an entity in gift cards.
Transferring gift cards makes it nearly impossible to get money back once the scam is realized, as the perpetrator has often already redeemed the codes and spent the funds. According to Lacock, scammers will often present potential victims with a false sense of urgency to limit one's time to think and scrutinize.
"Never send money, never wire money to someone you just met. A lot of this sounds pretty straightforward and obvious, but when you get emotion involved and you've got someone on the other end that's answering you, they know how to take advantage of people's emotions and how to work with them and separate you from your money," Lacock said.
While Ringley said the elderly are frequently victimized by scams due to perceived vulnerability and unfamiliarity with technology, Lacock said anyone can be a victim.
The Federal Trade Commission reported that 40% of reported scams in 2022 were against people aged 30 and younger. However, Lacock said scams are highly underreported.
"A lot of the time when people do get scammed, they feel some level of shame or, 'I just can't believe they got me,' so they just don't make the report. In some cases, it's a family member that they don't want to see getting in trouble," Lacock said. "The FBI said 'always report because those numbers get to us and then we can at least budget for what we need to do and if we're seeing more in scams and fraud, we can budget appropriately for stuff like that.'"
While Lacock suggests reaching out to local law enforcement as a good first step in handling being scammed, Ringley said local law enforcement is too often limited in what they can do to investigate.
"In regards to investigation, especially for a scam that originates outside of our jurisdiction, which almost all of them do, we don't have the resources to investigate those scams. Very few agencies do," Ringley said. "The best way to protect oneself from a scam is to thoroughly research any solicitation for information."
Lacock added the AARP has a hotline called the fraud watch network, which is designed not only to handle scam reports but also to provide support to those who have been victimized. The hotline can be reached at 877-908-3360.
"Why this is important is we have trained volunteers who man that hotline and they can give you concrete next steps to take. First of all, they're going to listen because this is an emotional thing," Lacock said. "You want someone to listen, you want someone to tell you, 'this is not your fault,' and they're quite good at that. Secondly, they'll talk you through concrete next steps for what to do next to make sure that you have done everything you can do."
Let us know what you think!
Tagged:
AARP
Imposter scam
IRS scam
tax season fraud