Thayne Family plans to rebuild following home fire
◆ Crook family thanks the community for the outpouring of support.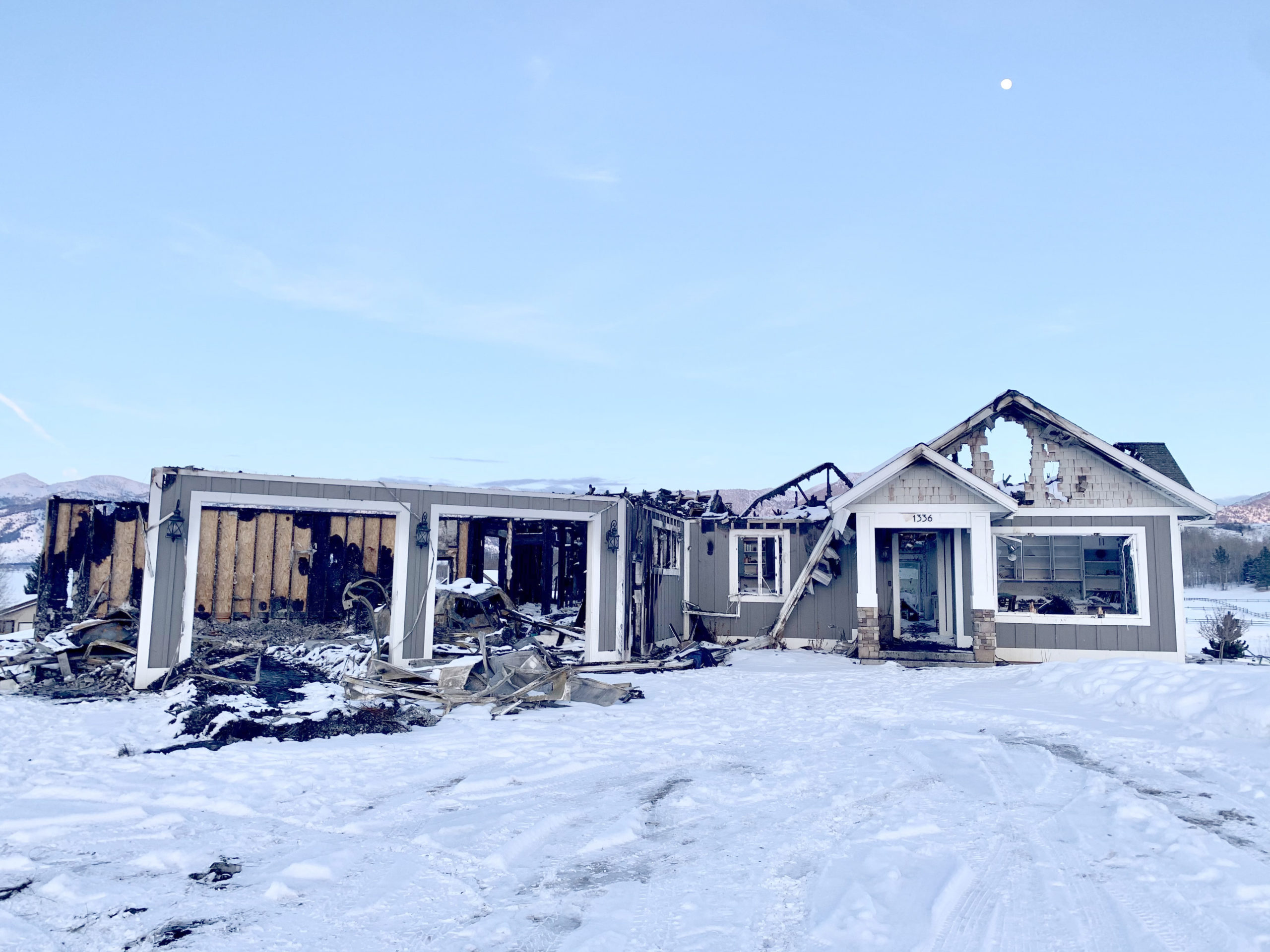 The Star Valley community has shown time and time again that we help our own in time of need. That spirit of looking out for one's neighbor was on full display after a Thayne family lost their home in a fire in the early morning hours of January 21.
Lance Crook, who lived in the home along with his wife, Cecilie, and their five children, said it was humbling the way the community rallied around them. "We appreciate the donations, and it means the world to us from every single person. It's just been amazing." said Crook. "With the amount of help that we've got, I think it's just going to turn out to be a miracle. The whole thing."
Lance said currently they have their needs taken care of thanks to insurance and other donations, and at this time are not really hurting for anything. "We have insurance, so as far as financially we don't need anything. We've had people give us a whole bunch of other items. So I guess all we really need now is to be able to get back to normal."
The fire started in the garage around 2:00 am. Crook said he woke up and could see an orange glow out his window. "I knew something was wrong. I jumped up and looked out the window and saw the garage roof was on fire. At that point it was pretty much just the garage, so really we had plenty of time to get out. We went and grabbed everybody, got some coats and boots for everybody and got outside."
Everyone in the house was able to get out safely with no injuries.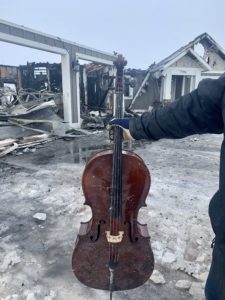 Lance said he went back into the house to grab a set of car keys for a vehicle that was not in the garage. "I could hear the noise [from the fire] and I just knew that we're not coming back in here for anything." After firefighters arrived they were able to enter the home and save business files, computers and several musical instruments. One instrument, a piano, was left inside the home but was saved from the flames with just water and smoke damage.
"Until [The Firefighters] asked I didn't think we were going to get anything. I couldn't really even think of what we had to have anyway. It's just all stuff. Everybody was outside and other than that it was just 'this is what's happening'."
Thayne Volunteer Fire Department Chief Toby Merritt told SVI News they were paged out at 2:06 am the morning of the fire. The garage was fully engulfed in flames by the time they arrived. Initially 12 firefighters were on scene and had to shuttle water from Thayne to the home on Duffin Circle, which is in a subdivision just under two miles south of town.
"We couldn't keep up so Afton was paged in to help with their tanker and a few men for manpower. We had it under control somewhere around 5:00 am." Merritt said the cause of the fire was attributed to ashes in a trash can outside the garage.
Lance said he and his family plan to rebuild in the exact same location and even build the same house they had before the fire. "We've found a rental here in Thayne that we are going to live at while all that's going on. We're just going to try and get back to our normal lives as much as possible."
Crook again thanked the community for their generosity and encouraged everyone to continue looking out for one another. "Just look out for your neighbor and everyone around you, even if you don't know them. We've had people here that we don't know and they've helped us out incredibly. That's just what happens here."
Tagged:
Lance Crook
Thayne fire
Thayne Volunteer Fire Department