The Heart of Christmas takes the SVHS stage this weekend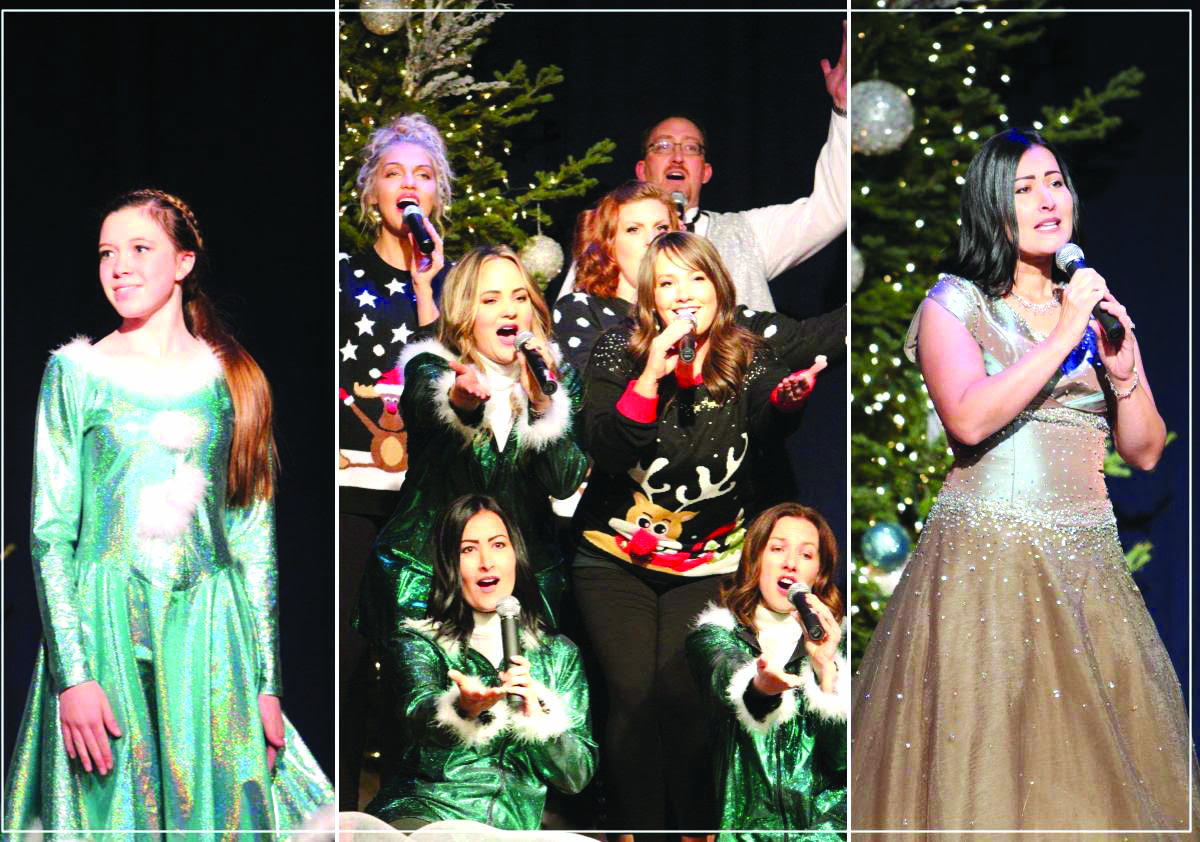 ◆ Ticket proceeds go to support the historic Ford Theatre in Afton.
Star Valley's beloved Christmas tradition, The Heart of Christmas, is once again taking the auditorium stage at Star Valley High School. Organized and directed by local musician Shantay Clark, this variety show features the musical magic of Christmas brought to life by local performers of all ages. Show times are Thursday and Friday, December 2 and 3, at 7 p.m.
Also sponsored by the Star Valley Arts Council and the Salt River Arts Society, the program boasts a collection of 12 singers from across Star Valley, joined by a selection of young singers and dancers. This beautiful holiday production explores the fun and sacred sides of Christmas music throughout the years. Some special characters, including Frosty the Snowman and the Gingerbread Man, are expected to join the cast.
Proceeds from ticket sales for this event will go to support the historic Ford Theatre in Afton and the Salt River Arts Society.
"This year, the ticket money is going to the Ford Theatre," Clark shared in an interview with SVI last week. "It's important to have the arts in our valley. The Theatre provides a venue for the performing arts here, and it's important for the Theatre to remain a priority in our community. Salt River Arts Society is making some really nice changes to the Theatre so that we can have the arts more present in the Valley. They have offered performance opportunities to local talent, and they have worked to bring exceptional professional shows to the Theatre from outside the Valley. It's been great!"
In addition to the 12 cast members that have been rehearsing since September, two dance groups from Dezi's Dance Studio will present numbers, and the Three Rivers Youth Chorus and Friends have prepared some light-hearted Christmas jazz.

Contributors that the audience never sees are also critical to the success of this production. Kurt Sand and several SVHS students are on deck to manage lighting and sound. Michelle Grass, a friend and neighbor to Clark, is working hard to manage the stage, set and properties, and Richard and Brenda Bateman are providing support with decorating and stage preparations. Brenda is also serving as an assistant director to Clark. Most of the individuals who have contributed to the production are volunteer.
"I have always loved doing these shows and giving people in the Valley an opportunity to use their talents," Clark added. "I think it's so important for people who have visual and performing arts talent to use it rather than just leave it to collect dust on the shelf. Developing and using our talents is important. That's one reason that I started the show in the beginning."
Clark is passionate about bringing joy to the performers as they share their gifts, and to the audience as their hearts are hopefully filled with holiday spirit.
"I am so grateful for all the people who have been so willing to just jump in on this project and work SO hard," concluded Clark. "My goal is for people to leave with a warm feeling of Christmas joy, giving and cheer."
Let us know what you think!