UW Enrollment continues to grow
By Seth Klamann
Casper Star-Tribune
Via Wyoming News Exchange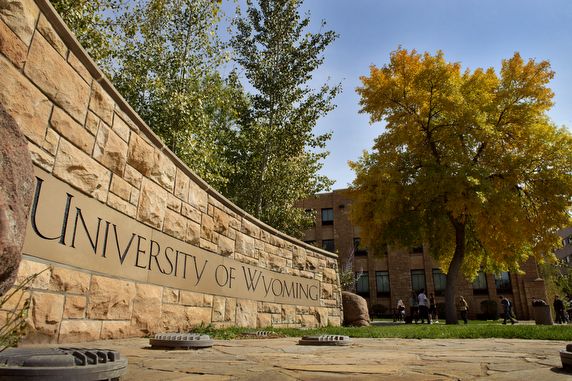 LARAMIE — The University of Wyoming's enrollment continues to tick upward after one of the strongest years in the school's history.
"Across the undergrad platform in Laramie, at UW-C(asper), and online, all those markets are trending ahead," said Kyle Moore, the university's associate vice provost for enrollment.
The university had 1,696 freshmen last fall — one student away from the all-time record — and have 35 more first-year students heading into fall 2018, a 2 percent increase from last fall. That number hits the university's long-term target for enrollment growth over the next several years, as laid out by last year's strategic plan.
The university won't know its final enrollment numbers until mid-September, a 15-day count typical for enrollment counts from K-12 through higher education institutions, Moore said. Students must confirm they're attending UW by Aug. 1, so the numbers — particularly for transfers — may change between now and then.
Moore attributed the growth to President Laurie Nichols and Provost Kate Miller's leadership and emphasis on enrollment growth. Nichols — who took over in spring 2016 and inherited a 600-plus drop in enrollment — has reversed the trend and placed a heavy emphasis on collaboration with the state's seven community colleges. The strategic plan was championed by her and passed by UW's board last summer.
Moore said Nichols' commitment and leadership is different from her predecessors.
It helps that the university is one of the cheapest four-year public institutions in the nation, as are the community colleges here.
"I think there's simply an awareness of us having an incredibly high quality education for an incredibly competitive pricing model," Moore said. "UW is becoming more and more appealing and we are simply trying to carry that message more broadly and more boldly as we enter the marketplace."
The university appears to be on track to hit its goal of 13,500 students by 2022, he said, and if they don't, they'll be held accountable via its strategic plan.
The university's growth is all the more impressive given the economic downturn. While typically that would spark increased enrollment, the exodus of families from the state has hurt enrollment at Casper College. Moore said there were nearly 350 fewer high school graduations for this May compared to the same time last year.
Still, Moore is confident.
"I feel real comfortable," he said. "I don't have any real trepidation about the enrollment path we are on."
Tagged:
Kyle Moore
President Laurie Nichols
Provost Kate Miller
University of Wyoming enrollment