(Video) – Braves host the Wolves on Senior Night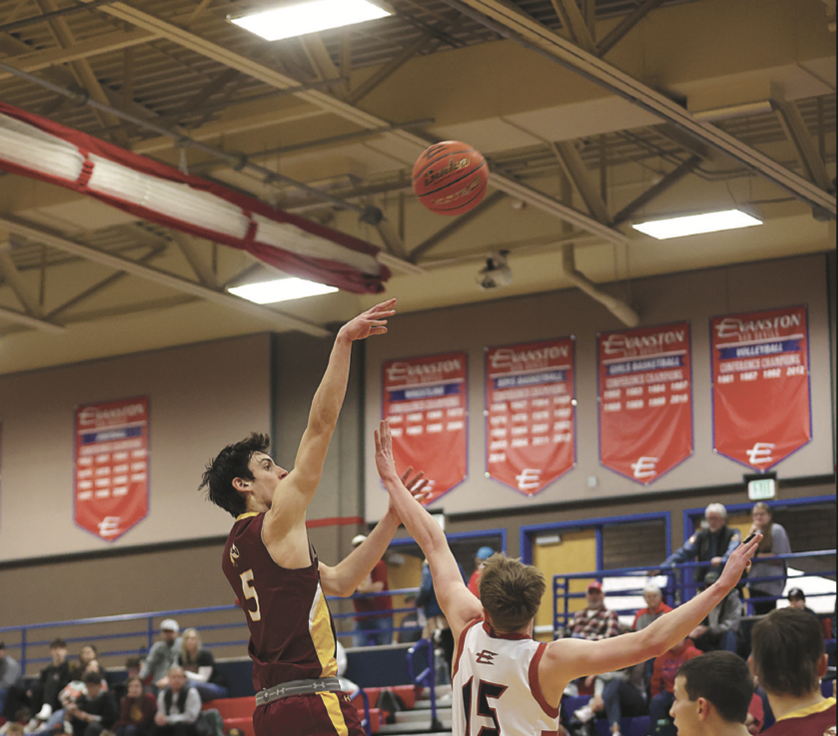 With the 4A Southwest top seed within their grasp, the Star Valley Braves (12-8)(4-1) will try and close out the regular season with a home court win on Friday night as they host the Green River Wolves (3-15)(0-5).
The Braves have won seven of their last nine games and with their victory over Jackson last week, have put themselves in the driver's seat for the top seed in the 4A Southwest. But that depends on a win over the visiting Wolves.
Join Duke Dance (Duke_Dance) and Dahl Erickson (@DahlErickson) and the SVI Crew as they bring you the game from SVHS starting with the First Bank of Wyoming Countdown to Tip-off starting at approximately 7:15 pm.
Find high-quality digital audio of the game via traditional radio on Swift 98.7.

To watch the game via the SVI Media YouTube Page click here.
For streaming of the Aux Gym w/ no audio.
For streaming of the Main Gym w/ no audio.

Braves hosting Wolves on Senior Night with top seed on the line
• Dahl Erickson, SVI Media
The Braves Basketball Team picked up a pair of double-digit wins within the 4A Southwest against rivals Jackson and Evanston.
On Friday, the Braves got a small measure of revenge against the Broncs who defeated the Braves in Teton County. Big man, Andrew Hanna, did not play due to illness and as a result, the Star Valley players feasted inside with Jacob Hodges, Taft McClure, Taeson Johnson and Croix Jenkins combining for 41 of the team's 62 points.
On Saturday, the team was even more aggressive and routed the Devils after jumping out to a 20-2 first quarter lead behind McClure and Hodges. Taft McClure compiled a career-best 27 points in the effort, hitting five of six three point attempts. Hodges notched his third 20/10 effort of the season as he finished with 21 points and 15 rebounds.
"I feel like we're on an upward trajectory," said Head Coach Mitch Schwab. "It seemed like our guys went through an identity crisis and some teams were scouting us and making adjustments. I think we were getting a little timid. But I see the confidence coming back out. Some other teams are dropping off and others are swinging up. We haven't seen all five clicking and we're excited because I think it's coming."
With the win against Jackson to split the season series, and wins over Cody and Rock Springs as a tie-breaker, the Braves now need to defeat the Wolves to cement their position.
SVHS is the host of the 4A West Regionals next week in Afton.
"We have to take care of business with Green River," Schwab stated. "When the Archibald kid is on they are a tough team. We have to make sure we contain him. If we're able to win this week I think we would play Kelly Walsh in the first round. There are a lot of good teams. I think there are six teams who could win or stay home. Each game is going to be unpredictable."
Let us know what you think!
Tagged:
4A West Regional Basketball
Coach Mitch Schwab
Croix Jenkins
Green River Wolves
Jacob Hodges
Luke Linford
Ridge Nield
Star Valley Braves
Taft McClure