WYDOT adjusts snow response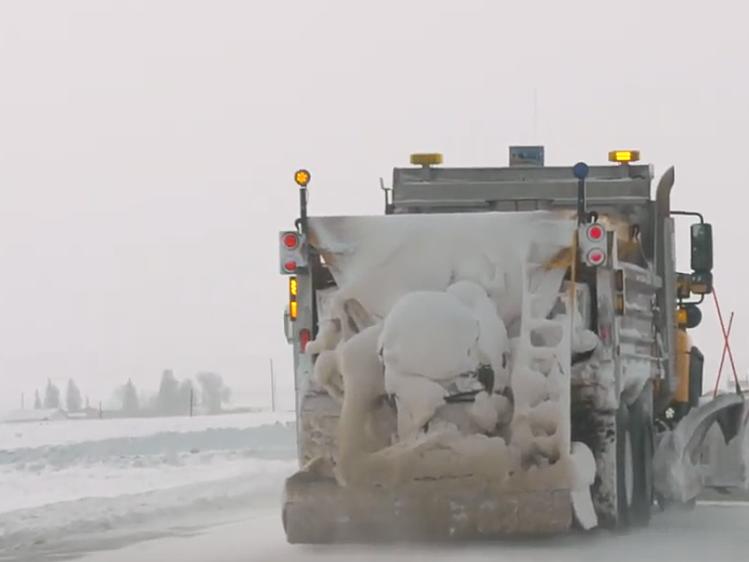 SHERIDAN (WNE) — Back-to-back storms impacting the entire state has caused Wyoming Department of Transportation snow crews to restructure how they approach clearing roads.
WYDOT Assistant Chief Engineer for Operations Tom DeHoff told the Wyoming Transportation Commission Thursday maintenance crews are approaching snow removal differently this winter season.
DeHoff said there were several road closures in the past month due to winter conditions, crashes and wind, causing no visibility and drifting. Maintenance crews are shifting resources to where the storms are and attacking storms as soon as they come, enabling roads to open as quickly as possible.
"Several team members have gone to other districts to help fight the storm and stay several nights in hotel rooms away from their families," he said. "This is a little shift in (our plan) and the guys are adjusting well to it, and I just want to commend them on how they're adjusting to this new way of our trying to attack the storms."
Other staff are gearing up for summer, ensuring maintenance on equipment in preparation for construction projects.
Six snow plows had been hit since the last commission meeting, with 10 having been hit in total so far this season. Fortunately, DeHoff said, nobody was injured but there was damage to the trucks requiring minor repairs. All are back on the road and working.
A total of 62 vacancies remain out of 449 total maintenance positions throughout the state, which is three fewer than the last time DeHoff reported, he said, noting each month the number decreases. He noted raises approved for maintenance crews helped with the hiring of open positions.
For those interested in open positions with WYDOT, see governmentjobs.com/careers/wyoming.
Let us know what you think!
Tagged:
Tom DeHoff
WYDOT
Wyoming snow