2019 Better Business Conference set for November 21 in Alpine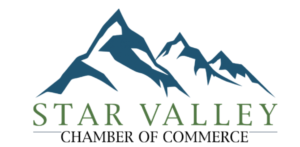 The Star Valley Chamber of Commerce is teaming up with the Flying Saddle in Alpine to host the 2019 Better Business Conference. The event will take place on Thursday, November 21 from 6-8 p.m. at the Flying Saddle.
"We held the first business conference in November of 2018 in response to requests from our membership," said Sarah Hale, executive director of the Star Valley Chamber of Commerce. "We had a number of presentations relating to business topics suggested by area business owners."
Based on feedback following the 2018 event, a few adjustments were made for the 2019 event, Hale said.
"We wanted tighten up the timeframe of the conference from an afternoon event to a couple of hours," said Hale. "We also wanted to offer area businesses a chance to learn more about what is happening in the local business community as well as at the state level."
According to Hale, information presented at the meeting will be impactful and directly linked to the Star Valley Community.

The evening will also include a brief overview of the state's business climate.
The event is free of charge and open to anyone interested in attending.
The Flying Saddle will be serving finger foods and appetizers.
For more information on the 2019 Better Business Conference, contact the Star Valley Chamber of Commerce at (307) 885-2759.
Let us know what you think!
Tagged:
Better Business Conference
Flying Saddle Lodge
Star Valley Chamber of Commerce