2021 Vocalist Contestants Announced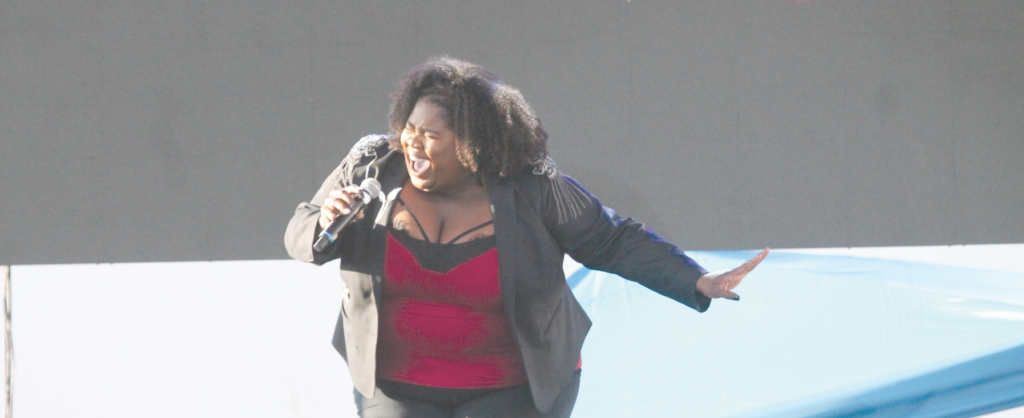 ◆ One more local singer will be added following July 2 Wildcard Competition.
It's going to be another competition jam packed full of both local and regional talent at this year's Vocalist Competition, presented by SVI Media and sponsored by Fall River Propane. The contestant lineup for this year has been announced, with the exception of one more local contestant who will be determined at the Wildcard competition during the Afton Freedom Festival on Friday, July 2.
The seven contestants who have locked in their spot for the 2021 competition include Caitlyn Walker, a graduate of Star Valley High School and current resident of Laramie, Wyoming, Daniel Lechner (Afton, Wy), Aitana Alapa (Woods Cross, Utah), Erik Dalton (Bountiful, Utah), Kelton Kearsley (Victor, Idaho), Heather Hathaway (Shelly, Idaho) and Keishianna Peterson (Pocatello, Idaho). Both Hathway and Peterson are returning contestants. Heather finished in third in 2019 and Keishianna was part of last year's 2020 show.

The eighth contestant will be another Star Valley local and will be selected during the Wildcard competition on July 2. Two of the three wildcard contestants are Teen Vocalist winners, including Emma Graham and Ki Simkins, while the third, Austin Graham, auditioned for last year's Vocalist event and just missed the cut.

Auditions for The Vocalist were received from all over the country, including Massachusetts, Pennsylvania, Florida, Oregon and others. The majority of auditions were received from the three state region of Wyoming, Idaho and Utah.
The winner of this year's competition, determined by audience vote, will be awarded a $10,000 grand prize. Both the live in-person audience and the viewers watching live on SVI Media will be allowed to vote.
The Vocalist: Presented by Fall River Propane will once again take place as a featured event during the Lincoln County Fair on Monday, August 9 at 7:00 p.m. David Archuleta, runner up of American Idol in 2008, has been announced as this year's celebrity judge. Along with being on stage judging, Archuleta will also perform a mini concert towards the end of the competition.
Tickets for The Vocalist will be available in the coming days at LincolnCountyFair.info. General admission is $15 with arena seating available for $25.