Independent Obituaries: September 2, 2020
The following obituaries appeared in the September 2, 2020 edition of the Star Valley Independent.
For more area obituaries, please visit Schwab Mortuary.
More area resources can be found by visiting the Star Valley Historical Society.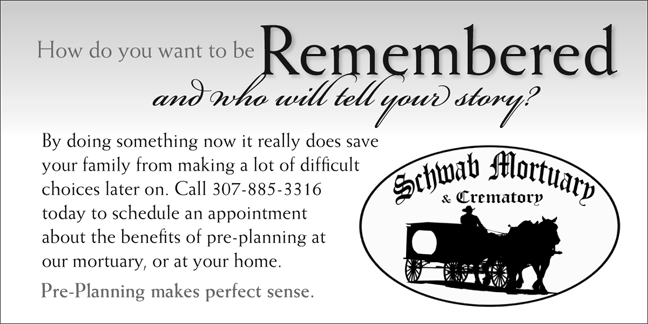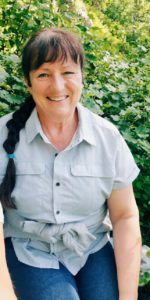 Our precious daughter, sister, mother, and friend Shirley Ann Samuelson, 62, returned to her Heavenly Home on August 24, 2020, due to a tragic accident at work. She was in the mountains she loved so much on Teton Pass.
Shirley is the daughter of Arvid F. Samuelson and Margaret Bateman Samuelson. Shirley was born on April 25, 1958 in Blackfoot, Idaho. She was the oldest of three children. By the age of two she was already her daddy's helper with his mechanic's talent. She loved getting under the car with her daddy and handing him tools. She grew up in Blackfoot, Idaho and was loved by so many.
She is survived by her children Malynda Phelps, Ogden Utah, Greg (Lacy) Horrocks, Afton, and Samuel Weerheim (Afton), and was blessed with six grandchildren, Ashtyn, Gracie, Tregen, Edyn, Treycen, and Malikai. Mother Margaret Samuelson (Nibley, Utah) her Brother Dean A. Samuelson (Pocatello, Idaho), her sister Diane (MacKay)Moore, Millville, Utah and a niece and nephew and their families.
She is preceded in death by her father Arvid F. Samuelson.
Shirley is a member of The Church of Jesus Christ of Latter- day Saints.
Shirley graduated from Blackfoot High School and attended Nursing School and became an LPN. She worked at many hospitals over the years. She loved taking care of people. She was also on the Wyoming Search and Rescue for many years. She worked at Simplot Mountain Mine in Soda Springs, Idaho, at Smoky Mountain Mine in Wyoming, and the oil fields. She could drive anything! At the time of her death she was working for the Wyoming Road Department. She worked as hard as any man and was so proud of that fact. She loved going to Cache County Fair with her sister and competing against men in the backhoe competition. She took the grand prize for many years. She loved all animals especially her many horses and dogs. She loved hunting every fall to fill her freezer. She loved picking berries and making homemade jam for her family and was an excellent seamstress.
Her most prized possession are her three amazing children and grandchildren. She loved her family so much and would do anything to brighten their day and make sure they knew they were loved. She was also a mother to many children needing a safe place to land over the years.
She will be deeply missed.
Funeral services will be held in Thayne on September 5, 2020, at the Schwab Funeral Chapel at 12 p.m. She will be laid to rest next to her father in Annis, Idaho at Annis Little Butte Cemetery.

Tagged:
Shirley Ann Samuelson
Star Valley Wyoming obituaries
Wyoming obituaries