$75,000 grant to assist import-impacted small manufacturers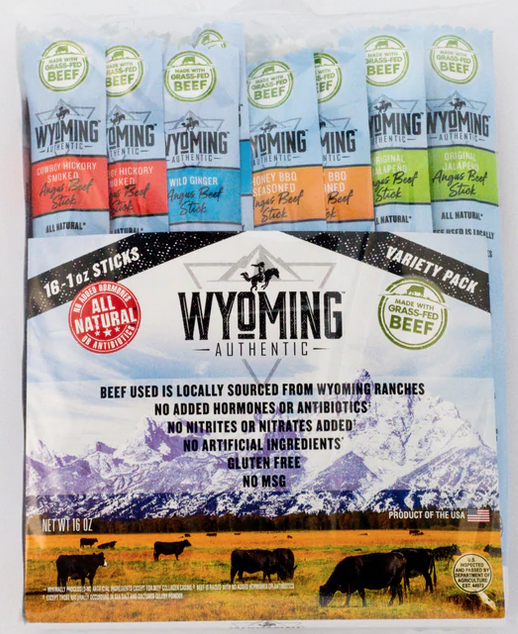 As of April 2022, TAAF has funding opportunities for a limited number of Wyoming manufacturers, with applications for grant funding currently being accepted on a first come, first served basis.
The Trade Adjustment Assistance for Firms (TAAF) program is a federally funded, U.S. Department of Commerce, program that assists manufacturing companies impacted by foreign competition. Companies that qualify for the program receive a grant of up to $75,000 to help improve their competitiveness.
Serving Wyoming's manufacturing community for more than 30 years, The Rocky Mountain TAA Center (RMTAAC, www.rmtaac.org) is managed by the University of Colorado Leeds School of Business. Over the years RMTAAC has helped many of the leading manufacturers in the state, including companies in the mining equipment, aviation, energy production, electronics, food processing, and home security industries.

Current TAAF client, Wyoming Authentic Products of Cody, has become the leading producer and seller of Wyoming raised all natural grass-fed beef sticks and jerky. Founded in 2011 by David Fales, whose family established a Wyoming homestead in 1918, Wyoming Authentic has built its business on the heritage of Wyoming, honesty, and integrity in order to deliver great tasting beef snacks.
TAAF has helped Wyoming Authentic fine tune its marketing strategy, increasing its emphasis on direct sales, while also increasing its production of "co-packed" and "private label" beef snacks for other companies. With its USDA Plant in Cody nearing capacity, the company is currently exploring an expansion for growing its production to satisfy the fast-growing demand for its products and capabilities.
According to David Fales, "The TAAF program has been a great benefit to Wyoming Authentic, helping put us on a trajectory for record beef snack sales each of the past two years. With all our growth, we certainly need more plant capacity! If you'd like to try some of our all natural beef snacks you can purchase us at www.wyproducts.com, or look for them in 7-11s, Natural Grocers, or in Wyoming Walmart stores."
If your Wyoming manufacturing company would like to learn more about the TAAF program, please contact Christopher Stone at RMTAAC, stone@rmtaac.org phone: 303-506-8961.
Let us know what you think!
Tagged:
David Fales
TAAF
Trade Adjustent Assistance for Firms
U.S. Department of Commerce
Wyoming Authentic Products of Cody