A closer look at Wyoming's five deer herds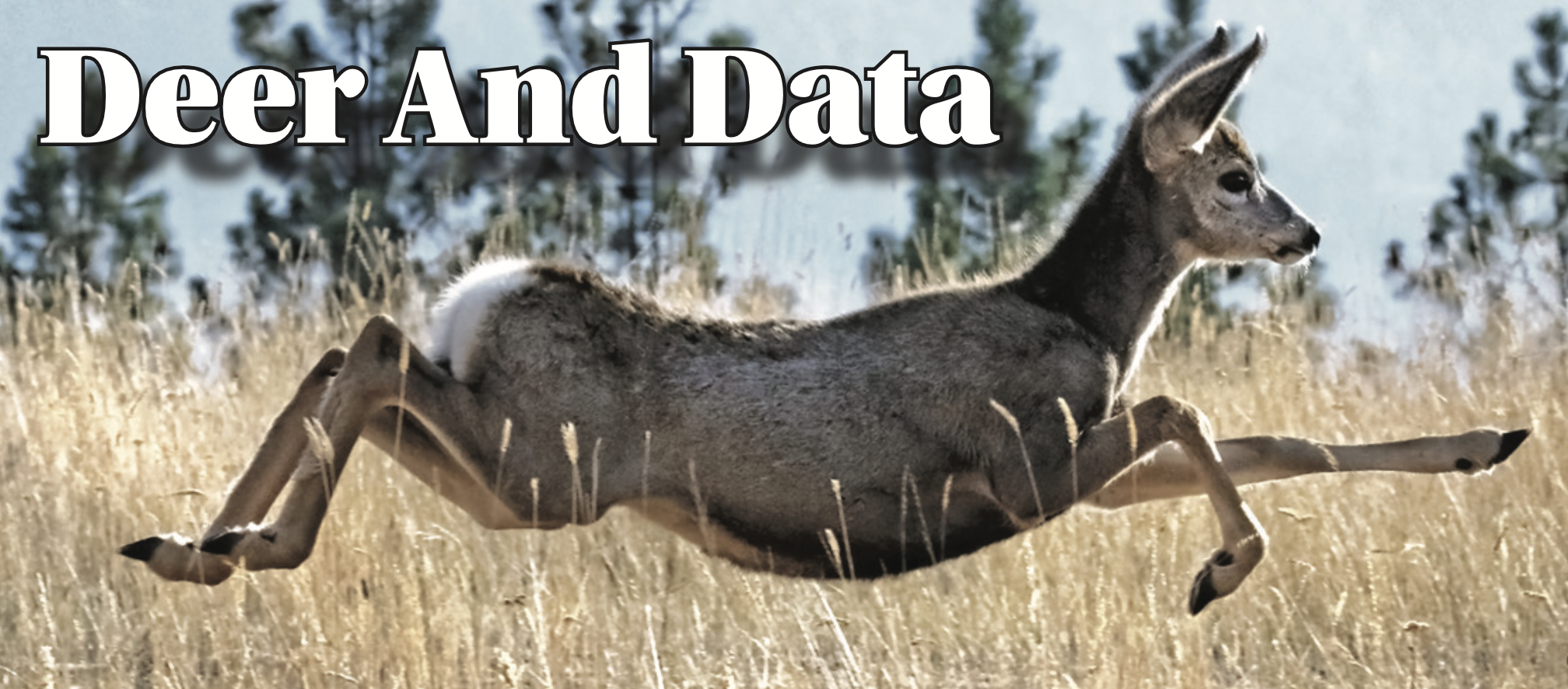 ◆ Wyoming Range herd is largest of the herds.
The January 4, edition of the Star Valley Independent includes a feature report called, "Deer and Data." This report takes an in-depth look at Wyoming's five main deer herds in a study authorized by the Wyoming and Game and Fish Commission.
"This is an initiative, funded by the Game and Fish Commission," Gary Fralick, Wyoming Game and Fish Biologist told SVI Media. "The Game and Fish Commission is interested in and supporting a study for learning more about mule deer and conserving mule deer in the state of Wyoming."
Fralick further explained, "This study will pertain to the five different deer herds around the state of Wyoming that live in different habitats, different elevations, different systems — totally different than the Wyoming Range."
Fralick pointed out. "We're still fortunate to have the Wyoming Range be a part of this study." He added, "The Wyoming Range, because of its size, is undoubtedly the largest in Wyoming and perhaps the Intermountain West. There is a great deal of interest from the Game and Fish Commission and from the public as well on the general ecology of this deer population."
In December, the Game and Fish captured 19 mule deer wintering in Star Valley as part of the study. Fifteen of the deer captured between Grover and Smoot and four near Fairview in the Spring Creek area. Fralick said "Finally, we'll get a better understanding of deer from Star Valley and where they move to the summer ranges. They may be as far away as Wyoming Peak as far as we know. This is a noteworthy study".
Speaking of all five herds, Fralick concluded, "The knowledge we will gain through this research initiative by the Wyoming Game and Fish Commission will really give us the information we have been looking for about the causes of survival, mortality, and migratory movements. We are collecting three different age class and sex classes of does, fawns and the antler segments of the population."
You can find the full feature report on pages 10A-11A of the Jan. 4, Star Valley Independent.
Let us know what you think!
Tagged:
Gary Fralick
Star Valley deer
Wyoming Game and Fish Commission
Wyoming Range