A Journey Through Bethlehem opens this weekend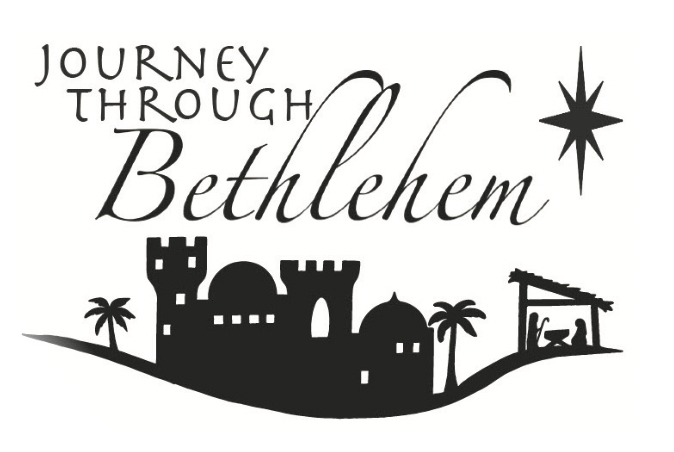 ◆ Guests can expect an interactive experience with actors, live animals, and a live Nativity.
Families seeking increased connection to Jesus Christ this Christmas season may find what they seek through an interactive, open house style experience, presented December 10-13 in the extension buildings on the Lincoln County Fairgrounds. Sponsored by The Church of Jesus Christ of Latter-day Saints, the event looks to be an historical reenactment of life on the streets of Bethlehem at the time of Christ's birth.
According to Afton Stake Communications Director, Lance Oviatt, "It is the hope of the Afton Stake Presidency that this event will be something that will bring our entire community together in our common belief in Jesus Christ and be a way for our valley to celebrate the birth of Jesus through an active experience together, regardless of our different religious backgrounds."
Volunteers from throughout the community have prepared a simulation of a courtyard marketplace in which guests see, touch, feel, taste and smell the sights and sounds of Bethlehem. Guests will be greeted by characters from the period, food, traditions, cultural practices of the day, games, song, crafts and much more, filling the square with activities as they may have occurred on the night of Christ's birth.
The crowning portion of the event is planned to feature a live nativity, bringing guests gently and reverently to witness the sacred scene of the Savior's birth.
To foster a focus on Christ throughout the entire Star Valley community during the Christmas Season, the Afton Stake Presidency began working on this project in the fall of 2021. Val Chadwick Bagley had shared an idea with church leadership for a large-scale Christmas nativity, and in discussing Bagley's proposal, President Jeff England was reminded of an interfaith event he was part of in Texas called A Journey Through Bethlehem.
With further exploration of the project that involved Stake leadership, Bagley and Oviatt, Bagley's original idea for a Nativity was expanded to become Star Valley's Journey Through Bethlehem.
The scope of the project continued to develop with an invitation to the Thayne Stake Presidency for members in that stake to be a part of the project as well. Thayne leadership also felt this would be an excellent way to focus on the true meaning of Christmas, and a steering committee was formed that included Oviatt and Dan and Kim Dockstader as event Chairs. Bagley has continued to work on designing and building the set pieces that make up Bethlehem and the live Nativity.
With over 50 people from all over Star Valley now involved in preparing for this event, and hundreds more who are committed to participate in the actual presentation, the committee has grown to include volunteers who are designing and constructing scenery, lighting, historical displays, period costuming, food from the time of the birth of Jesus, hands-on activities, and even live animals. Many have also been working to coordinate logistics such as parking, marketing, security and much more.
"It is hoped that this will become an annual event where each Christmas, Star Valley will come together to celebrate the birth of our Savior and experience what life may have been like during that first Christmas so long ago," shared Oviatt.
Admission to A Journey Through Bethlehem is free. Tickets are recommended, but not required and can be reserved at www.svbethlehem.org.
Let us know what you think!
Tagged:
Journey through Bethlehem
Lincoln County Fairgrounds
The Church of Jesus Christ of Latter-day Saints