A Very Vocalist Christmas album available starting this week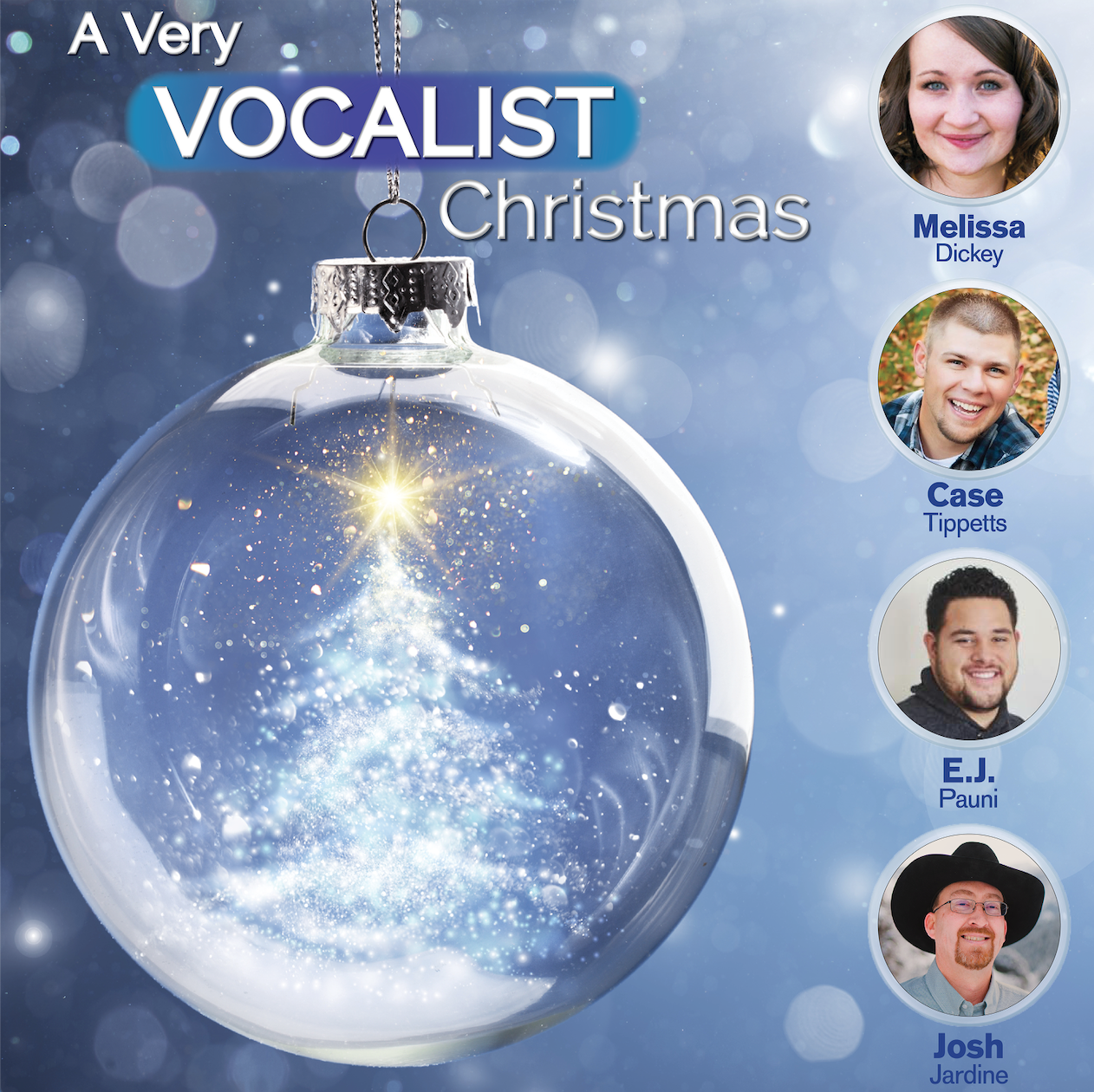 ◆ Previous winners of "The Vocalist" are featured
A Very Vocalist Christmas, featuring the talents of Melissa Dickey, Case Tippetts, EJ Pauni and Josh Jardine will be available beginning on Friday, December 4, 2020.
"The album includes solos featuring various styles of Christmas music," said Duke Dance of SVI Media. "It is available on hard copy CD at the SVI Media Office or you can order a CD at SVIStore.com. Digital downloads will be available on iTunes, Amazon and streaming on Spotify."
According to Dance, one of the primary goals of the Vocalist competition is to feature local talent.
"These artists have worked hard on their craft and this album offers great Christmas music," he said. "This is a way for the community to continue to support these musicians while at the same time adding to their holiday music collection."

According to Duke, the entire album was recorded locally at the SVI Radio Studio. The artists all have a connection to Lincoln County.
"We are excited to be able to offer this album and hope that people will be excited to have it," said Duke. "We are working on our 2021 Vocalist Season as well."
According to Dance, the 2021 Vocalist Season will kick off in the spring with the teen competition. The Vocalist Concert will take place in the summer. The 2021 Competition will be part of the 2021 Lincoln County Fair.
Let us know what you think!
Tagged:
A Very Vocalist Christmas
Case Tippetts
Duke Dance
EJ Pauni
Josh Jardine
Melissa Dickey
SVI Media