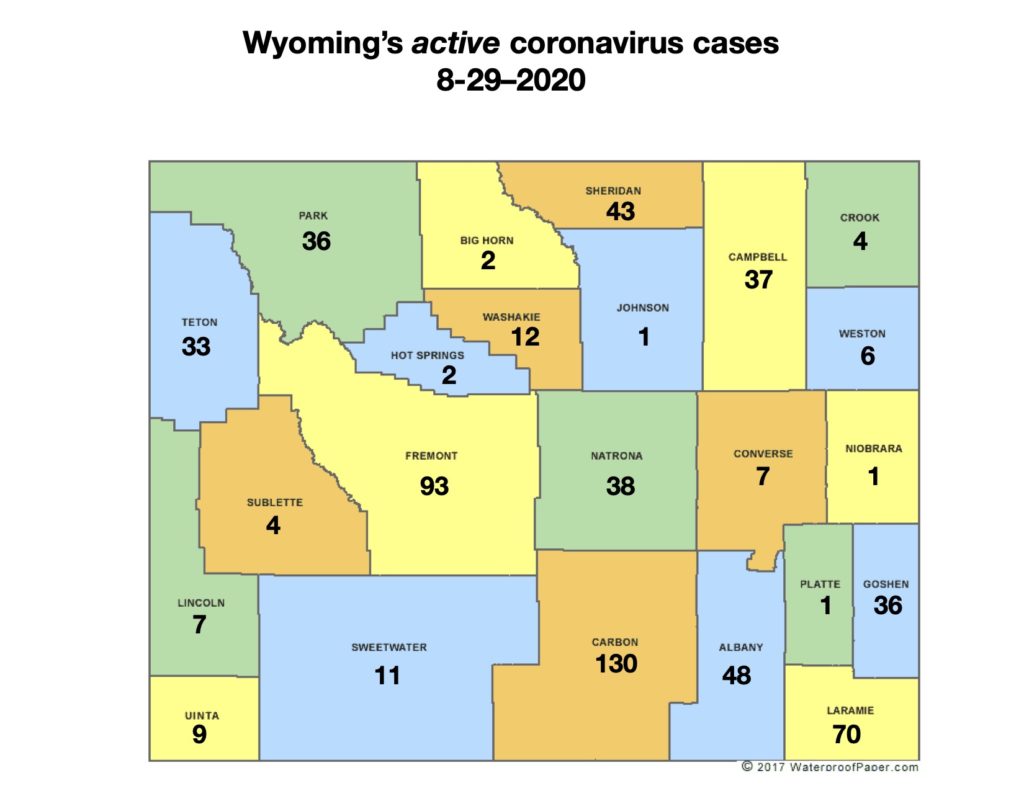 As of 9 a.m. Saturday, Aug. 29, the total number of confirmed coronavirus cases seen in Wyoming since the illness was first diagnosed in the state increased by 14, from 3,196 to 3,210.
The number of laboratory-confirmed cases in Lincoln, Sheridan and Teton counties increased by one; Natrona County reported two new cases; Campbell County had four new cases and Carbon County saw five.
 The total number of active coronavirus cases statewide is now 631, down nine from 640.