After 38 years, Weber retires from driving bus for LCSD No. 2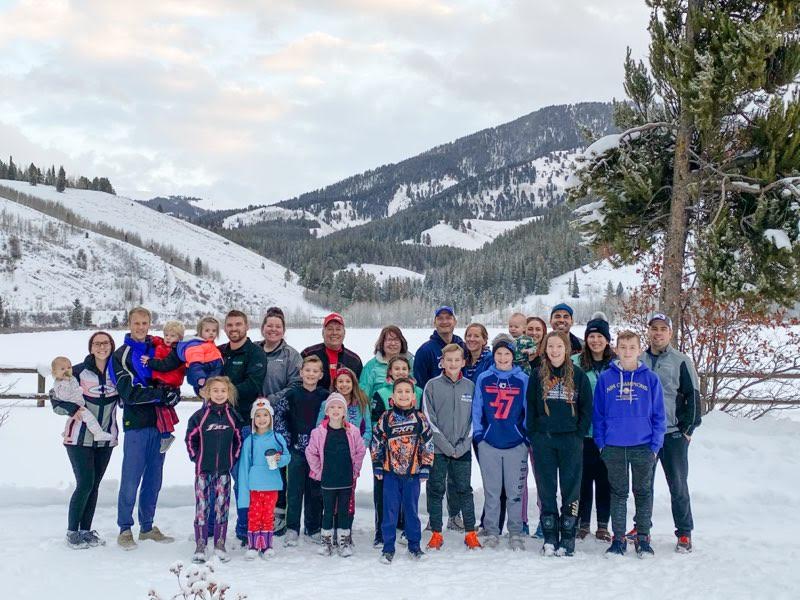 ◆ The kids on his bus know he cares and feel his genuine interest in them and their success.
Having served as a bus driver with Lincoln County School District No. 2 for 38 years, Kurtis Weber is hanging up his spurs and choosing the flexibility of retirement over exacting bus schedules.
Raised on a small dairy farm in Freedom with five siblings, Kurtis learned about driving at a very young age. "Being on a small farm, I had to do chores before school and after school each day. I remember driving the tractor before Kindergarten so my Dad could feed the cattle in the field. I've been driving ever since."
Friends and sports were his favorite parts of school at SVHS, and after graduation, he attended Utah State University, where he met and married his wife, Linda. As they made their home in Star Valley, Kurtis planned to farm as his father had, but to afford farming, he needed a supplemental income. Driving a school bus was the perfect fit because it allowed him the time and structure to farm.
"I have driven the Kindergarten bus, elementary, middle school, and high school routes, and currently drive the activity bus after school," Kurtis told SVI. "I have enjoyed occasionally hauling sports teams to events. I was able to be there the year that Cole Battleson hit the winning shot at State! Not being favored to win, it was exciting to be in attendance as both the boys and girls took State!"
He particularly loved having the opportunity to drive his own five children on the bus, which gave him a little more time with them as they all completed their educations in LCSD No. 2.
"Sometimes, by the time kids get home from school, they've lost the excitement of an award or accomplishment," Kurtis told SVI. "I got to see it when the smile was fresh! I got to witness that excitement over the years with many students."

Kurtis has enjoyed watching many children mature from Kindergarten to graduation as they rode his bus day in and day out, and then he enjoyed watching their children go through the same process years later.
"I have had the privilege to meet and work with quality drivers," Kurtis said. "I felt comfortable having my own children ride their bus, knowing that our drivers are some of the best drivers in the state. They know how to safely handle the bus, but they also sincerely care about the kids."
And he was one of those drivers that kids knew cared. "I love the interaction I have had with students," said Kurtis. "I have drilled students on multiplication facts, discussed Word-a-Day words, heard about vacations, weddings, events in students' lives and talked about current events. I have had students who had discipline struggles until we developed a relationship. Getting to know them has made friends and helpers out of students who just needed to know someone cared."
Driving a school bus on Star Valley's roads was sometimes an unnerving experience. Kurtis described driving in blizzard conditions when all he could see were the fence posts as his guide. One morning, ice on the road left his bus sliding backwards down a hill. In his earlier years driving, they carried shovels and sand on the bus as tools in case of challenges with ice or mud. Now, with radio communication, transporting students is safer and more reliable.
Driving a bus for LCSD No. 2 has been good for Kurtis. The district has provided him with a quality income, medical benefits and retirement benefits.
"People who choose to drive bus are tied to a tight schedule, multiple times a day," said Kurtis. "They only drive a few hours, but they need to be close by. I hope that in the future our district will honor drivers enough to help with insurance and retirement like they have in the past."
Kurtis enjoys snowmobiling, sports, motorbiking, and spending time with his family – especially his awesome grandkids – which he hopes to enjoy even more as he enters retirement. And he hopes to have a little time to farm!
Let us know what you think!