Alpine approved for Business Council grant to assist with wastewater treatment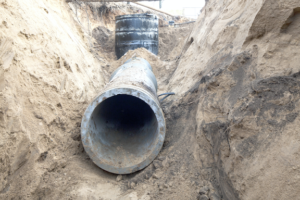 The Town of Alpine has received initial approval from the Wyoming Business Council's Board of Directors to proceed with a wastewater treatment center.
Approval for the $2,300,370 grant came at a Business Council meeting in Sheridan earlier in September.
The funding, contingent on assistance from the U.S. Department of Agriculture, (USDA), will be used for a modular wastewater pretreatment system and sludge handling facility at the town's existing wastewater treatment plant. The system will help address business development in the area, including Melvin Brewery.
"We got approval for the full amount, contingent on applying to the USDA for part of the funding," explained Alpine Mayor Kennis Lutz. He added, "It looks like 50 percent would work."
The mayor expressed appreciation to the business council for their support.
The approved Business Ready Community Grant will move to the State Loan and Investment Board for final approval in October.
The approval comes as Alpine continues to expand with a recent annexation this summer across the river from the main community.
Targhee Place, KJ's Store, and a proposed business area that may include a larger grocery store were all a part of the annexation earlier in the year.
"We're annexing all the way to Targhee," Mayor Kennis Lutz said in an interview with SVI in July. "It's official."

At that time the mayor noted, water and sewer services will be a part of the expansion. He said additional sewer connections will help the town's treatment system perform better.
At that time, the mayor pointed out that "it had been a very busy summer" for the community located at the major intersection serving highways from Idaho and Wyoming and the confluence of the Salt, Greys and Snake rivers.
Let us know what you think!
Tagged:
Town of Alpine
U.S. Department of Agriculture
Wyoming Business Council