Alpine boat ramp improvements underway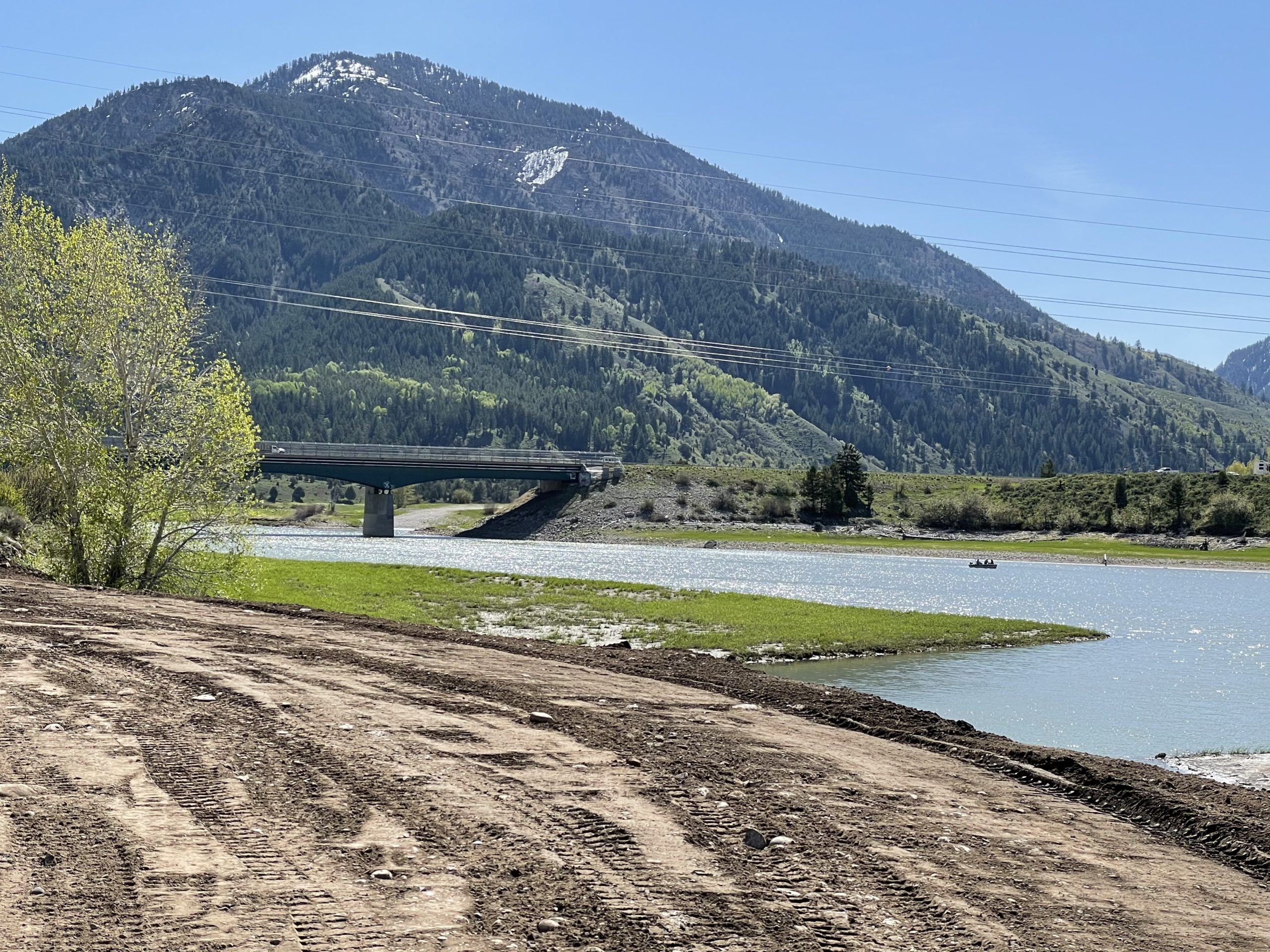 ◆ Gravel added to parking area, boat docs placed in time for summer recreation.
Improvements are underway this week at the boat ramp in Alpine, all designed to prepare the site for increased use expected with an area growing in population.
The improvements are coordinated through the Palisades Ranger District of the Caribou Targhee National Forest, with the support coming from Lincoln County, Town of Alpine, Wyoming Game and Fish and the Snake River Fund.
Colby Jacobson, Palisades District Recreation Program Manager, credited this team for coming together for the Alpine improvements.
"The Game and Fish has been a huge contributer. They are paying for the dock and are paying for the pit run in the parking lot," Jacobson explained.
Alpine and Lincoln County are adding equipment time for improvements and the Snake River Fund assists with expenses.
Jacobson added, "I just can't see how this could happen without these four partners."

Jacobson estimates work on the parking lot will be completed by this weekend, with new boat docs coming the final week of May. "By the end of May, we should be done," he advised.
Jacobson said the improvements came at the requests of local and regional residents. "They get a functional boat ramp," he said of the final product. "In the past we have seen them launch their boat and try to get in without a doc and it's not working well."
Jacobson recalled a public meeting in Alpine where people explained the need for the improvements and noted the importance of the Palisades Reservoir to the Alpine community.
Tagged:
Alpine Wyoming
Caribou-Targhee National Forest
Palisades Ranger District
Snake River Fund
Wyoming Game and Fish