Alpine Fire responds to attic fire in Etna
The Alpine Fire Department extinguished an attic fire at a home in Etna Monday evening. The department responded to the residence at 5:07 p.m. where they found smoke near the ceiling above the fireplace. Occupants and animals were escorted outside, power was shut off and a fire burning in the fireplace was put out.
Firefighters entered the attic through a hatch in the garage where they found that there was a fire burning up into the peak of the attic. The fire was knocked down and extinguished.
The Mid-Valley Fire District was then requested to assist with the extensive overhaul with the blown in insulation. All hot spots and insulation were cooled to the touch.
Alpine Fire said the damage was contained to the area around the home's living room and adjacent bathroom and crews were able to save many valuable items. A total of two engines and six firefighters from the Alpine Fire Department, along with three engines and several members of the Thayne Volunteer Fire Department and an ambulance from Star Valley Health all responded.
Images below courtesy of the Alpine Fire Department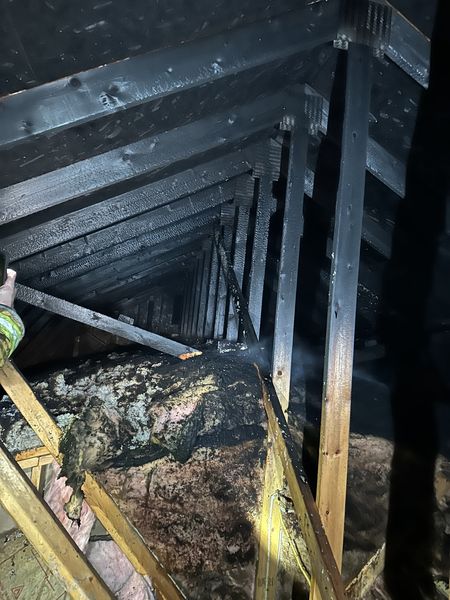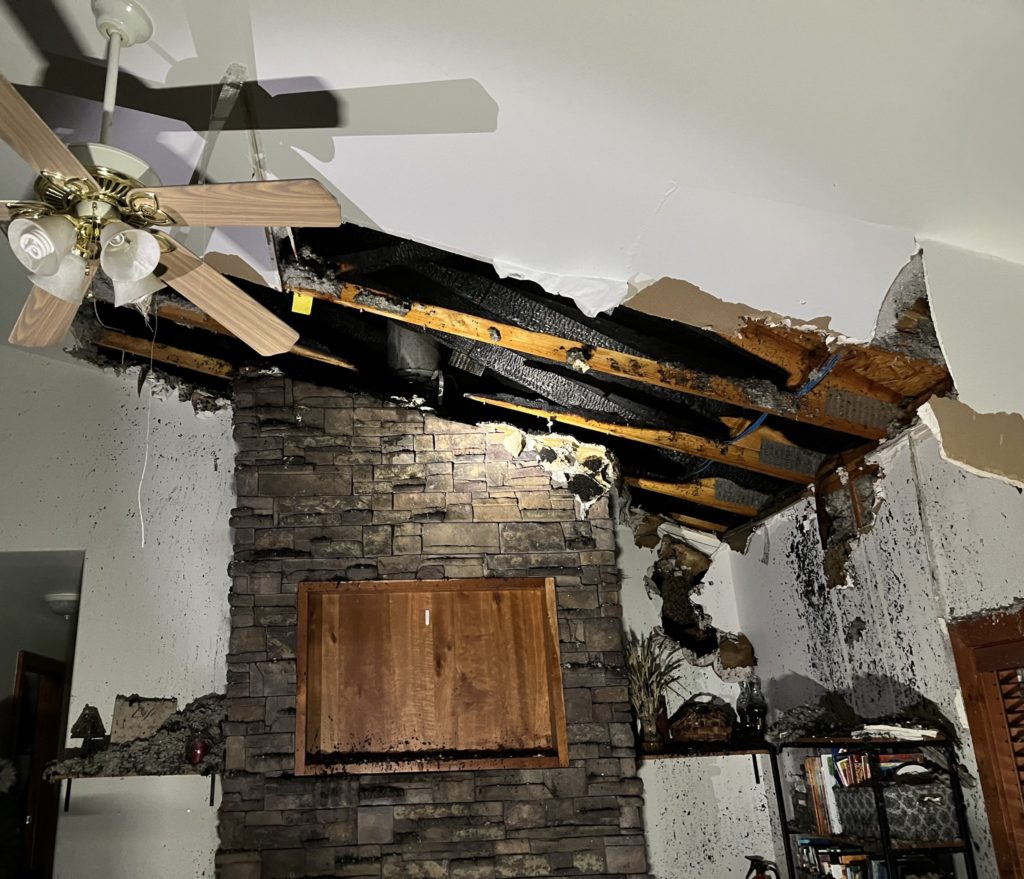 Let us know what you think!