Andersen benefit concert brings support and joy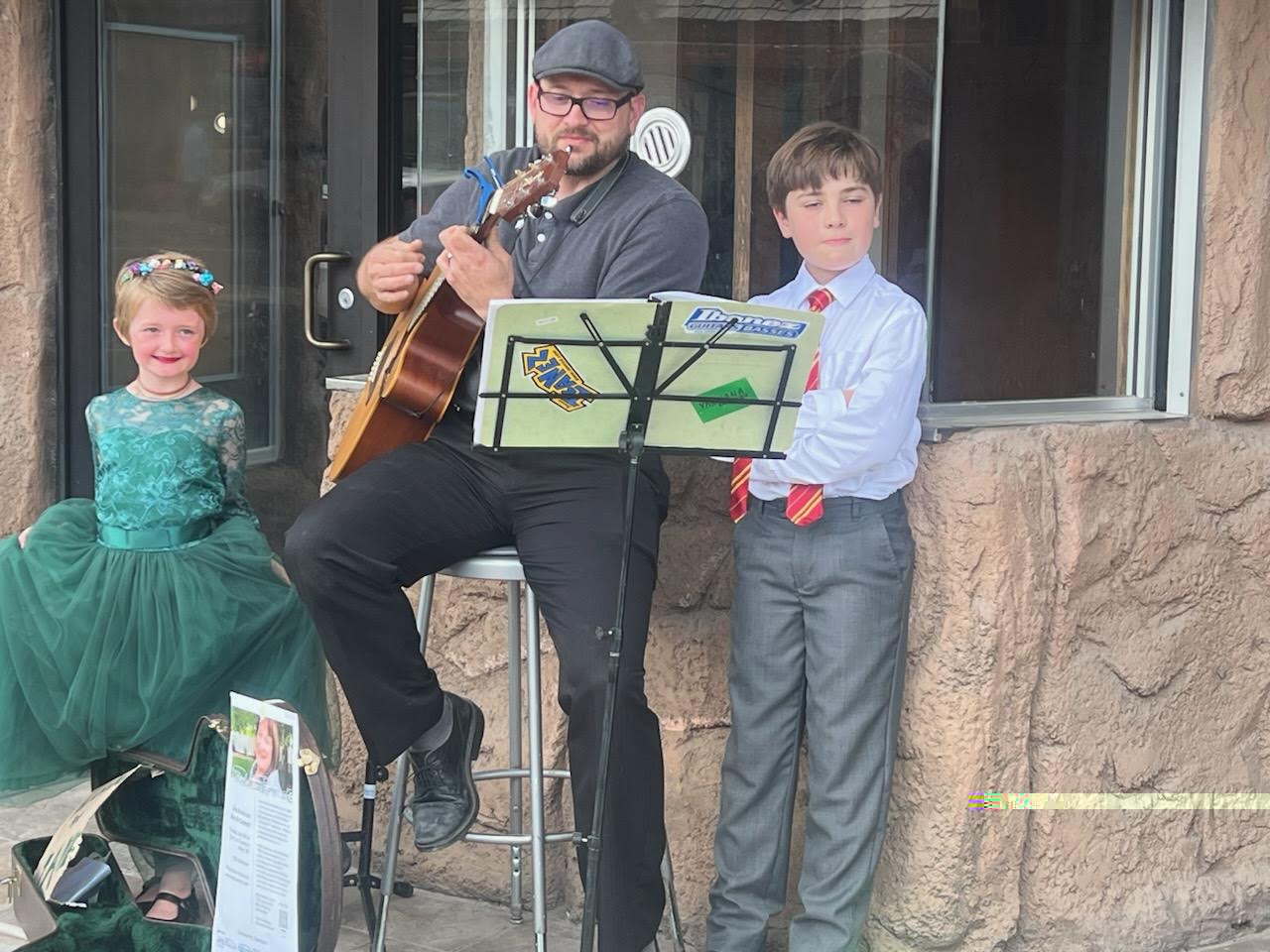 • Thirty-six performers presented 23 numbers and each offered tribute to Andersen.
Family and friends of Jane Andersen gathered Thursday, July 20 to honor her in a benefit concert, at the Ford Theatre in Afton, to aid her with medical expenses incurred from a serious illness she suffered this last winter.  The theme of the concert was "Overdue Tips!"
Andersen has served the community as a skilled accompanist and piano teacher for three decades and has always shared her gift generously with no expectation of compensation.
Thirty-six performers each took time on the stage, paying tribute to Andersen and offering live music for the audience and Andersen to enjoy.  The program included three of her children, as well as many friends, fellow musicians and former students.
Ross Mosier, who is a former piano and kindergarten student to Andersen, traveled from Nebraska to present a 20 minute set of classical piano music and thank Andersen for the profound impact she had on his life and career path.
Amanda Scherbel, Andersen's daughter, who attended and performed in the concert, expressed gratitude in behalf of her family to the community and all those who participated.
"[What a] beautiful evening of music! So much talent was shared to honor my mother and her years of inspiring a love of music in others. Such dear friends and students came together to show immense kindness and generosity. Our hearts are full from all the sweet tributes shared. It meant so much to our mother. It truly is difficult to find the right words to fully express our love and gratitude to so many who worked so hard to make the benefit concert a success. Every performance was so meaningful. I loved seeing my mother's face as she watched current and past piano students, co-workers, fellow accompanists and teachers, and musicians at every level perform a piece of music as tribute to her. Every piece had memories attached to it and transported the listener to another time and place. The time, talent, effort, and funds given to lift my mother up in a time of need [is so appreciated!]. [We appreciate] all those who came and shared in the evening with us, and those who wanted to be there but were there in spirit. It truly was an honor! We love you all!"
Organizer Stephanie Henderson was extremely pleased with the dedication that so many individuals offered to uplift Andersen and honor her many years of service to the community.
"Thursday evening was beautiful," said Henderson in a comment via email.  "There was a lot of love expressed for Jane – with 23 wonderful performances, touching tributes from performers, a very full tip jar, and an engaged, supportive audience – there was just a lot of love! The evening was made possible because 36 musicians came together and gave of their time and talent. The musical community of Star Valley is honored to have been able to organize this event for Jane. We are extremely grateful to pianist Ross Mosier and cellist Sam Stanley, with fellow pianist Cameron Berta, for coming all of the way from Nebraska to perform. And of course, none of this would've been possible without our very generous sponsors and James and Daphne Arbizu's tireless efforts to make the Ford Theatre such a wonderful venue.  As always, we are amazed by Jane's love and grace. Jane doesn't love the spotlight but graciously allowed us to shine it right on her for one wonderful evening. We love you, Jane!"
Let us know what you think!
Tagged:
Amanda Scherbel
Cameron Berta
Ford Theatre
Foss Mosier
James and Daphne Arbizu
Jane Andersen Benefit Concert
Overdue Tips
Sam Stanley
Stephanie Henderson