April 2019 General Conference News and Announcements
General conferences of The Church of Jesus Christ of Latter-day Saints take place every six months, originating in the 21,000-seat Conference Center in Salt Lake City and reaching a global audience estimated to be in the millions. Below is a summary of news and announcements from the spring 2019 proceedings.
Eight New Temples
At the conclusion of the 189th Annual General Conference, President Russell M. Nelson of The Church of Jesus Christ of Latter-day Saints announced plans to build eight new temples.
The new houses of the Lord will be in the following locations:
Pago Pago, American Samoa
Okinawa City, Okinawa
Neiafu, Tonga
Tooele Valley, Utah
Moses Lake, Washington
San Pedro Sula, Honduras
Antofagasta, Chile
Budapest, Hungary
Coming Renovations to Pioneer-Era Temples
President Nelson also provided an updated on the renovation of pioneer-era temples. He said plans for the renovation of the Salt Lake Temple, Temple Square, and the adjoining plaza near the Church Office Building will be announced on Friday, April 19, 2019. He also said the Manti and Logan Temples will be renovated in coming years. (Plans for a major renovation of the St. George Temple were announced in January.)
10 New General Authority Seventies
President Dallin H. Oaks of the First Presidency presented these 10 names for a sustaining vote as General Authority Seventies: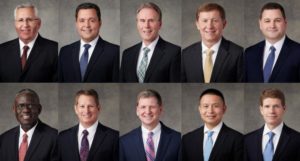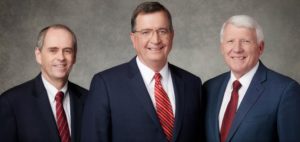 President Oaks also announced a Sunday School General presidency Saturday afternoon:
2018 Statistical Report
For the information of the members of the Church, the First Presidency has issued the following statistical report concerning the growth and status of the Church as of December 31, 2018.