As Wyoming tightens up Medicaid eligibility, thousands likely to lose coverage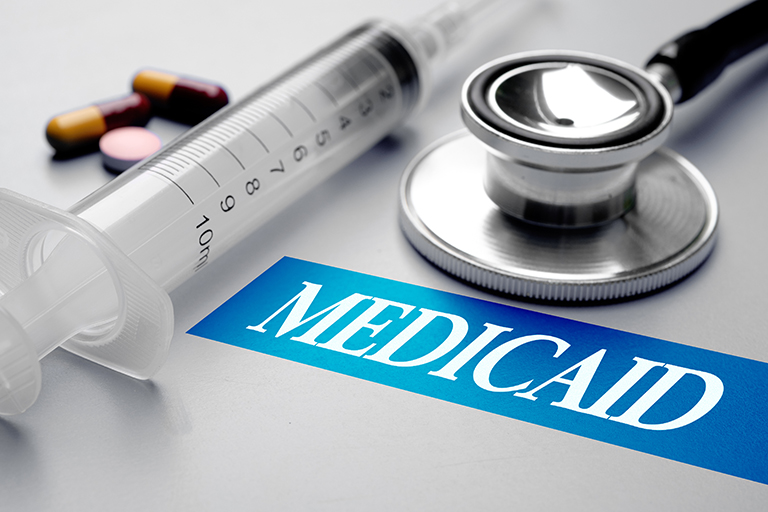 By Miranda De Moraes
Jackson Hole Daily
Via- Wyoming News Exchange
JACKSON – Thousands of Wyoming residents are at risk of losing their Medicaid coverage over the coming months.
Following nearly three years of greater funding and leniency for in-state Medicaid programs, prompted by federal COVID-19 emergency declarations, the Wyoming Department of Health is reverting Medicaid application requirements to pre-pandemic criteria. During the pandemic, Congress gave states additional funding while requiring that Medicaid programs keep people continuously enrolled. Now the federal government is unwinding that program.
About 85,000 low-income Wyomingites were enrolled in the federal-state insurance program this year. Of those, an estimated 10,000 to 15,000 will no longer qualify for Wyoming Medicaid benefits, state health officials told WyoFile.com. Reasons individuals typically lose coverage include reaching adulthood, an increase in income, a change in health status or moving.
The Wyoming Health Department is encouraging Medicaid clients to ensure their contact information is up to date, so as not to miss renewal notices. Medicaid recipients can do so via WeSystem.wyo.gov or by calling 855-294-2127.
"Because of the pause, our clients have not received these notices by mail over the last three years," said Lee Grossman, a state Medicaid agent in a press release. "We know living situations may have changed during that time for many people."
Looking out for the state's renewal notices is important, and so is keeping watch for "fake texts" and "bogus calls" that are meant to scam Wyoming Medicaid beneficiaries.
"Some of our clients are receiving text messages claiming their Medicaid coverage was at risk for cancellation or they have actually already lost benefits," Grossman said in a second press release. "When clients call the listed number, they are threatened and asked for $500 to continue their benefits."
Medicaid enrollment and re-enrollment is free, so health officials are cautioning beneficiaries to never share banking nor credit card information with someone who claims to be with Wyoming Medicaid or the Wyoming Health Department.
The federal government provided states with a temporary increase in funding early in the pandemic, so states could cover more residents with Medicaid. Now, with that emergency funding winding down, states can once again begin removing people from their Medicaid rolls starting April 1.
In Wyoming, a certain percentage of renewal notices are being sent to current enrollees each month for the next year. Not all clients will receive renewal notices at the same time, the Health Department said in a press release.
While St. John's Health doesn't have data from which to gauge the possible impact of the change on local patients, the hospital's spokeswoman Karen Connelly said "just a couple percent of SJH total net patient revenues" comes from Medicaid.
"If we see a big shift there in the next year or so, we might question if the shift was caused in part by people moving from Medicaid to other insurance programs or to self-pay," she added.
Those ineligible for continued Medicaid coverage may qualify for subsidized health insurance through the federal Health Insurance Marketplace.
However, in states such as Wyoming that have not expanded Medicaid coverage, some people fall into an insurance coverage gap. Those adults have incomes that exceed their state's eligibility for Medicaid but fall below the minimum income eligibility for tax credits through the federal Health Insurance Marketplace.
In the case of some children who don't qualify for Medicaid, and whose parents' income falls below 200% of the federal poverty level, they may be moved to the state's Kid Care CHIP program. CHIP provides kids with free preventative dental and health care, among other medical services for a "small" co-pay.
For an extensive list of coverage options, visit the "programs and eligibility" page on the Wyoming Health Department's website, Health.wyo.gov.
Let us know what you think!
Tagged:
Health Insurance Marketplace
Karen Connelly
St. John's Health
Wyoming Department of Health
Wyoming Health Department
Wyoming Medicaid