Austin Graham will advance to August Vocalist performance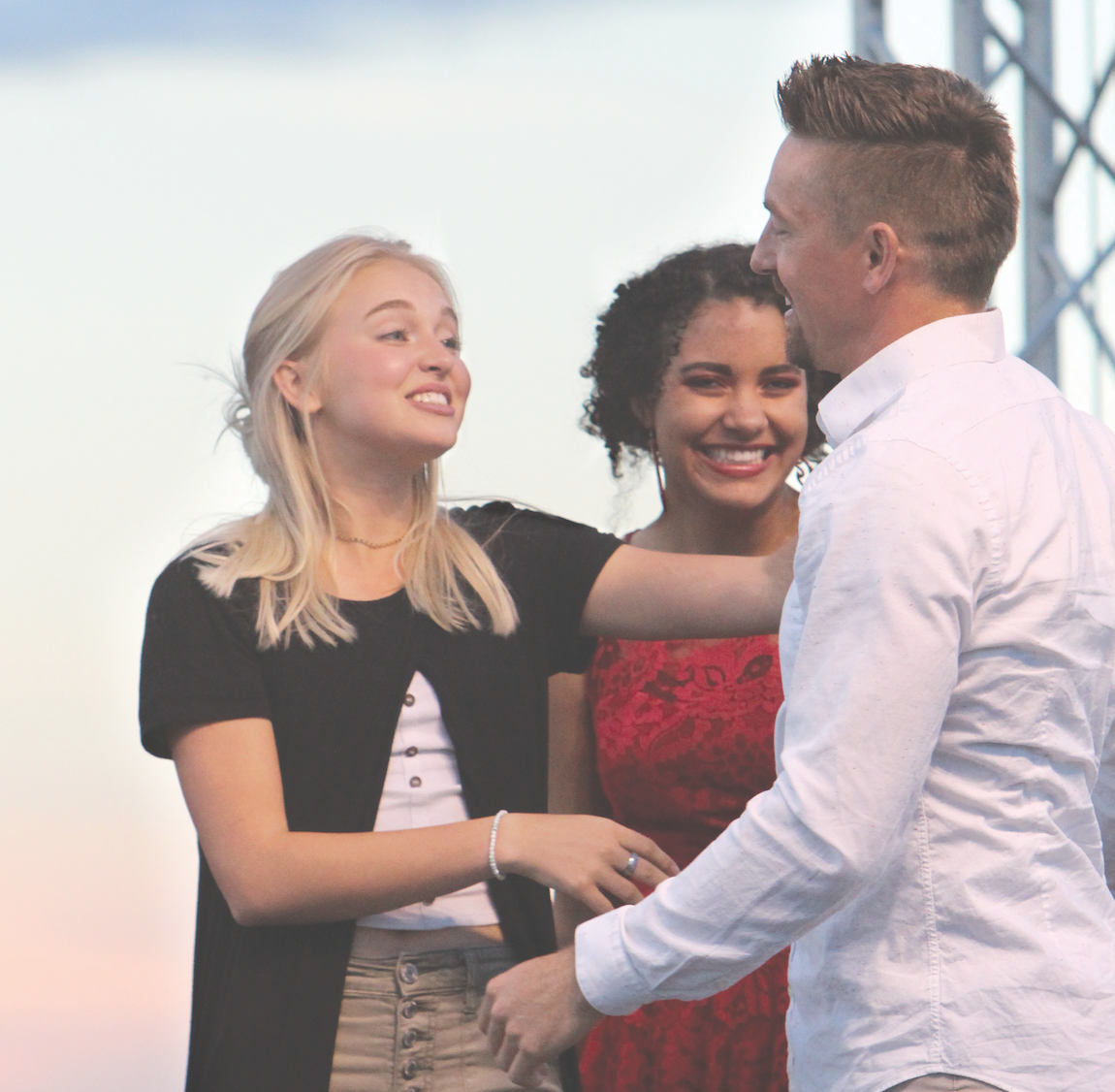 ◆ Graham advances to $10,000 Vocalist Competition on Aug. 9.
Three talented contestants competed on The Vocalist stage Friday night, July 2, as part of The Vocalist Wildcard Concert held in Thayne. On the line was the opportunity to advance to the main Vocalist event, to be held on August 9, and compete again for $10,000 with David Archuleta on stage as a judge. When it was all said and done, Austin Graham of Afton was named the winner.
Graham will now prepare to go up against seven other contestants from throughout western Wyoming, eastern Idaho and northern Utah. This time the winner will be chosen solely based on audience vote.
"It surprised me," Austin said with a chuckle after winning the wildcard. "Super fun to be here. Thank you, thank you, thank you."
The winner of the wildcard was chosen based on a combination of votes from the audience and four previous winners of The Vocalist who were acting as judges. The audience combined for 20% of the vote, with each judge representing another 20%. By the end of the competition, Austin was the unanimous top choice by all four previous winners.
Also competing in the competition were Austin's younger sister, Emma Graham, and Ki Simkins. Both are winners of the Teen Vocalist competition and tied for second place in the judges vote.

The evening opened with a local band, The B Side, playing cover songs such as "R.O.C.K. In The USA'' and "What I Like About You." Following the B-side, four of the previous five Vocalist winners also performed, including Case Tippetts, Melissa Dickey, EJ Pauni and Josh Jardine. Last year's 2020 winner, Keiyana Osmond of Logan, UT, was unable to attend due to prior commitments.
Roughly 350 people attended the event in person. The Vocalist Wildcard Concert was also broadcast live on SVI Media, with over 3,400 live views and over 10,000 total views.
The 2021 Vocalist season will conclude on Monday, August 9 at the Lincoln County Fair. David Archuleta will join Keiyana Osmond and Shelby Thatcher (Kemmerer) on stage as judges. Archuleta will perform a mini concert as part of the event. Joining Austin Graham in the competition are Caitlyn Walker (Laramie, WY), Daniel Lechner (Afton, WY), Aitana Alapa (Woods Cross, UT), Erik Dalton (Bountiful, UT), Kelton Kearsley (Victor, ID), Heather Hatahway (Shelley ID) and Keishianna Peterson (Pocatello, ID).
Ticket information and more details on The Vocalist can be found at TheVocalistUSA.com.
Let us know what you think!