Avalanche carried Wisconsin snowmobiler into creek where he died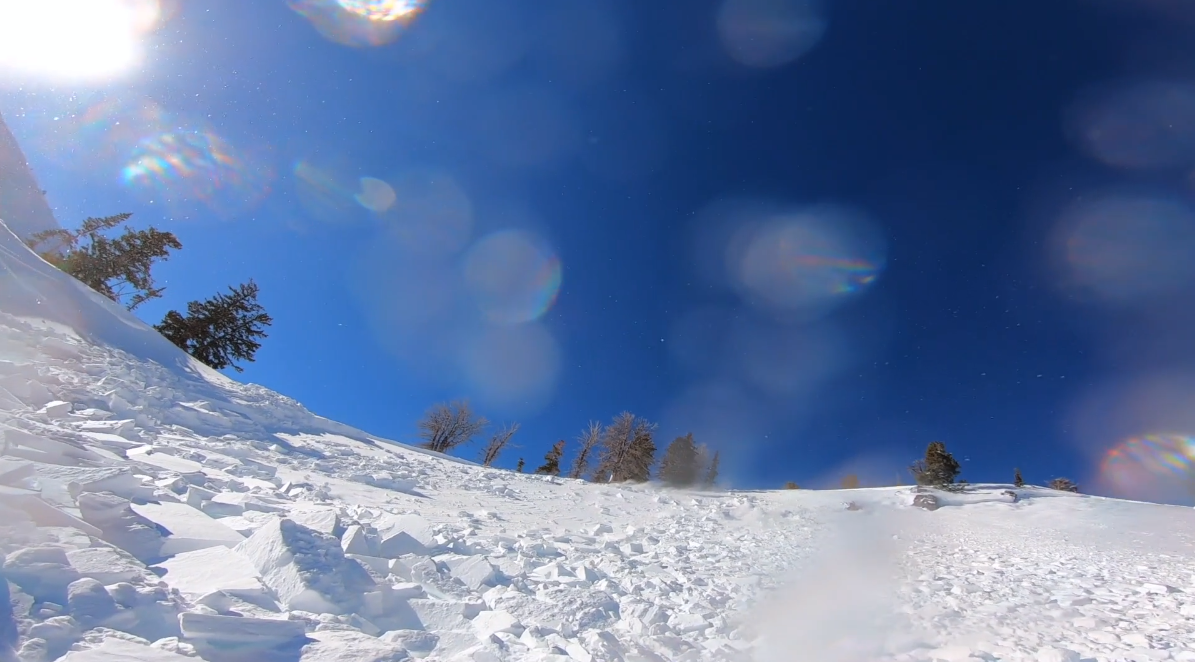 By Billy Arnold
Jackson Hole Daily
Via- Wyoming News Exchange
JACKSON  — The 24-year-old Wisconsin man who died Thursday southeast of Smoot was killed by an avalanche that broke loose above him and carried him into a creek below.
"His sled landed on top of him, 6 to 7 feet of debris piled in and he was facedown in the water," said Frank Carus, director of the Bridger-Teton Avalanche Center, who investigated the fatality.
Carus said the tragedy demonstrates the danger of terrain traps — areas like gullies or streambeds where even a small amount of snow can bury a person.
"You just always want to think twice about those terrain traps because you could be wrong," Carus said.
When Carus spoke with the Jackson Hole Daily on Saturday morning, he said he'd visited the scene of the incident, spoken with Star Valley Search and Rescue and was still hoping to speak with one of the snowmobilers in the five-person party.
From what he'd been able to gather, Carus said the group visited Afton every year, flying out from Wisconsin for a month.
All party members had taken at least one avalanche course, some two, he said.
Carus said they'd left Smith Forks on Thursday morning, ridden 10 or 12 miles into an area called The Terraces, and dropped down into the Poker Creek drainage to exit the backcountry.
They were trying to exit the drainage to Smith Fork Road but ended up in a tight spot where the meadow backed up against a small, roughly 100 foot slope.
And when the snowmobiler crossed that slope, about 10 vertical feet above the creek, the snow pulled out beneath him.
His group conducted a beacon search and found him with avalanche probes. But it took about an hour and half to dig him out, Carus said. It appeared that water in the creek interacted with the snow to create slush and high density debris. It was the first avalanche fatality reported near Jackson Hole this year.
The snowmobiler who died was the only person in his party who was caught.
His body was recovered by Star Valley Search and Rescue at 1:30 p.m. Thursday.
A significant storm blew through the Teton area this week, dropping 20 to 30 inches of snow in the Greys River where the fatality occurred. Carus and other forecasters have said the new snow, which fell in significant quantities at lower elevations, has complicated decision making throughout the valley.
On Friday, Teton County Search and Rescue also rescued two local skiers caught in an avalanche while skiing in the backcountry near Snow King. The town hill is at a lower elevation than Jackson Hole Mountain Resort, Grand Targhee Resort and most popular lines on Teton Pass.
"This is the first time this season the snow's really been deep enough down low to recreate," Carus said.
But, the avalanche center director said, new snow does not equal safety.
"Our low elevation slopes are just like Togwotee, just junk snow," Carus said. "Facets with a slab on it. It's essentially a continental snowpack down low."
As the week goes on, Carus said skiers and riders should pay particular attention to sun, which can warm snow and increase avalanche hazard later in the day.
Let us know what you think!
Tagged:
Bridger-Teton Avalanche Center
Frank Carus
Smith's Fork
Smoot Wyoming
Star Valley Search and Rescue