Azar House Pregnancy Resource Center provides much-needed services
To Christina Wetzel, the success of Azar House is not monetary donations – which is, of course, critical. It's not myriad resources for clients, nor the time given by volunteers – both male and female.
All of these – including the anonymous donation of an ultrasound machine costing tens of thousands of dollars – are the result of the lifeblood that defines Star Valley. "They're just good people," Wetzel said.
Speaking recently with SVI Media, the executive director of Azar House accentuated the reason the center has grown and expanded in the 3 1/2 years since it achieved independent non-profit status.
"It's a combination. Number one, there are a lot of people who are behind the things we do. They believe in what we do. Number two, there is no question that Star Valley people are amazing. They help each other. It's a very generous community."
Wetzel, who succeeded Sandy Snow as executive director earlier in 2020, emphasized to SVI Media: "We are 100 percent community-funded. We take no government money. It's just private donations."
In addition, services provided by Azar House Pregnancy Resource Center, which operates out of the Etna Community Center, are free and confidential. "We do not charge anything to our clients."
In fact, she related, many who attend classes and educational programs earn what they call "mommy money" or "daddy dollars," which is accepted in the community like gift cards for necessities.

And the needs of a growing population are many, Wetzel said. In 2020 – the year of a pandemic – the center saw some 100 client visits. She related that this doesn't necessarily mean 100 different clients as many come often for classes and other services, including counseling and support for life-changing events like pregnancy loss, unexpected pregnancies and sexually transmitted illnesses.
For example, with the recent addition of a men's mentoring program, Wetzel spoke with a young expectant father. She told him they have a male volunteer to talk to "if you're thinking you're freaking out."
The young father-to-be blurted out, "I am freaking out because I'm going to be a dad!"
The variety of services offered by a staff of three and many community volunteers include pregnancy testing, ultrasounds (donated by one benefactor who remains anonymous), prenatal and parenting classes, port-abortion support and counseling, pregnancy loss support, men's mentoring, education on healthy relationships, community referrals for medical (prenatal and delivery, as well as treatment of sexually transmitted illness or mental health services) and adoption services referrals.
"When you have people from healthy relationships who then create healthy family relationships then you end up with healthy communities," Wetzel said.
Wetzel emphasized that anyone is welcome at Azar House. Only 16 and under must come with parental permission. And counseling is available, including information on costs and risks associated with sexual activity and pregnancy. Wetzel added that they do not provide legal adoption services, nor are any abortions performed or provided for.
As to Azar's participation on the Star Valley Chamber of Commerce, Wetzel expressed gratitude for the support of the chamber. "It's very important for us to work in cooperation with other businesses around the valley."
Being part of the chamber, she added, helps clarify early misunderstandings when some believed Azar House was part of Planned Parenthood. Azar House Pregnancy Resource Center has never been and is in no way affiliated with the latter. The staff and volunteers come from a plethora of backgrounds and faith beliefs – a plus in Wetzel's view in helping and supporting people from myriad backgrounds.
As Azar House also offers a wide variety of supplies free of charge to those in need – everything from diapers to high chairs and new car seats – donations including monetary are welcome. Wetzel emphasized she is "judicious with the money the donors give us."
The many needs include – as always – formula of any kind.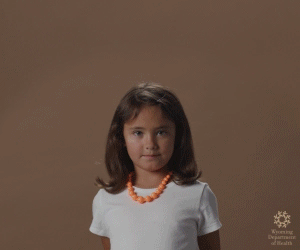 To contact Azar House, call 307-883-5522 or text 307-880-2927. A 24/7 hotline is 800-445-HELP. They are at the Etna Community Center at 107736 Highway 89, Room 14, in Etna. Volunteers are typically onsite Tuesday through Thursday in the afternoon. Other appointments can be arranged.
Tagged:
Azar House
Christina Wetzel
Etna Community Center
Sandy Snow
Star Valley Chamber of Commerce