Barn in Thayne burns down after lightning caused fire
A barn south of Thayne is a complete loss after a lightning caused fire Tuesday evening, August 24. The barn was located on Ellis Lane (County Road 186).
The Thayne Volunteer Fire Department said the call came in at 5:41 p.m.  A neighbor heard a loud bang from thunder, shortly after the barn was on fire. The building was already fully engulfed in flames by the time firefighters arrived. The barn and everything inside is a complete loss. No injuries were reported.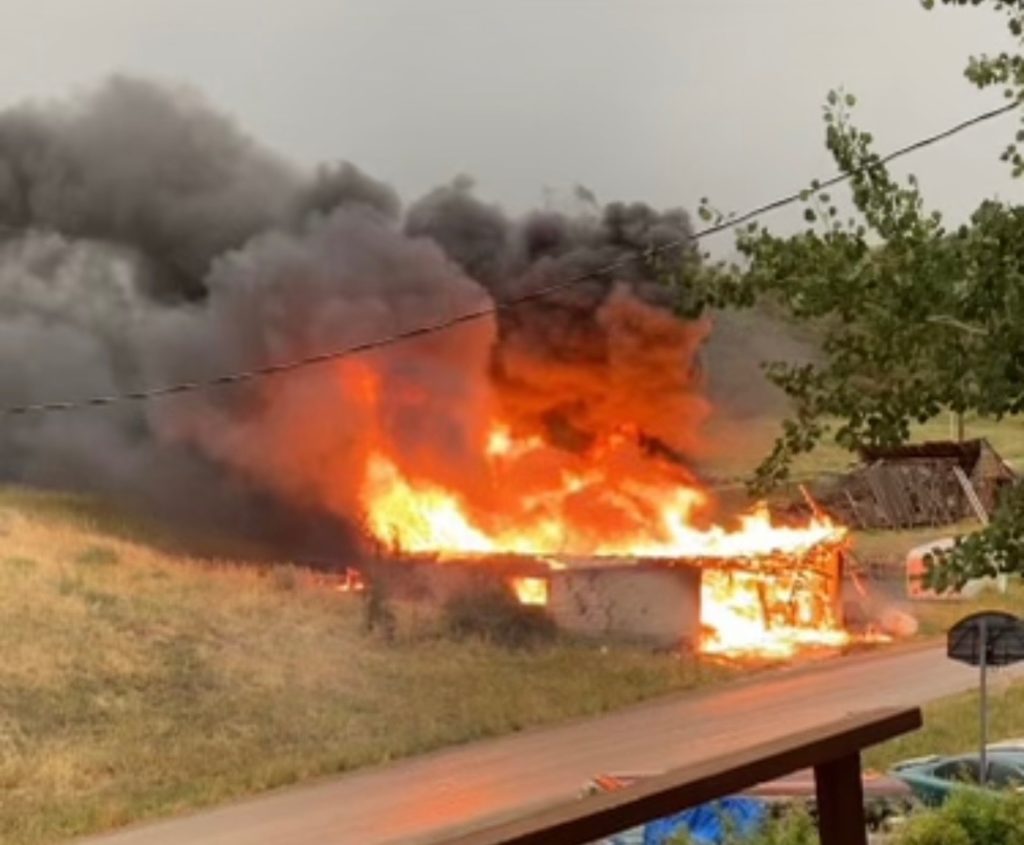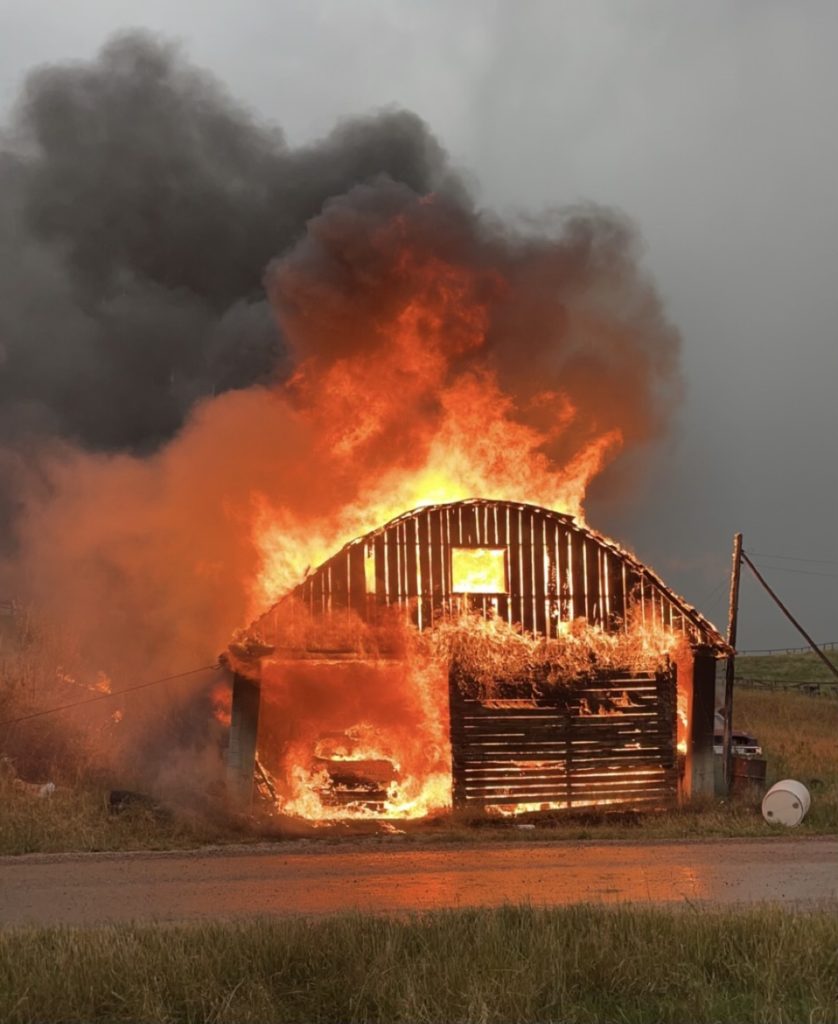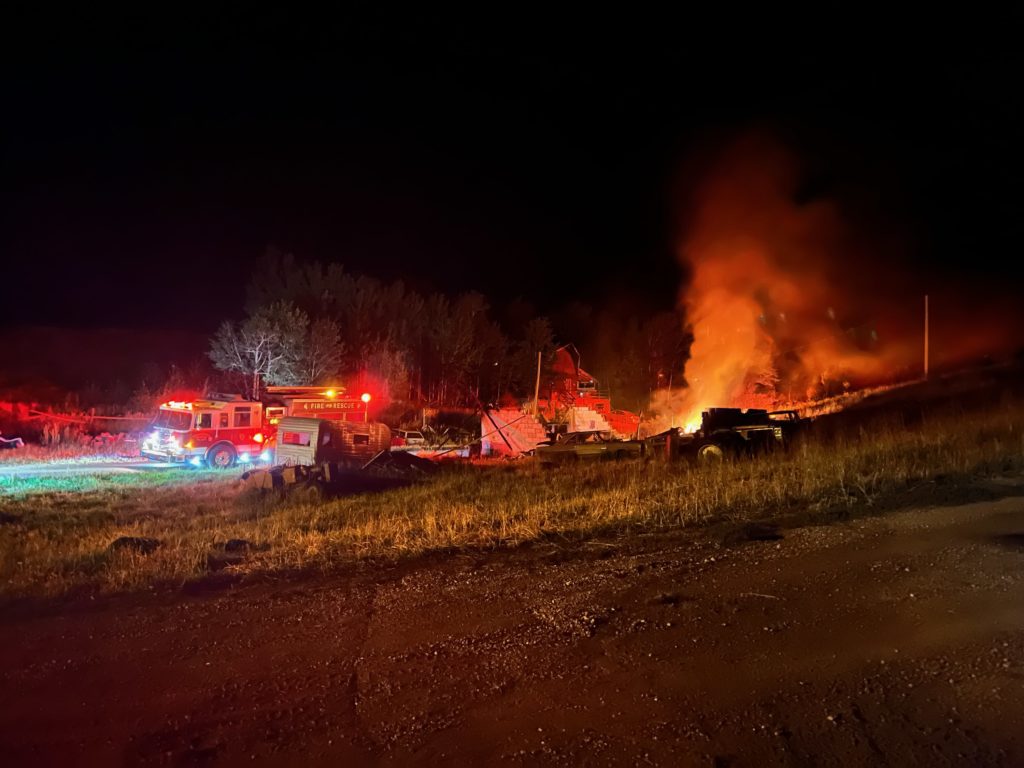 Photo credit to Laura Aullman and Maryanne Christensen
Let us know what you think!