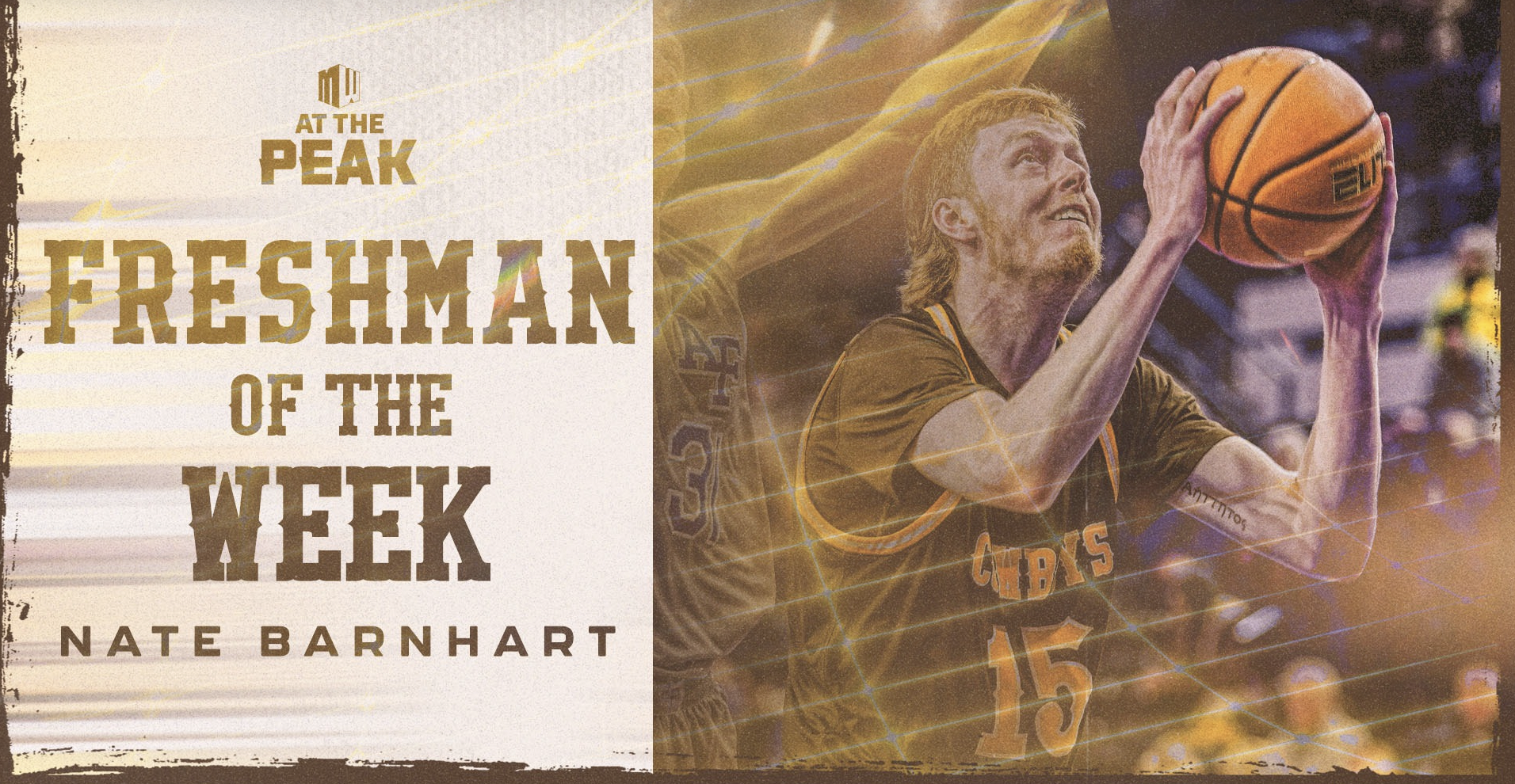 • Scored a career-high 12 points in a win over Fresno State
 COLORADO SPRINGS (Feb. 6, 2023) – University of Wyoming redshirt freshman Nate Barnhart was named the Mountain West Freshman of the Week on Monday morning. It is the first time he has garnered the honor this season and he becomes the first Cowboy to earn the award as well.
He averaged 8.5 points per game for the week along with four rebounds per game and one block per game. He shot 60 percent from the field and 60 percent from behind the arc for the week.
Barnhart recorded a career-high 12 points against Fresno State, as he tied a career-high with a pair of threes in the contest. Barnhart added five points at San Jose State with four rebounds. He went 2-of-3 from the field in the game.
Let us know what you think!