Barrasso asks DOI director to fund parks if government shuts down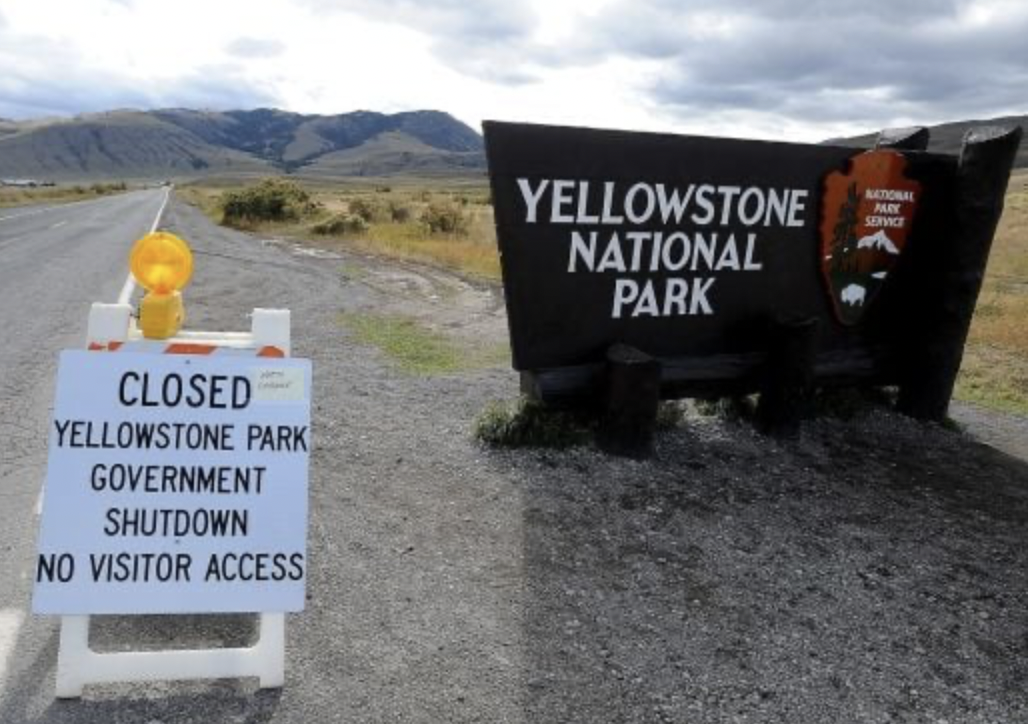 By Mark Davis
Powell Tribune
Via- Wyoming News Exchange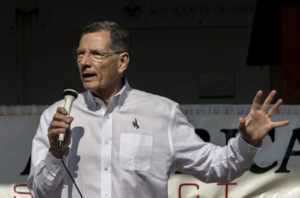 POWELL — As the U.S. approaches a possible federal government shutdown, area outfitters, hotels, restaurants and vendors are worrying about the effect on local businesses. 
About 20% of all traffic heading into Yellowstone National Park flows through Park County — including Powell. The congressional impasse over funding threatens to close most national parks, jeopardizing the country's annual $800 billion outdoor recreation industry and harming small businesses. 
During the last shutdown in the winter of 2018-19, the government shut down for 35 days, the longest shutdown ever. 
However, some national parks remained open in a diminished capacity, using Federal Lands Recreation Enhancement Act funding that comes from the fees assessed on visitors to national parks. 
On Wednesday, U.S. Sen. John Barrasso (RWyo.) urged Interior Secretary Deb Haaland to once again tap into the funds in the event of a shutdown. 
"To ensure that you are protecting public access to our public places and preventing any irreversible environmental degradation during a shutdown, I ask that you keep the parks and public lands open and accessible," Barrasso wrote in a letter.
However, there's some question as to whether those FLREA funds can again be used to keep national parks and other public lands open. 
In 2019, the Government Accountability Office concluded that the Interior Department violated federal law when it "shifted" FLREA money to cover maintenance activities that are typically funded through the National Park Service's appropriations. 
"With this decision, we will consider such violations in the future to be knowing and willful violations of the Act," the GAO said in a Sept. 5, 2019 ruling. 
However, the Trump administration's Office of Management and Budget and then-leaders at the Department of Interior disputed the GAO's findings. The OMB said the fees collected from visitors "are available for expenditure without further appropriation by Congress." 
Meanwhile, the DOI argued that, "Under the constitutional doctrine of separation of powers, a legal opinion by a legislative branch agency [such as GAO] cannot bind the executive branch."
Barrasso response
Responding to the letter, an unidentified Barrasso spokesperson said, "In addition to the jobs that were lost [in gateway communities], those people who work in the park won't get paid if the government shuts down. While they may have a job when the government opens back up, they have to figure out how to survive in the meantime should the shutdown go for more than one pay period.
"So we take that seriously," the spokesperson said, adding "Whether it's the park employees, whether it's the concession employees, whether it's the gateway businesses, every one of those businesses, every one of those people depends on the park staying open to the fullest extent they can under the law." 
Barrasso's office wants to make sure that if the DOI starts closing parks, "that they know that we know they can legally stay open. And for them to try to make a political statement by closing parks and inflicting that pain is irresponsible, and we strongly disagree with them doing it," the spokesperson said. 
The last shutdown
The shutdown between December 2018 and January 2019 resulted in furloughs for hundreds of thousands of federal employees, including National Park Service personnel. 
The DOI's directive to keep national parks as accessible as possible left many of America's public lands ungated and largely unsupervised, according to the National Parks Conservation Association. 
When federal appropriations lapsed in 2018, Yellowstone National Park remained open, but all government-run operations and facilities were closed and entrances weren't staffed. 
The road from the park's North Entrance at Gardiner, Montana, through Mammoth Hot Springs to the Northeast Entrance at Cooke City, Montana, remained open to traffic and road grooming for oversnow travel was funded by concessioners. Park staff provided emergency services and law enforcement, though the park website and social media sites were not maintained and all administrative offices, including the public affairs office, were closed until the government reopened.
 But that was for a month during the winter holiday season. 
A shutdown at the end of September would be more harmful to the local economy; especially as it tries to make a comeback after the floods of 2022. 
The money isn't just flowing into Cody, the East Entrance's gateway city. Powell also stands to lose out on tourism dollars if a shutdown occurs. 
The Powell Visitor Center has seen an increase in visitors, both from the U.S. and internationally this summer. 
"We have seen domestic travelers from all regions of the USA this summer," said Powell Economic Partnership Executive Director Rebekah Burns. 
Signatures in the center's guest book include visitors from a slew of states — from Maine to California. 
Burns also said Powell has seen the most international travelers not associated with a group since before the COVID-19 pandemic. Most are families, couples, or friend groups from Canada, Italy, France and Germany, she said. 
The Powell zip code has 80 active vacation home rentals listed on Airbnb. Most of the properties are entire homes. 
Attendance records
Yellowstone National Park hosted 846,389 recreation visits in August 2023, according to park officials. 
"This is a 45% increase from August 2022 (582,211 recreational visits) and a 3% increase from August 2019 (820,006 recreational visits)," said park spokeswoman Morgan Warthin. 
Through August, the park has hosted 3,313,244 recreation visits, up 36% from 2022 (2,437,607 recreation visits), and up 6% from 2019 (3,114,697 recreation visits). It was the second highest attendance through the month of August, second only to 2021 with 3,590,609 visits. 
Last year only about 2.5 million visits were made during the same period, due largely to the historic flood in June. 
One hundred years ago, about 138,350 visits were counted in the world's first national park. It wasn't until 1948 that more than 1 million visits were recorded in a calendar year. It took until 1965 for the park to pass the 2 million visit mark and in 1992, it passed 3 million visits. 
In 2016, the park passed the 4 million visits mark and, after reaching 4.86 million in 2021, the park projected its first 5 million visit year in 2022 as it celebrated its sesquicentennial anniversary. 
Spring flooding took the wind out of its sails, despite the park reopening three gates just a week after the flood damage and having all entrances open just four months later. 
This year, Yellowstone is again on track to easily break the 4 million mark, but a government shutdown could make it impossible to actually count visits. 
If 2021 comparable numbers continue this year, another 850,000 vehicles should enter the park in the final quarter. About 52,000 vehicles entered the park through the East Gate in the final quarter of 2021, bringing much needed business to Park County.
Let us know what you think!
Tagged:
Federal Lands Recreation Enhancement Act
Government Shutdown
U.S. Sen. John Barrasso (RWyo.)
Yellowstone National Park