Bear Lake Memorial launches Ultimate Bear Laker Drawing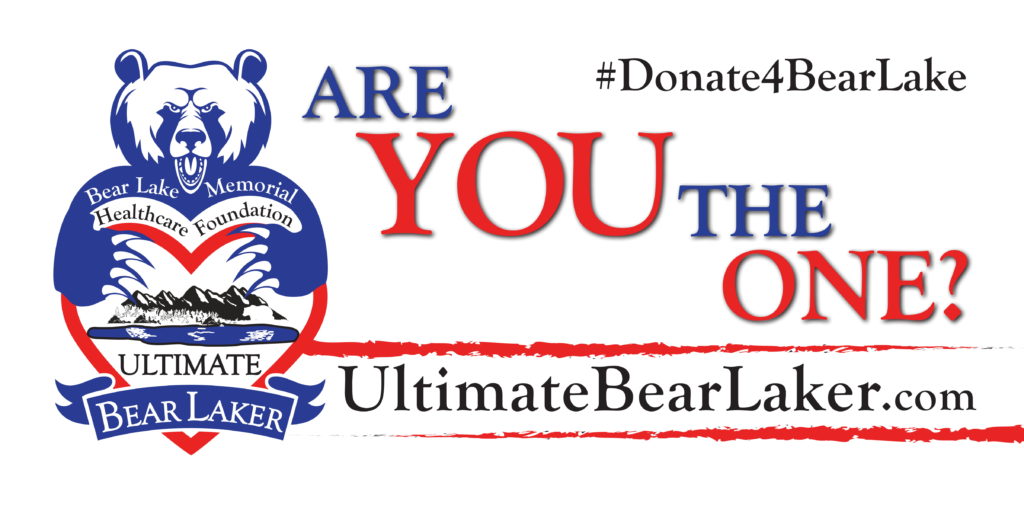 The following is a press release from Bear Lake Memorial Hospital
Bear Lake Memorial Health Foundation introduces The Ultimate Bear Laker. It is an ultimate drawing to win an ultimate prize. It only takes $25 to register to become the Ultimate Bear Laker! Check out the prizes and see the ultimate prize at UltimateBearLaker.com.
These prizes have been generously donated to create a compelling package that everyone wants to win. The drawing was started so anyone with an interest in Bear Lake would want to be names the Ultimate Bear Laker for 2019. The prize includes things like watercraft rentals, skiing, golfing, dining, lodging, and much more. The final prize has a little bit of everything you or your friends and family can enjoy. Some will want to experience getting out on the water on an amazing boat, while others will want to enjoy a helicopter tour of the lake and surrounding area. At the same time, this drawing is a way to raise money for the Bear Lake Memorial Hospital's in-house MRI Suite and ER Renovation Project. Their goal is to provide an easy way to support the health of the residents and visitors of Bear Lake, while receiving an entry for some awesome prizes.
The ultimate drawing is on August 17th, but starting May 3rd, the foundation will be holding weekly drawings where winners will receive a prize valued at $100 or more. Follow them on social media at BLMHospital to see the prizes and weekly winners or visit UltimateBearLaker.com to register.