Book Review: "The Giver of Stars" by Jojo Moyes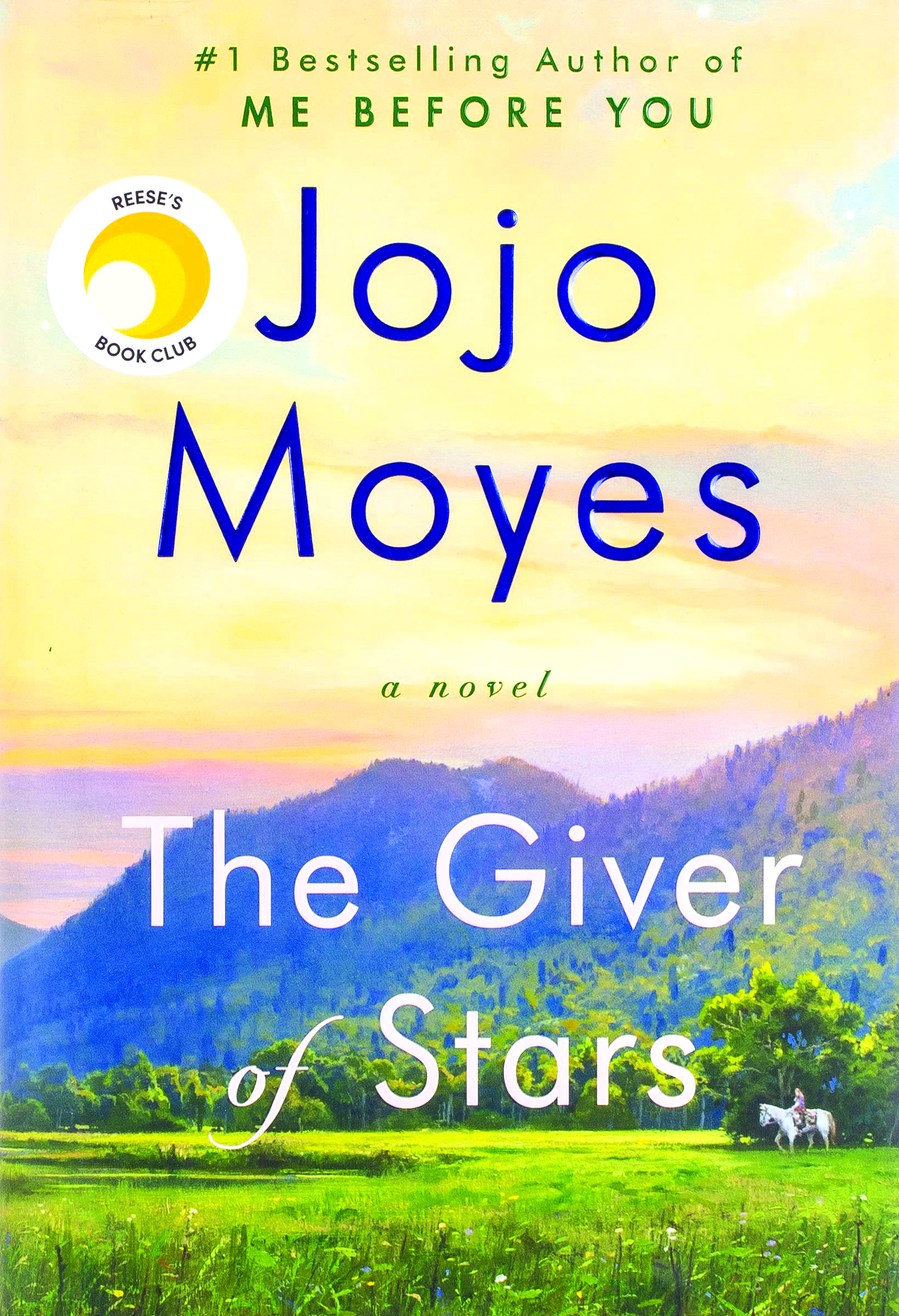 By Wendi Walton
Branch Manager,
Alpine Branch Library
Historical fiction based on the real lives of the Pack Horse Librarians of Kentucky?..Count me in! Jojo Moyes, in her book "The Giver of Stars," takes the fascinating history of a WPA (Works Progress Administration) initiative, which brought books to rural Appalachians via horseback, and brings it alive with courageous characters, an exciting plot, fast pacing, and a vividly descriptive setting.
Having scant knowledge of this Depression Era, New Deal "bookmobile" program, I loved learning about how local women in Kentucky took on the challenge of delivering books on horseback into the Appalachian Mountains, even in treacherous winter conditions. According to a smithsonianmag.com article, "Carriers rode out at least twice a month, with each route covering 100 to 120 miles a week. Nan Milan, who carried books in an eight-mile radius from the Pine Mountain Settlement School, a boarding school for mountain children, joked that the horses she rode had shorter legs on one side than the other so that they wouldn't slide off of the steep mountain paths." They did all this, as well as organizing and repairing the books back at their make-shift libraries, helping children and adults learn to read, and bringing the love of learning and reading to a population that was isolated and in dire need of educational opportunities.

Moyes uses this time and place in U.S history as the setting for "The Giver of Stars." The main character is Alice, who has immigrated from England after a whirlwind romance with her now husband, American Bennett Van Cleve. Although Alice is the main focus, I found myself rooting for all 5 of the female librarians as their metal was tested by many trials, including, but not limited to, very untrusting locals, brutal winter weather, racism, resistance to women working outside of the home, and a suspicion that the librarians may be spreading pro union information to the workers in the dangerous coal mines. The descriptions of the fictional town, surrounding mountains and local culture also make this book a great read. I would recommend this book to anyone who likes historical fiction, strong female characters, and lots of twists and turns. Ask for "The Giver of Stars" by Jojo Moyes in print or CD audio throughout the Lincoln County Library System, or grab your library card and go online to the Libby app (or linclib.org) and download the ebook or e-audiobook directly to your device.
Let us know what you think!
Tagged:
Alpine Branch Library
Lincoln County Library System
Wendi Walton