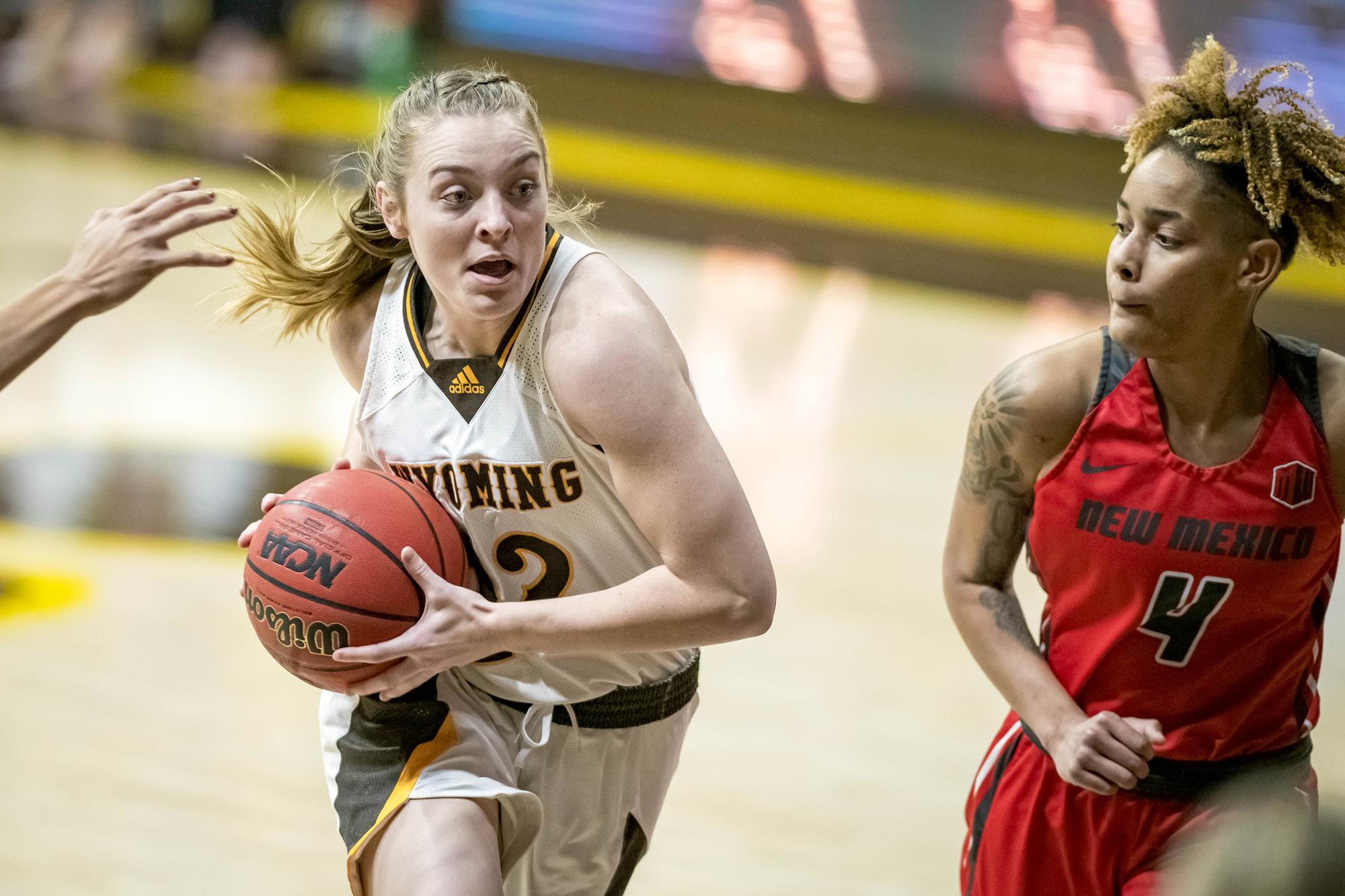 After leaving with one year of eligibility remaining to serve a mission for the Church of Jesus Christ of Latter-day Saints, former Lyman High School superstar and Wyoming Cowgirls leading scorer McKinley Bradshaw is headed back to Laramie.
The announcement came via the teams official Twitter account (@wyo_wbb) with a video montage of Bradshaw set to Eminem's "Without Me" (Guess Who's Back).
During the 2021-22 season for the Cowgirls, her junior campaign, she led the team in scoring at 14.9 per contest. She upped those numbers during a post-season run which included an average of 16.9 ppg as Wyoming advanced to the third round of the WNIT.
As a sophomore, Bradshaw averaged 11.7 ppg helping the program to their first-ever Mountain West Tournament championship and an appearance in the NCAA Tournament. She appeared in all 29 games as a true freshman after earning Wyoming Gatorade Player of the Year honors as a senior at Lyman High School.
The announcement of Bradshaw's return comes just two days after forward Grace Ellis announced she was entering the transfer portal. Ellis averaged 8.7 points and 4.5 rebounds per game for the Cowgirls who went (23-11) in Coach Heather Ezell's first season, advancing to the second round of the WNIT.
Former teammates, Quinn Weidemann and Tommi Olsen, exhausted their eligibility this past season as super seniors.
Bradshaw rejoins a team that has the past two Mountain West Freshman of the Year players in Allyson Fertig (13.3 ppg, 8.7 rpg) and Malene Pedersen (11.0 ppg, 4.0 rpg).
Also expected to return is Emily Mellema who averaged over 6 points per game but dropped 19 on Kansas State in the Cowgirls' WNIT loss.
SVI Media streams audio of the Wyoming Cowgirls and Cowboys on The Spur throughout Western Wyoming, covering Lyman, Mountain View, Kemmerer, Cokeville and Star Valley.

Let us know what you think!
Tagged:
Allyson Fertig
Coach Heather Ezell
Emily Mellema
Lyman High School
Malene Pedersen
McKinley Bradshaw
The Church of Jesus Christ of Latter-day Saints
Wyoming Cowgirls