Brasseux and Kallgren honored as Rotary students in December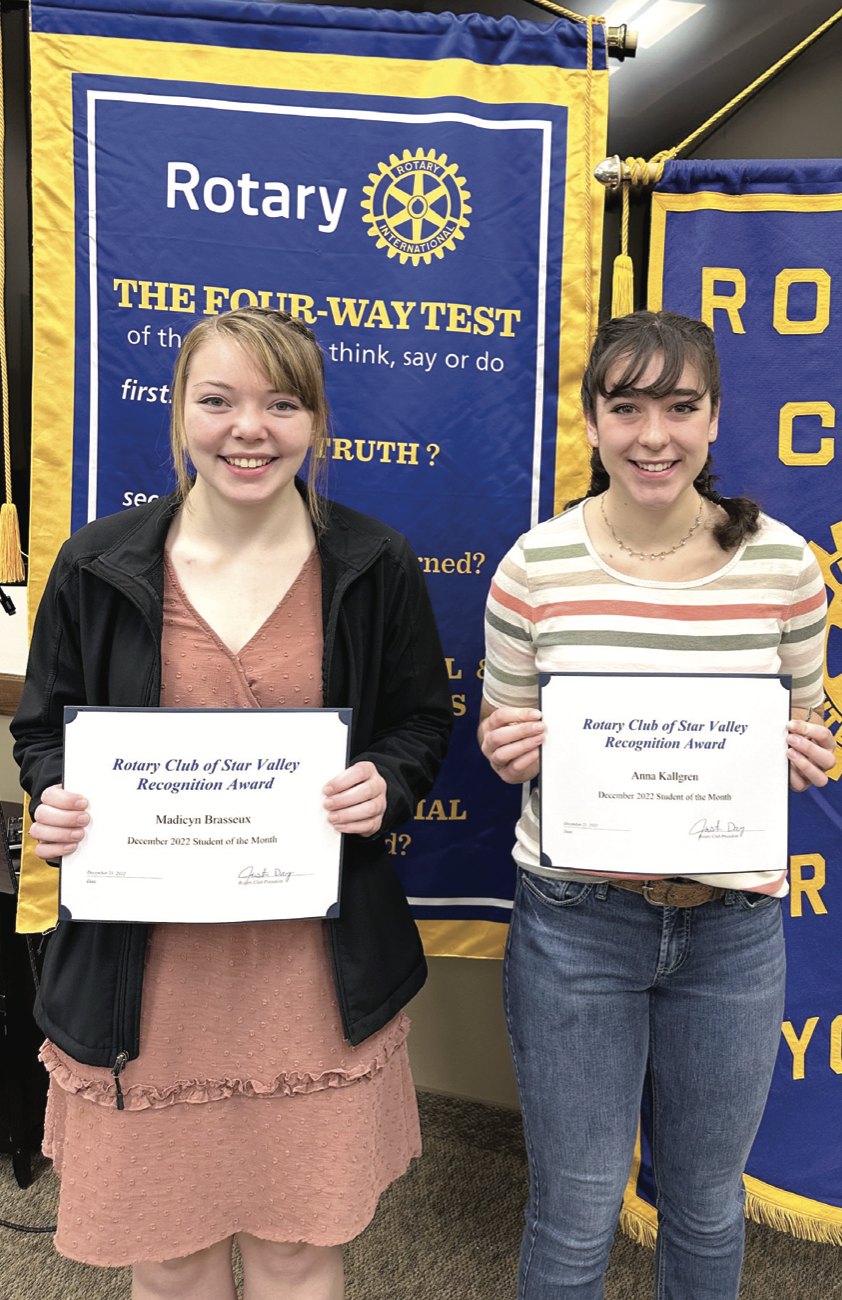 ◆ Students noted for their achievements.
The Star Valley Rotary Club honored two SVHS students as December's Rotary Students. Madicyn Brasseux and Anna Kallgren, along with parents attended the club's breakfast meeting Dec. 21 in Afton.
Madicyn Brasseux – She loves the fine arts, especially music. She primarily plays trumpet and French horn and was a drum major of the marching band this past year. She enjoys art but specifically ceramics.
After high school she plans to attend college in order to major in biology/pre-med with a goal of becoming a neurosurgeon.
Her mother Toni says she is amazing and she is very driven in achieving her goals; this past summer they were able to send her to a conference in DC where she was able to explore the neuroscience field which solidified her desire to work in that profession.
Anna Kallgren – She ran cross country this past fall, with her best time of 24:28; and will be starting track soon. She just started in FFA this year and enjoys botany. She had a very successful garden this past summer. She enjoys welding and auto mechanics. She loves the outdoors, enjoying hiking, hunting and fishing.
Her dad Jeremy says she is a very happy person and always has been. She takes her time deciding what she wants to do, but once she makes a decision she is fully on board in achieving that goal. He says that she is also a talented artist.
Let us know what you think!
Tagged:
Anna Kallgren
Madicyn Brasseux
Star Valley Rotary Club