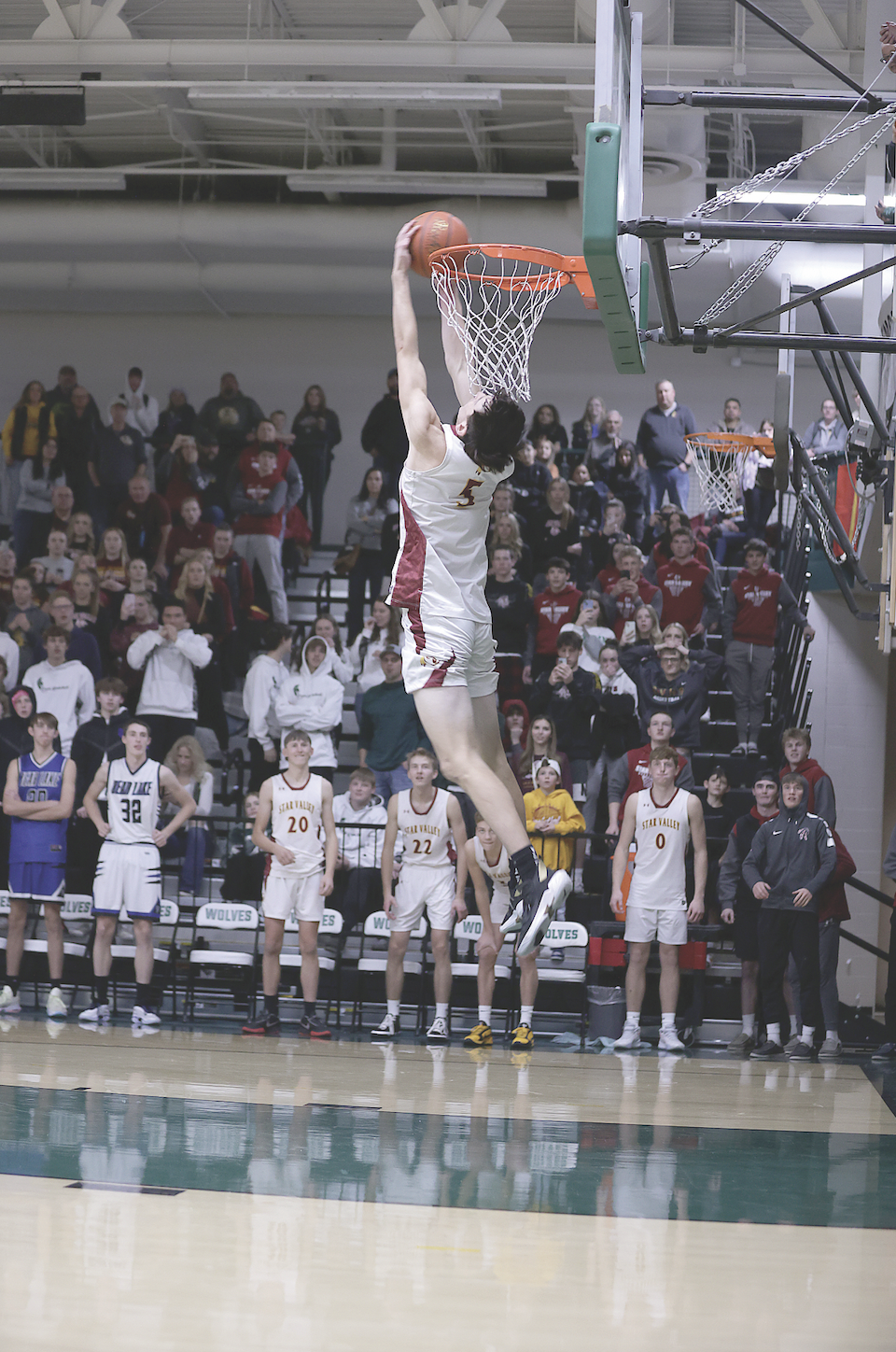 ◆ Star Valley off until December 28.
The Braves basketball team had just a single game to focus on this past week as they traveled to Green River to face the previously undefeated Natrona Mustangs in a late addition to the schedule as part of the Flaming Gorge Classic. Star Valley defeated NC three times last season but were not overlooking the improved squad. That was evident from the first quarter as the Braves jumped out on the Mustangs and never looked back in game where they led by as many as 29 points in the fourth quarter.
"It was funny in that game, you look at things and wonder how you can improve," said Head Coach Mitch Schwab. "Looking at the stats I feel like oh ok I guess we played pretty good. Overall I thought our defense was great. When you're holding teams to ten points per quarter, that's good. We had four players in double figures so that's how we want to win games."
The Braves were led by Taft McClure's 16 points which was flanked by a pair of 14-point efforts from Croix Jenkins and Taeson Johnson. The two combined for 18 rebounds as well. Jacob Hodges added ten points in the victory. The team is off until December 28 when they will be heading to Idaho to play in the Skyline Tournament. As a bracketed event, Star Valley knows they will face Burley first but their path after that is determined by their wins and losses.
"Each week we are getting better with our offense, Schwab con- tinued. "We can't have a lapse in our defense and rebounding you always have to put extra effort into that. I still feel like we have a long wait to go with our defense. Our numbers look good but I'd like to see us get more offensive rebounds."
Schwab is reminding his team that Idaho has implemented a shot clock to their games.
"That will reward good defenses. This might be an opportunity to hone in on our full court pressure," he said.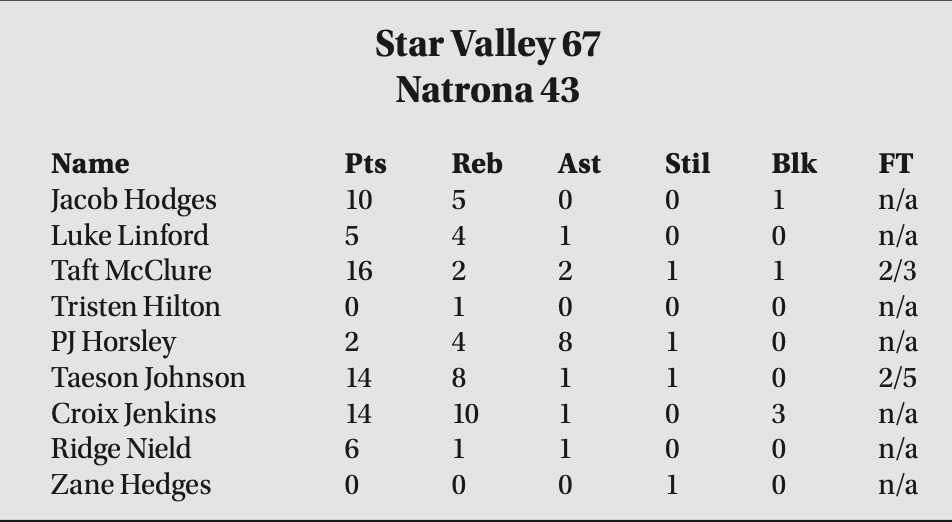 Let us know what you think!