Braves eye the Russets in Zero Week clash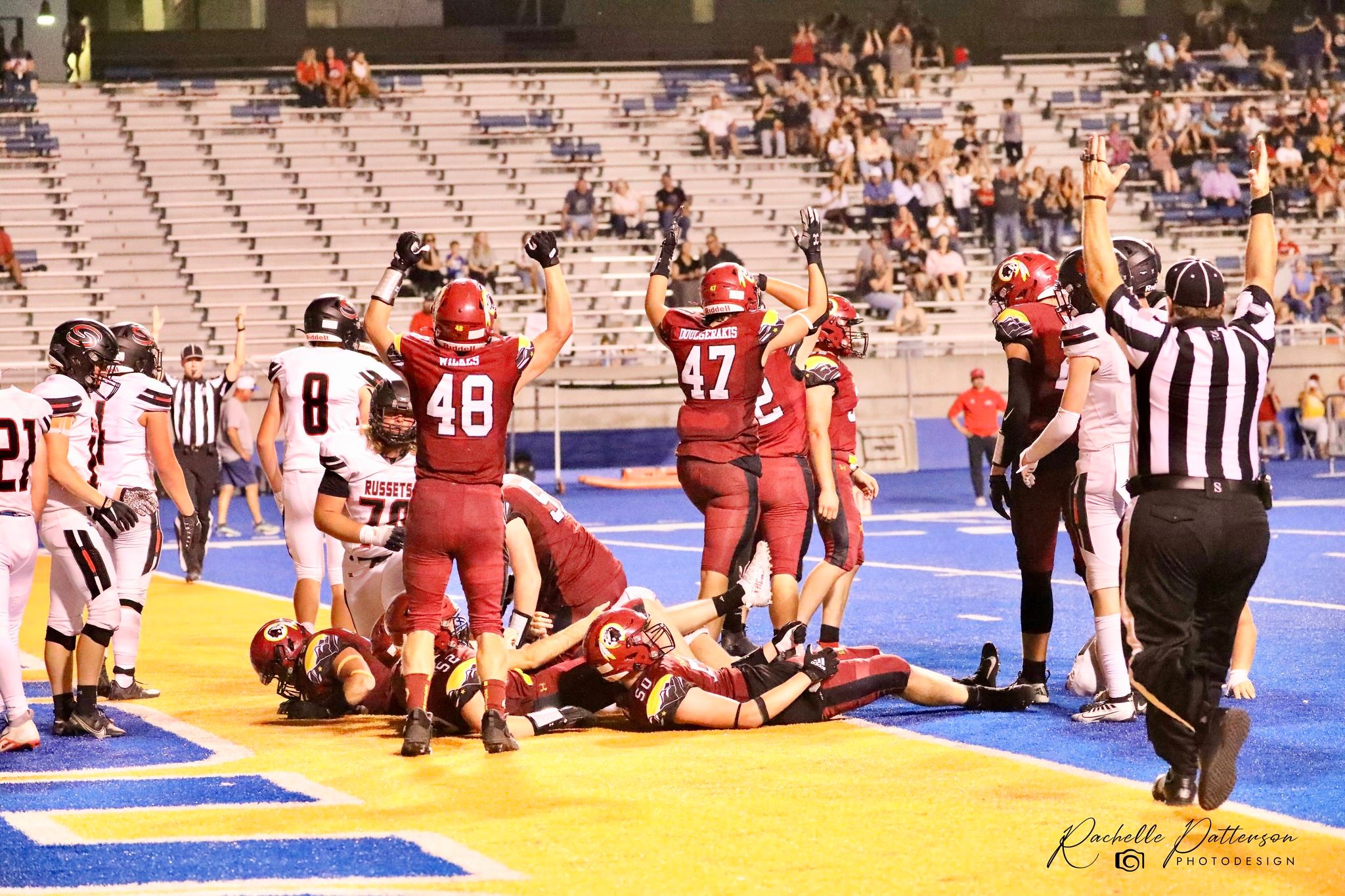 • Watch online at svinews.com this Friday.
Another high school football season is upon us and the Star Valley Braves open up their 2023 campaign with a road trip to Shelley, Idaho to face the Russets. The two teams clashed last year in the Star Valley season-opener on the campus of Boise State University in a rare opportunity to play on the famous blue turf. The Braves pulled away late in a 21-7 win as they started and ended their season on a college field after winning the 2022 Wyoming 3A title over the Cody Broncs, 14-7.
The team will be missing a lot of brand names that made the squad run last season, but this year's ensemble will be introducing themselves to the area fans very soon.
"It was a pretty special graduating class last year," stated head coach McKay Young. "They left a lot of holes to fill. But when you have undefeated freshmen, sophomore and JV teams to pull from it's a nice thing. We have as much depth as we've ever had. We're trying to get our guys to focus on one side of the ball but it's challenging because we want to put together the best team we can. We have a lot of quality players and quality human beings. It's a good problem for coaches to have. "
This week's contest against Shelley is technically termed Zero Week and will not have any impact on the Wyoming post-season but the Russets will present a tough challenge especially on their home field. The 4A Idaho squad went (5-6) a season ago and unlike previous seasons, will not have a game under their belt when the Braves come to town this Friday.
"They have a three-year kid at quarterback so he will be tough," Young said. "They have four linebackers returning and three of them were all-conference so we'll have our hands full there. They pride themselves on their physicality. They graduated Ryker Clinger who's playing for Boise State now. But I think both of our JV and freshman teams' best games were against Shelley. That tells me that this game should be a good one."
SVI Media is starting their tenth season as a streaming video provider. Join the First Bank of Wyoming Countdown to Kickoff with a start time scheduled for 6:30 p.m. on Friday evening, August 25 at svinews.com. High-quality digital audio of the game will also be provided via traditional radio on Swift 98.7 as well as online worldwide at svinews.com/radio.
While SVI does stream the games simultaneously on Facebook, the best video quality is at svinews.com.
Note: The junior varsity contest between these two schools will be played in Afton on Saturday August 26 with a 4 p.m. kick-off time.
Follow this writer this season on X/Twitter @DahlErickson and on Instagram @Sportsllama. Also follow SVI Media on Instagram. 
Let us know what you think!