Braves fall to Preston 70-62 to open 2019-20 campaign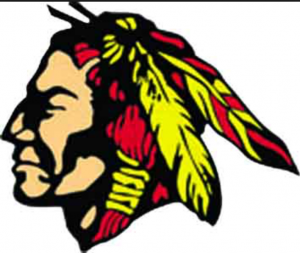 In what was a nip-and-tuck game for the majority of the evening, it was a three minute span at the end of the third quarter that likely proved to be the difference as the Star Valley Braves fell to the Preston Indians on PHS home court 70-62 on Thursday evening.
With the game staying within two possessions, the Indians' Scott Dunn was able to capitalize on not one, but two four-point play opportunities in the final minutes of the third stanza. In addition, Dunn canned another triple for good measure just before the buzzer for an 11-point flurry that put his team up 51-39 heading into the fourth.
The Braves answered with long-range accuracy of their own as Taylor Horsley heated up and finished the game with 21 points. Chase Merrell, Hazen Erickson and R.J. Cazier also hit three-pointers during a stretch where Star Valley cut the deficit to 61-59. The Indians were able to right the ship with a basket to push the lead back to four and then Horsley was called for an offensive foul while driving to the rim. Preston salted the game away at the line for the final.
Merrell finished with 13, Erickson had 12 and Cazier scored ten.

Star Valley (0-1) will now face off against Green Canyon High School (1-3) who fell to Middleton High at the Preston Classic. Green Canyon is located in North Logan. The game is scheduled to tip-off at 4:40 p.m. from PHS with Duke Dance and the SVI crew on location.
Star Valley @ Preston
1st: 12-14
2nd: 23-28
3rd: 39-51
Final: 62-70
Let us know what you think!
Tagged:
Green Canyon Wolves
Preston Indian Classic
Preston Indians
Star Valley Braves Basketball