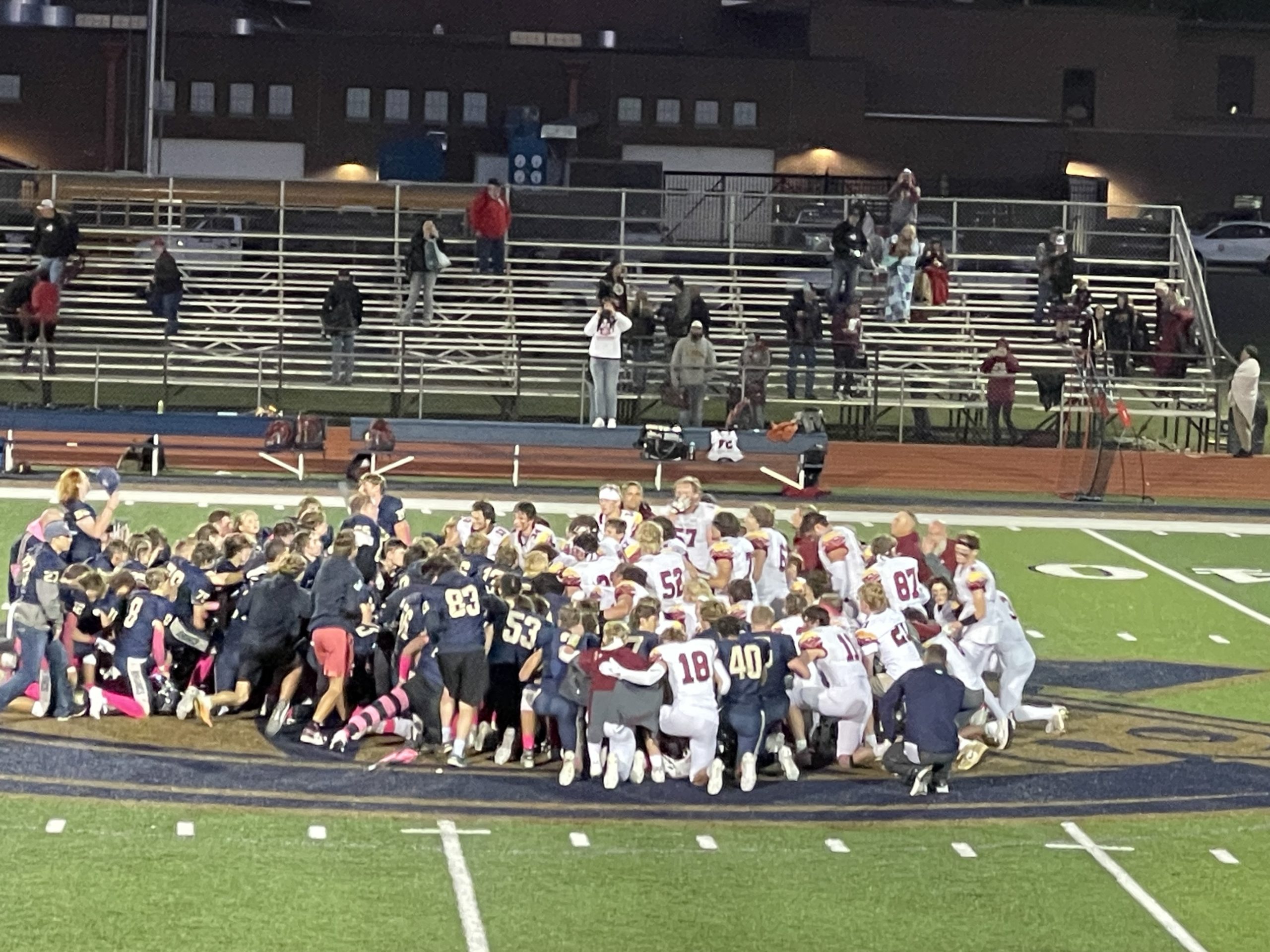 On a night with the top two teams in Wyoming's 3A Class battling for the top spot heading into October, the Star Valley Braves came up with a statement win 41-14 over homesteading Cody to put themselves in the driver's seat for post-season seeding. 
Cody was unbeaten heading into the evening but had few answers for Star Valley's offense and defense as the Braves controlled the game from start to finish. The visitors went 91 yards on 13 plays with their opening possession and ended it with a quarterback plunge from short distance with Tristan Hilton for six points. 
It was a scene that played out three more times on the night as Hilton found pay dirt four times behind a dominant performance from the Crimson & Gold offensive line. 
While Hilton was finishing drives, junior Smith McClure was helming the offense and moving the team up and down the field with nearly 200 yards passing. He also threw a touchdown to Lane Wiebelhous in the second quarter. 
Jesse Leavitt rolled up 94 yards and a touchdown to lead the ground game while Bryson Nield nabbed four receptions for 110 yards of his own. 
Defensively, the Braves defense stymied what had been a prolific Cody offense coming into the weekend, holding the Broncs to just 100 yards on 35 carries. The secondary also rolled up three interceptions as Wylie Wilkes, Kash Lancaster and Nield all collected a Maddax Ball pass attempt. 
Star Valley improved to (6-1) overall while the Broncs dropped to (6-1). The Braves are on the road again next week in Green River before returning home to host the Jackson Broncs in the 2023 version of the Fall Brawl.  Cody will trek to Evanston next week before returning home to host rival Powell in a crucial conference game to wrap the regular season. 
#3 Powell pulled away from Evanston, 36-14 while #4 Buffalo blanked Worland, 41-0.
#5 Douglas outlasted Riverton in a battle, 25-17 while Jackson knocked off Green River, 30-6. Finally, Rawlins picked up a 19-0 win over Lander. 
#1 Mountain View solidified their spot atop the 2A Class as they survived #3 Lovell, 36-28. Lyman picked up a 38-12 road win in Thermopolis while Pinedale rolled the Kemmerer Rangers, 36-6. Finally, #4 Cokeville should climb the rankings with a 14-0 shutout of Rich County (UT). 
Let us know what you think!