Braves overwhelm Tigers in second-quarter flurry; will travel to face Douglas in 3A semis.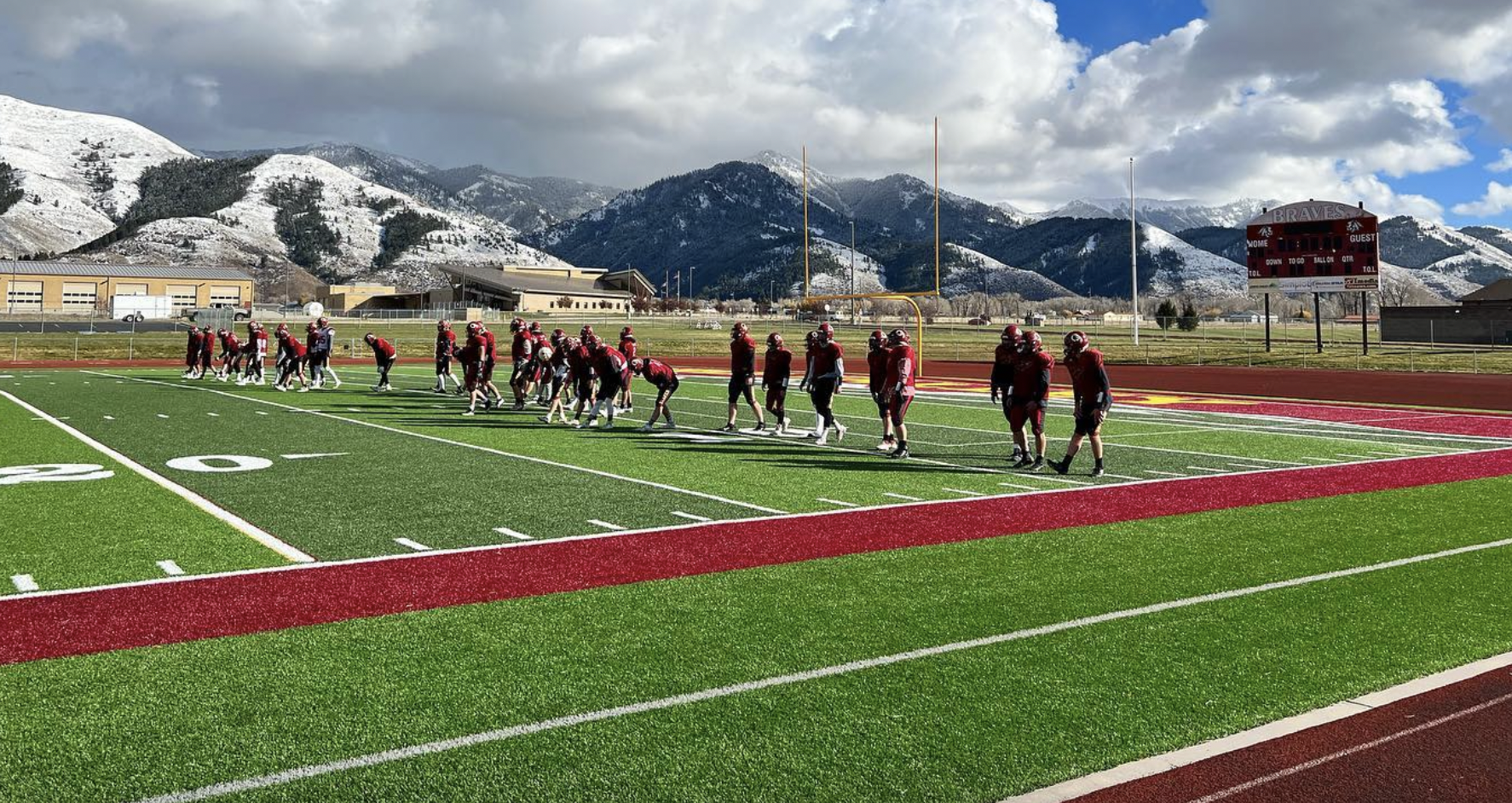 The Braves used a well-balanced effort on Friday night to beat the Lander Tigers 41-17 and advance to the 3A Semifinals next week. They will be facing a very familiar opponent as Star Valley will once again make the trip to Douglas to face the Bearcats who overcame a 14-0 deficit to defeat Powell 27-21 in overtime.
It will be the tenth trip to Douglas for Star Valley since 2010. 
Lander: 17  Star Valley: 41
The special teams struck first as Derek Astle blocked a 44-yard field goal attempt by Lander.
The offense rode the running game smoothly went down the field and Kaleb Spalding coasted into the end zone from five yards out. The PAT was blocked by the Tigers, a rare miss for the SVHS squad as the score remained 6-0. 
Lander moved the ball down the field and eventually Matisse Weaver knocked through a 34-yard field goal to make the score 6-3. 
The second quarter was an offensive explosion for the Braves offense as they were set up by their defense. 
Taft McClure found Jacob Hodges on a ten yard strike to get things rolling, the first of four second-quarter touchdowns. McClure hit Chase Stewart and Kaleb Spalding on touchdown passes as well before finding Hodges again on an amazing toe-tapping score just three seconds before the half where Star Valley led 34-3. 
McClure finished his day with 371 passing yards and four touchdowns. His only blemish came early in the third quarter when Lander's Gabe Harris collected an interception and returned it more than 60 yards for the score. Harris finished with over 100 total yards receiving and rushing and capped the night with a rushing touchdown. 
Kayson Haderlie added a rushing touchdown in the second half and the Tigers found the end zone with their offense late in the fourth quarter against the Star Valley reserves. Spalding finished with over 120 yards of offense for the third straight game. 
The defense got an interception from Bridger Brog and a fumble recovery from Wylie Wilkes. Astle also had a forced fumble. 
The Buffalo Bison defeated Jackson 21-10 to advance to the semifinals where they will face the Cody Broncs who led Worland 56-7 at halftime. 
In other news, the Cokeville Panthers made the long trek to Dayton and shut out the Tongue River Eagles 17-0 behind five interceptions from their defense. The Panthers will try and collect another long-distance road win as they travel to top-rated Lovell in the 2A Semifinals next weekend. 
Let us know what you think!