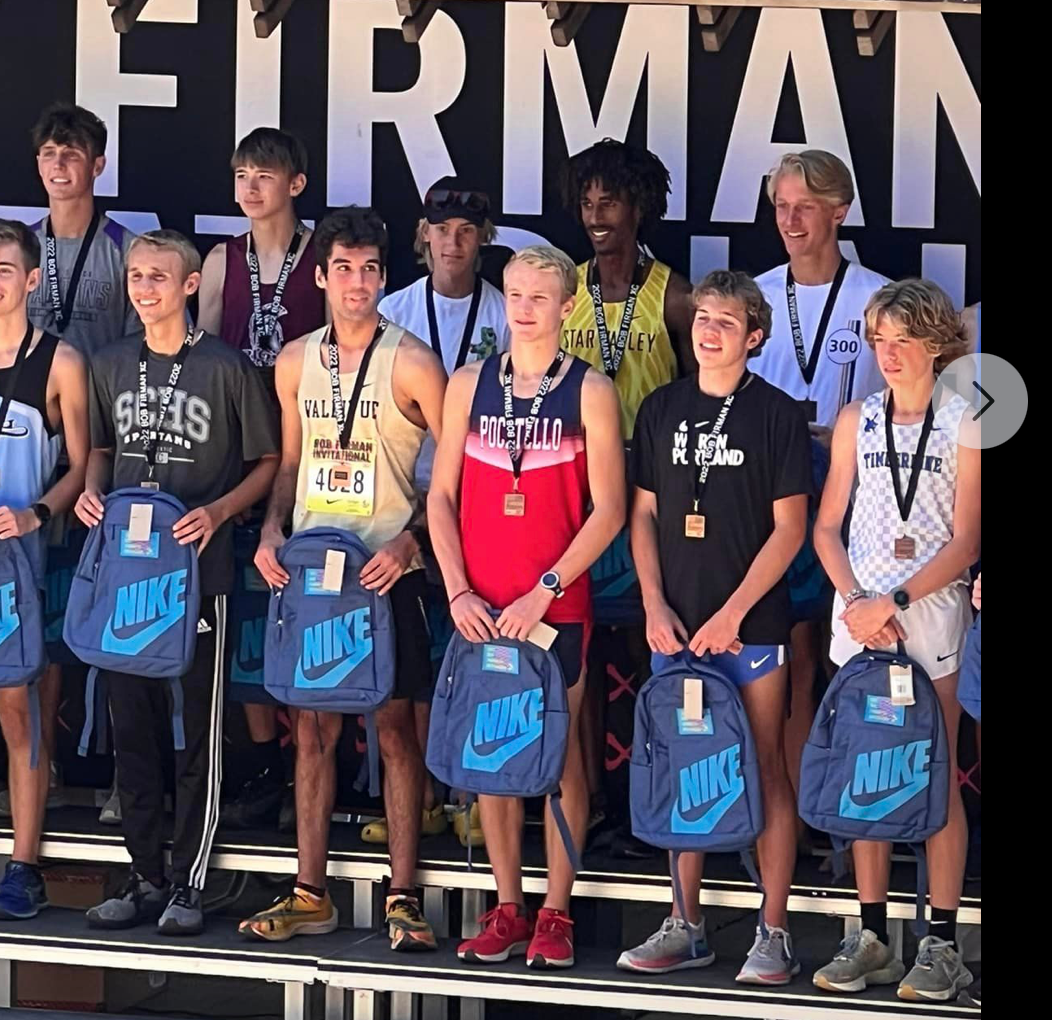 After a two year hiatus due to COVID-19 which caused the event to be canceled, the Bob Firman Invite welcomed 147 high schools from nine different states to Boise, Idaho on Saturday for a race with some of the most talented cross-country runners in the West.
The Star Valley varsity boys put together an impressive outing at Eagle Island State Park as they placed fifth overall out of a 51-team field. They were led by the sophomore combo of Jase Burton (16:36.5) and Habtmu Wetzel (16:35.6) who were 15th and 16th respectively in a 222-man field. Junior Peter Lorch (17:05.5) was the third scorer followed by junior Drake Plowman (17:20.2). Fellow junior Beau Skinner (17:28.0) rounded out the scoring five.
CLICK HERE FOR FULL RACE RESULTS –
The Lady Braves placed 12th as a team in their race of 24 teams led by senior Elsie Pieper (20:56.9) who was 41st overall out of 171 runners. Senior Kaia Barkdull (21:33.3) and sophomore Alexis Angell (21:37.6) were next followed by junior Kaelle Opitz (21:52.9) and sophomore Kaitlyn Bach (23:07.8).
In addition to Burton and Wetzel who earned individual medals for their times, freshman Gracey Visser (20:59.2) senior Rebekah Gillespie (23:28.5) and freshman Colton Cranney (17:04.4) earned medals for Top-20 finishes in their respective races. Cranney finished fourth in the Freshman race.
Up next for the SVHS Cross-Country team will be another giant regional race as they prep for the Bob Conley Invite in Pocatello on October 6.
Let us know what you think!