Bridger Valley man gets life in prison for 'half-baked, poorly executed' murder-for-hire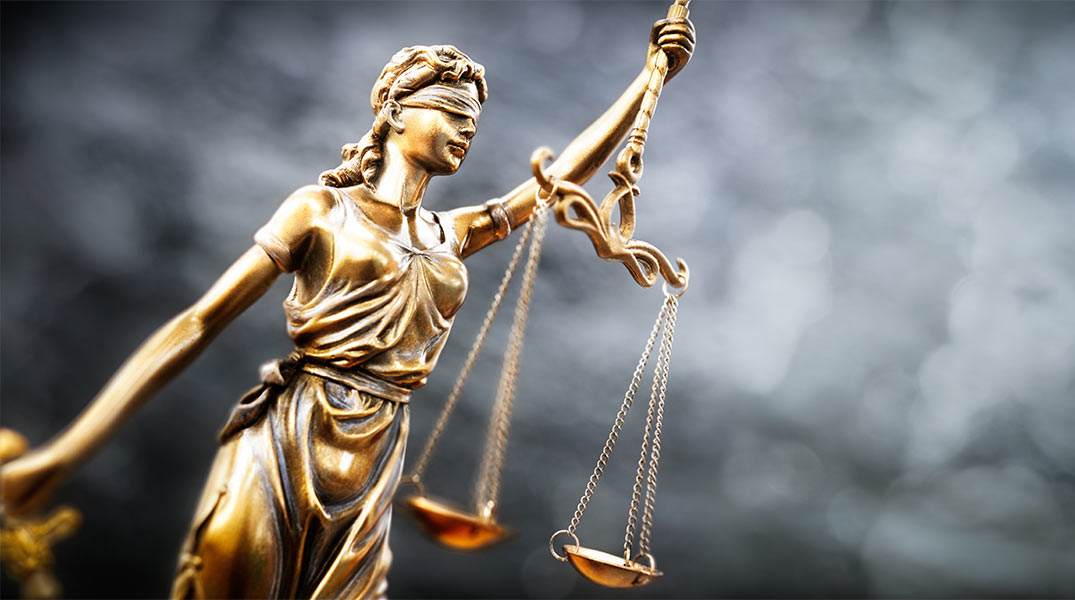 By Hayden Godfrey
Uinta County Herald
Via- Wyoming News Exchange
EVANSTON — A Bridger Valley man was sentenced to life in prison last Thursday after unsuccessfully orchestrating a murder-for-hire plot against his ex-wife. 
According to a sworn affidavit by Uinta County Sheriff's Office Investigator Kerby Barker, he and Sgt. Brooke Hale met with Uinta County Attorney Loretta Howieson Kallas on June 9, 2021. During the meeting, Kallas revealed a plot that was under investigation at Platte County Detention Center in Wheatland. 
While incarcerated in Wheatland, Matthew Olson communicated a desire to kill his ex-wife. Also involved in the scheme was Shannon Ambriola, Olson's stepsister and the mother of his newborn child. Ambriola would later help transfer the payment for the planned murder. 
On April 19, 2021, Deputy U.S. Marshal Robert MacMaster informed FBI Special Agent Jennifer McGrath about an inmate who had attempted to contact him about a "pretty credible" conspiracy.  
This confidential informant reported that Olson was planning to coordinate the murder of his ex-wife, who was living in Lyman at the time. 
The informant told authorities he had met Olson while they were detained together. At the time, Olson had told the CI that he was in custody after a firearms violation near the Canadian border. He also claimed his "crazy ex-wife" and her family were out to get him, stating that she was the key witness against him and there would be no case without her.  
Olson claimed he had nearly killed his ex-wife on a previous occasion, pushing her out of a moving vehicle after she removed her seatbelt during an argument. 
He told the informant that the woman had been hospitalized with a traumatic brain injury, bragging that he had gotten away with the crime by manipulating the scene and the investigating officer. He said he had convinced the officer his wife had been driving. 
Olson told the CI he could beat all of his charges if his ex-wife were gone. He said he wanted his ex-wife's entire family killed, but primarily her, as her death would help him win his case. 
When Olson asked if the CI could "make her go away," the CI said he had encouraged the defendant, telling him he and his gang could carry out the killing.
Olson agreed to pay $1,000 from a stimulus check, promising to send the CI more money after his case was dropped. 
In addition, he said he would be willing to kill others to repay the debt once he entered the informant's gang. 
The CI claimed he had agreed to have his gang perform the killing, and Olson told him Ambriola would be able to provide the victim's identifying information. Olson spoke to Ambriola, telling her someone would be in contact and instructing her to give them any information they requested. 
Ambriola had difficulty cashing the stimulus check for the informant, which the affidavit alleges could have been due to a lack of ID and an active bank account. The CI then instructed her to overnight the check to his family. 
The confidential informant said he never planned on carrying out the murder, but simply wanted to see how far Olson would take it. 
According to the affidavit, however, the informant does have gang connections and would be capable of arranging the act. Olson and the informant were the only two who knew of the plot before the informant reported it to Deputy Marshal MacMaster. 
On April 23, 2021, the CI confirmed the information he provided. 
His sister sent a photograph and video of Olson's check, which the Bureau of Alcohol, Tobacco, Firearms and Explosives (ATF) later seized. An undercover ATF agent texted Ambriola on May 1, identifying himself as a friend of a friend and requesting permission to call her. He later called and asked for information on Olson's ex-wife. He told her he needed to "take care of something," and required further information. 
Ambriola allegedly told the agent she could look for more information, and that she did not believe Olson's ex-wife was in witness protection. 
Ambriola said, "All she had to do was walk away and shut her [expletive] mouth, it's not that hard," according to court documents. 
The agent asked if Ambriola knew what Olson planned to do, and said he needed more information, to which she responded, "Right. I will get right on that." 
Ambriola allegedly said she would text the agent when she acquired the necessary details. 
She also said, according to the affidavit, that she would ask Olson that afternoon if he wanted to move forward, telling the agent she could just ask about a "Merry Christmas present from my comrades," and that Olson would understand. 
After some pressing, Ambriola allegedly told the agent she knew why he was asking questions. 
When the agent said, "I've been tasked with something, so I gotta make sure it's done right," she responded, "Absolutely." 
Ambriola allegedly told the agent in a later call that Olson wanted to postpone the murder, as he was poised for release in two years for good behavior. 
On June 11, 2021, UCSO executed a search warrant at Ambriola's residence, where she denied sending a check. When informed she had sent a check, Ambriola finally said she had sent it to a mutual friend to have it cashed, as she did not want to forge it and "get tied up in anything illegal," according to court documents. 
She said she did not know what the check was for. 
Court documents state Ambriola allowed the deputies to download the contents of her phone, where they allegedly found texts to a number with an Oregon area code. One outgoing message, which was to be passed forward, said, "Our boy doesn't want any favors, the heat is too hot on him right now and he doesn't want any more." 
At last week's sentencing, the prosecution and defense made arguments for whether Olson's life sentence, required by state statute, would have the possibility of parole, and also whether he would serve it concurrently or consecutively with ongoing domestic battery sentences. 
Olson is presently halfway through the first sentence, ranging from four to eight years. When this sentence is finished, he is slated to serve five to nine years for another count. 
Kallas, who prosecuted the case, recommended a life sentence to be served consecutively without the possibility of parole. 
The defense, in contrast, claimed that the enormity of the sentence was punishment enough. 
While he conceded that Olson's charge is a severe portion of an ongoing and escalating criminal record, Third District Court Judge James Kaste said the conspiracy was "half-baked and poorly executed" and stood little chance of success. 
Adding that Olson is still young and may be capable of rehabilitation and noting that the only two sentencing options were severe Kaste sentenced Olson to life as a matter of law, meaning the defendant may eventually seek parole. 
In addition, his sentence will run concurrently with his others. 
"Maybe there's a chance he can reenter society," Kaste said. 
Ambriola pleaded guilty last July to conspiracy to influence, intimidate or impede jurors, witnesses and officers. 
She was sentenced to three to six years, split and suspended, with 180 days at the Uinta County Detention Center followed by three years of probation.
Let us know what you think!
Tagged:
Kerby Barker
Matthew Olson
Sgt. Brooke hale
Shannon Ambriola
Uinta County Sheriff's Office